RV TOURS
Click HERE for current tour list. Coming this summer - detailed descriptions of all tour stops for each trip.
2024 Eclipse tours, click HERE
2018 / 2019 Copper Canyon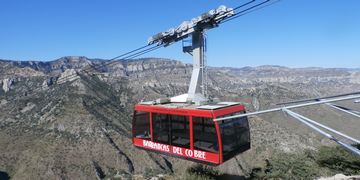 This 30 day trip will run from Jan 22 to late Feb. Dates are still subject to minor changes. We are also running a Nov 17th, 2018, 21 day trip with stayover options. The caravan will leave Nogales, making stops at San Carlos, Alamos, Huatabampito (beach), Copper Canyon, Teacapan (beach), Mazatlan & Durango. It includes a 4 day all inclusive train trip up to Copper Canyon with meals, tours & entertainment. This trip also features many other tours and meals. On this trip we will also transit the new Mazatlan-Durango superhighway by bus. This highway is an engineering marvel and one of the worlds most spectacular drives. This trip includes Hotels, Meals & Tours in Durango. You have the option to stay 5 extra weeks in Mazatlan or Melaque (soputh of Puerto Vallarta) at your own cost and come back with another of our wagon masters. More information on the dedicated web site for this trip at www.coppercanyonrvtours.com . Similar dates for next season.
Jan 2019 Specialty trips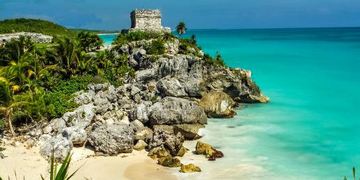 AIRSTREAM : This is planned for Mid January 2019. The caravan will run the Colonial Mexico & West Coast route and is 57 days long. As of Oct 2018 it is full but you can view the schedule at Airstream . These trips will also be run in 2020. If you are interested you can express interest or wait list for 2019, HERE. Registration for 2020 will be taken care of through the Airstream club.
2020 Yucatan / long trips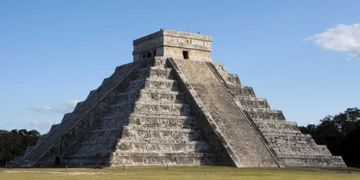 Run in even years only. Please note that infrastructure on this route is less developed and it involves more dry camping or camping with unreliable power. Please download and read our information package. There will be a Spring trip from Reynosa, (Mission, Texas) around January 4th. The trip will exit Mexico late March. There may or may not be options to exit via Nogales or Laredo, depending. These trips will visit many Mayan Archaeological sites. These trips include the Monarch Butterfly reserve. This caravans will be 85 days in length. Due to the amount of pre-planning required, we will be asking for a substantial non-refundable deposit one year in advance for this trip and assured of at least 7 rigs firm by that date, to run it. Please note this trip may not be suitable for 5th wheels over 32 ft, trailers over 30 ft or class A's over 36 ft. You need to talk with us. A lot depends on your skill level. A map of the planned route may be found at MAP. If there is enough interest, we may add Copper Canyon on as an add-on. Contact us for latest schedules.