Return to Web Site
or
Restart show.
Smart phone uses, view
HERE
This is San Carlos, our first stop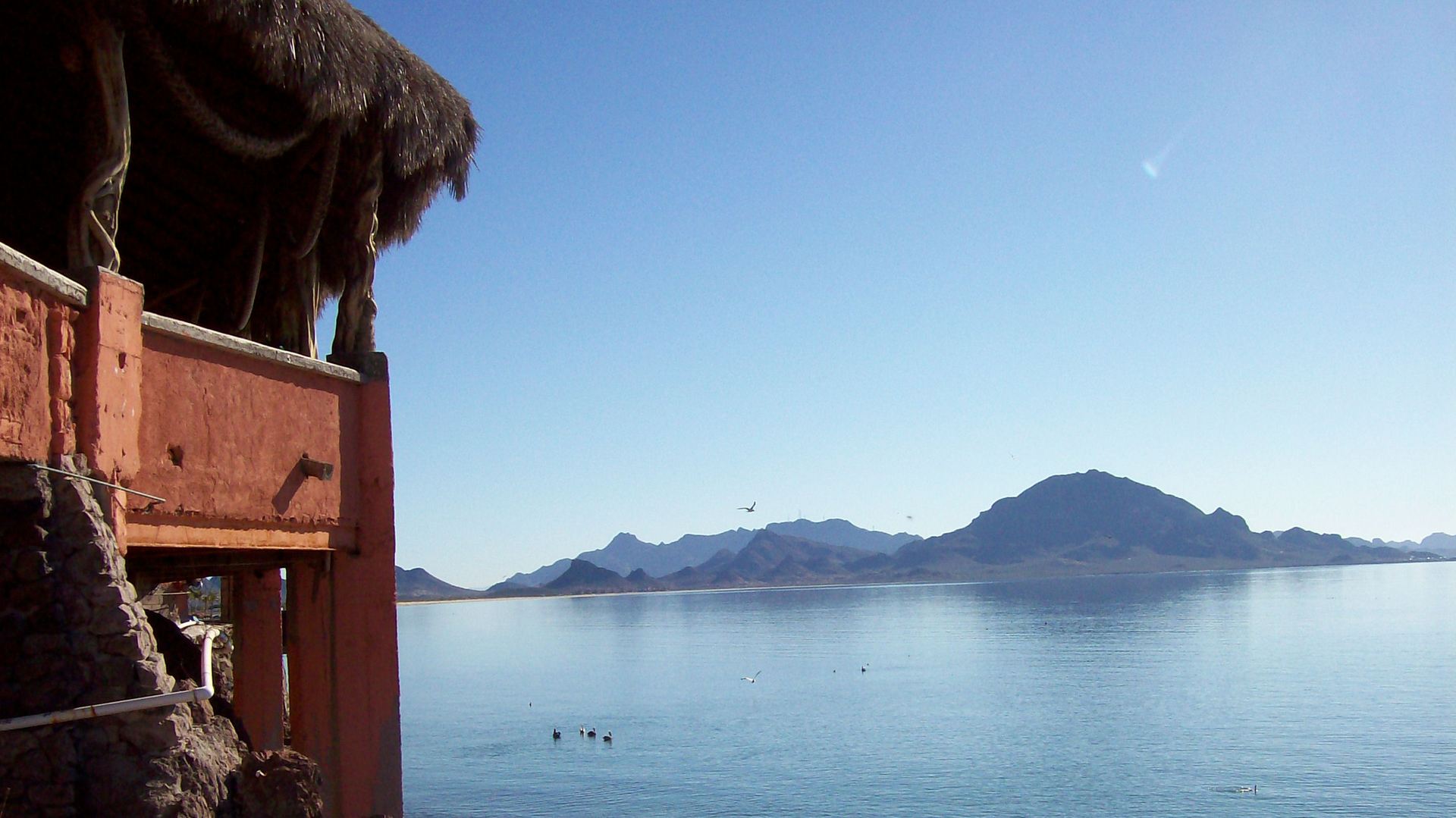 Another view of San Carlos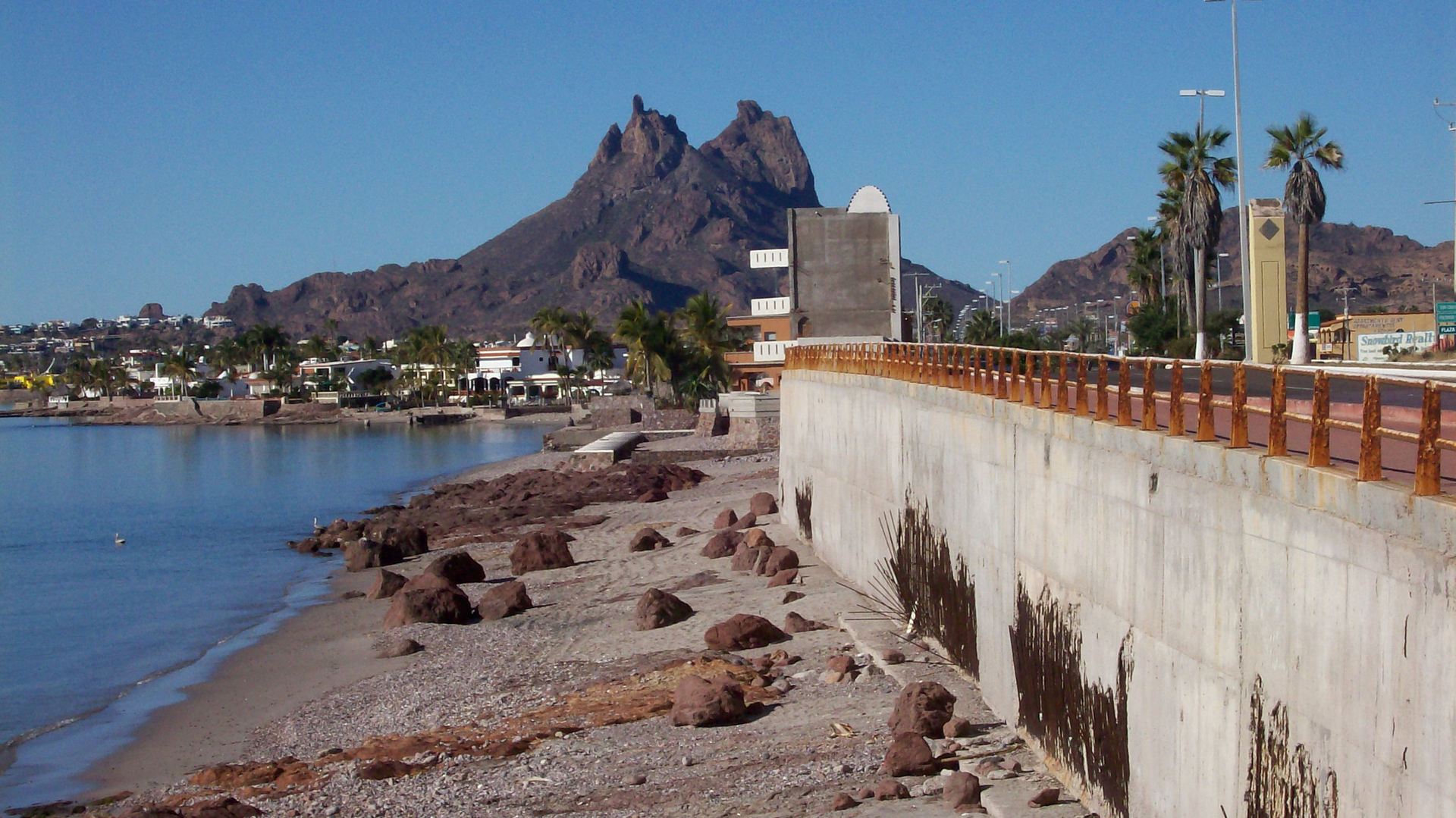 We get personal with local wildlife. He's a much better kisser than you, dear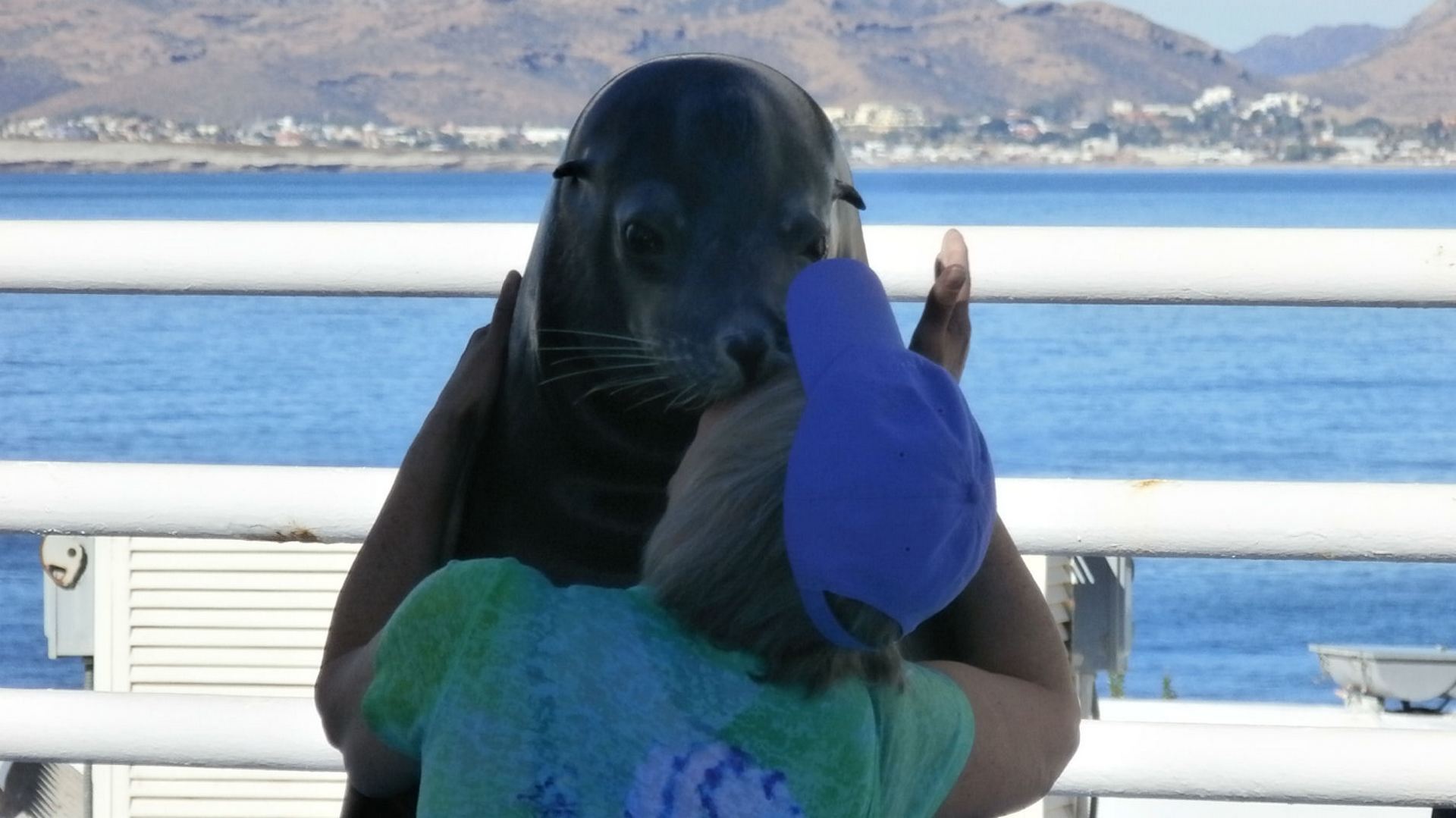 But, there are limits. This one has bad breath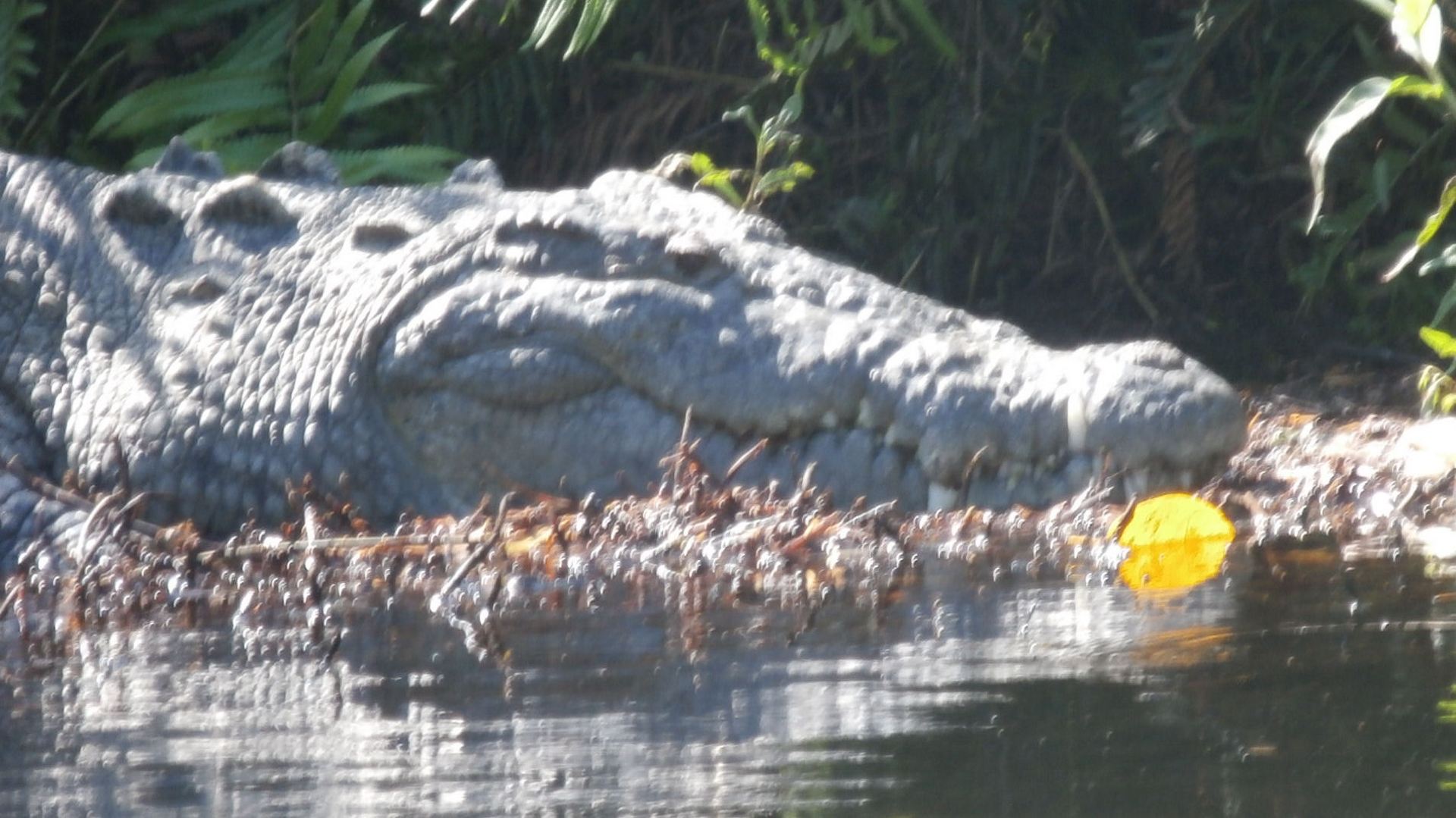 We provide entertainment with many of our meals
Excellent meals, but Scorpion stew is optional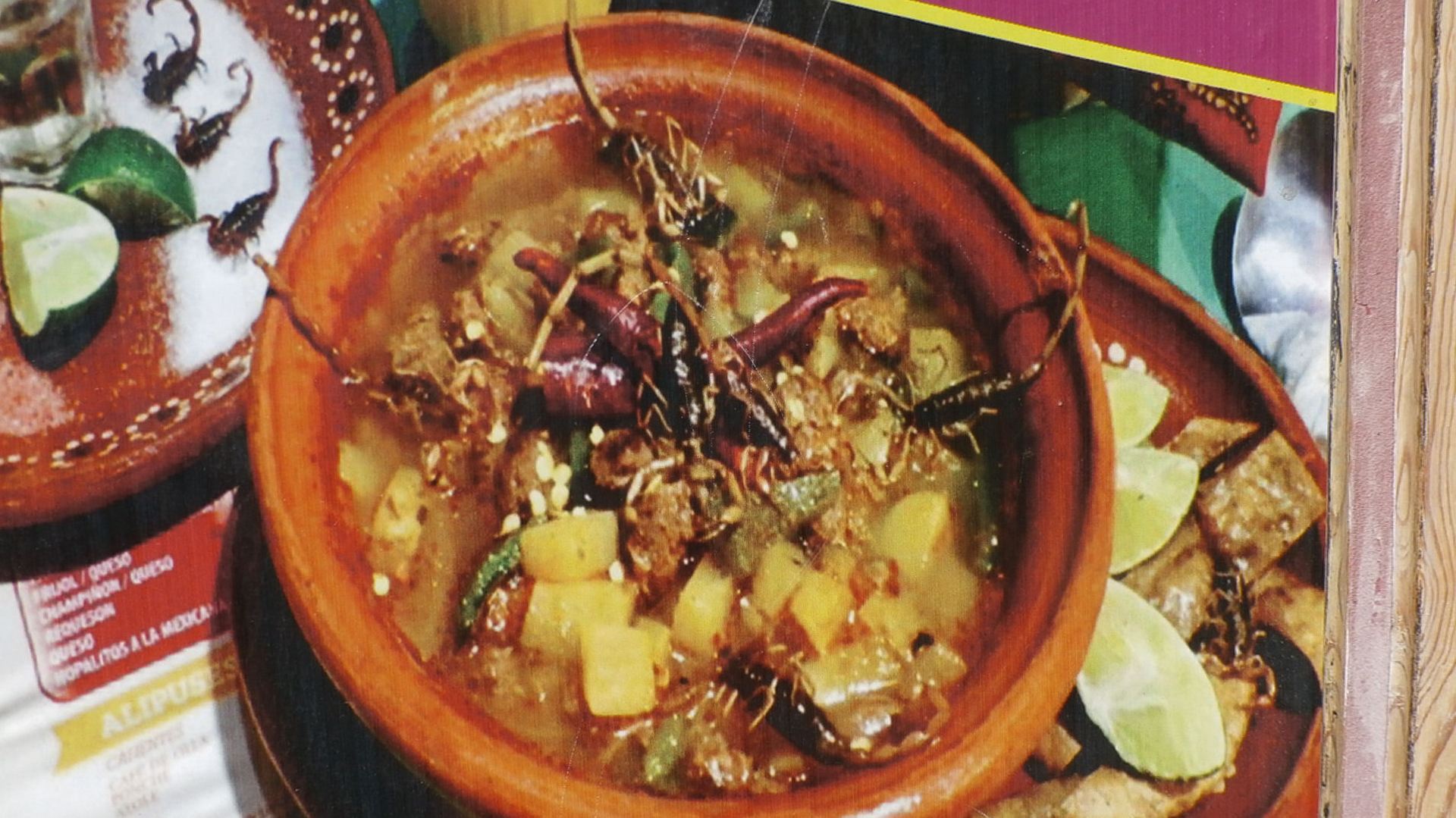 This is more our usual fare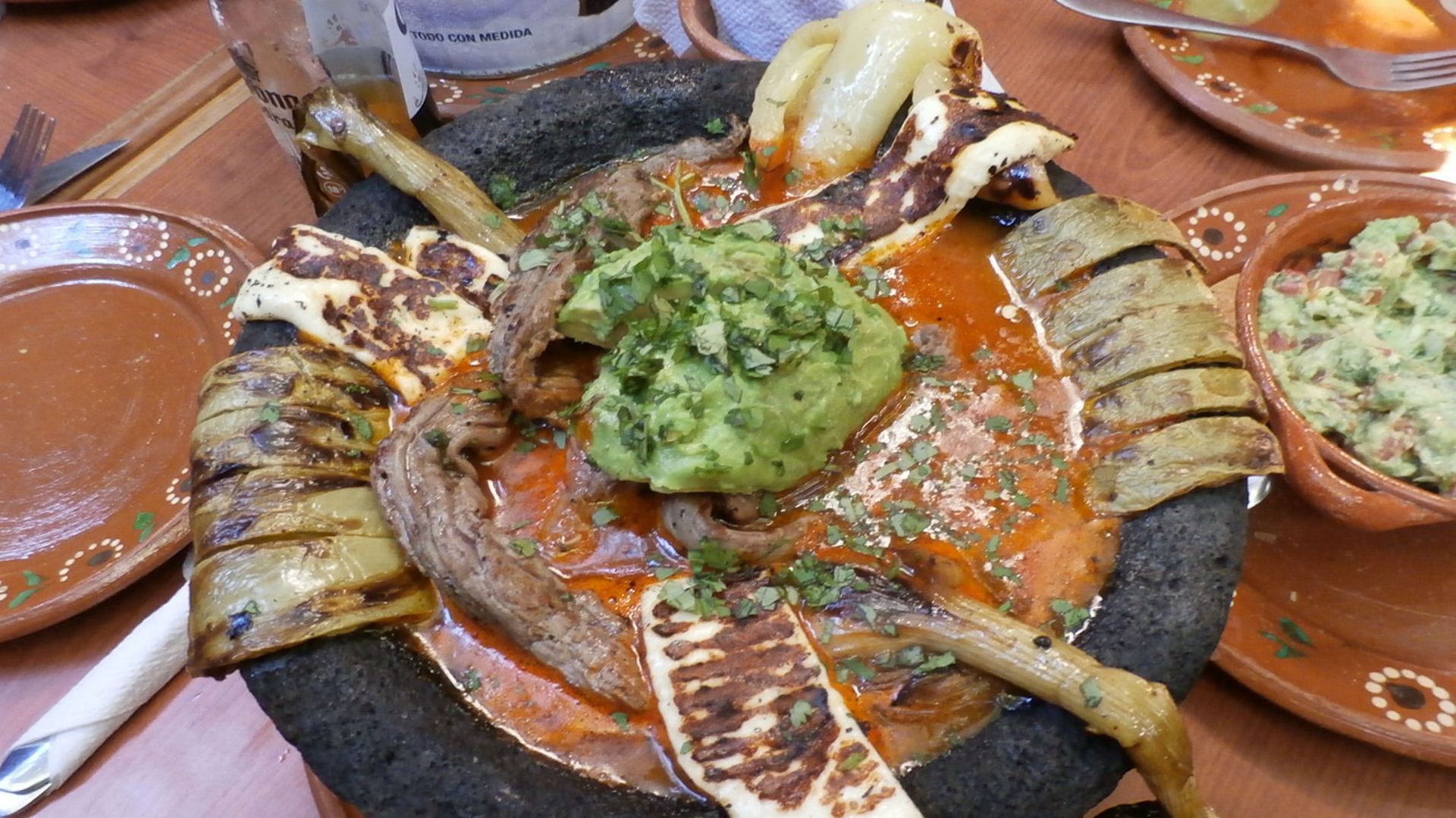 Still, some customers prefer to live dangerously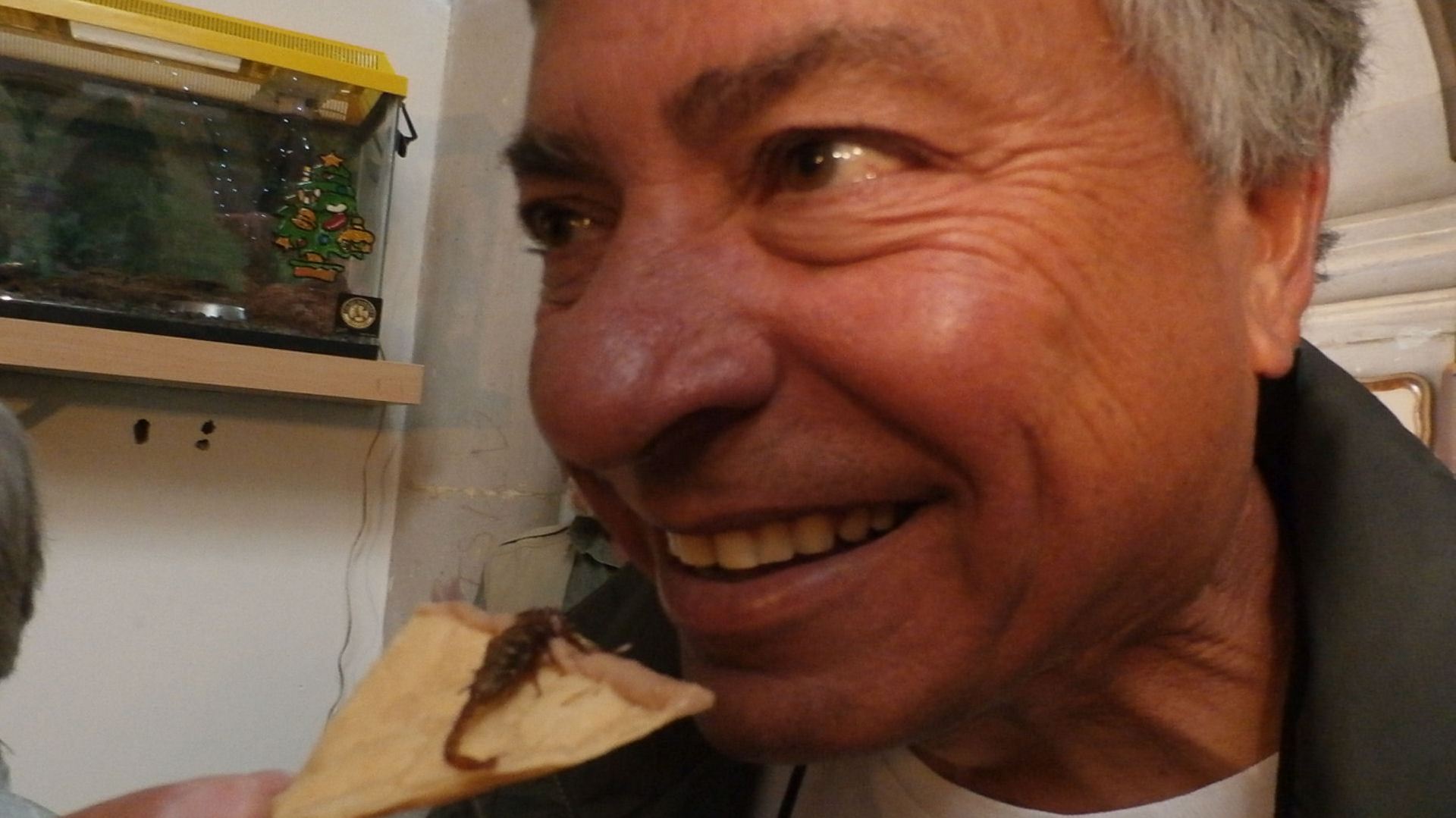 Many meals are included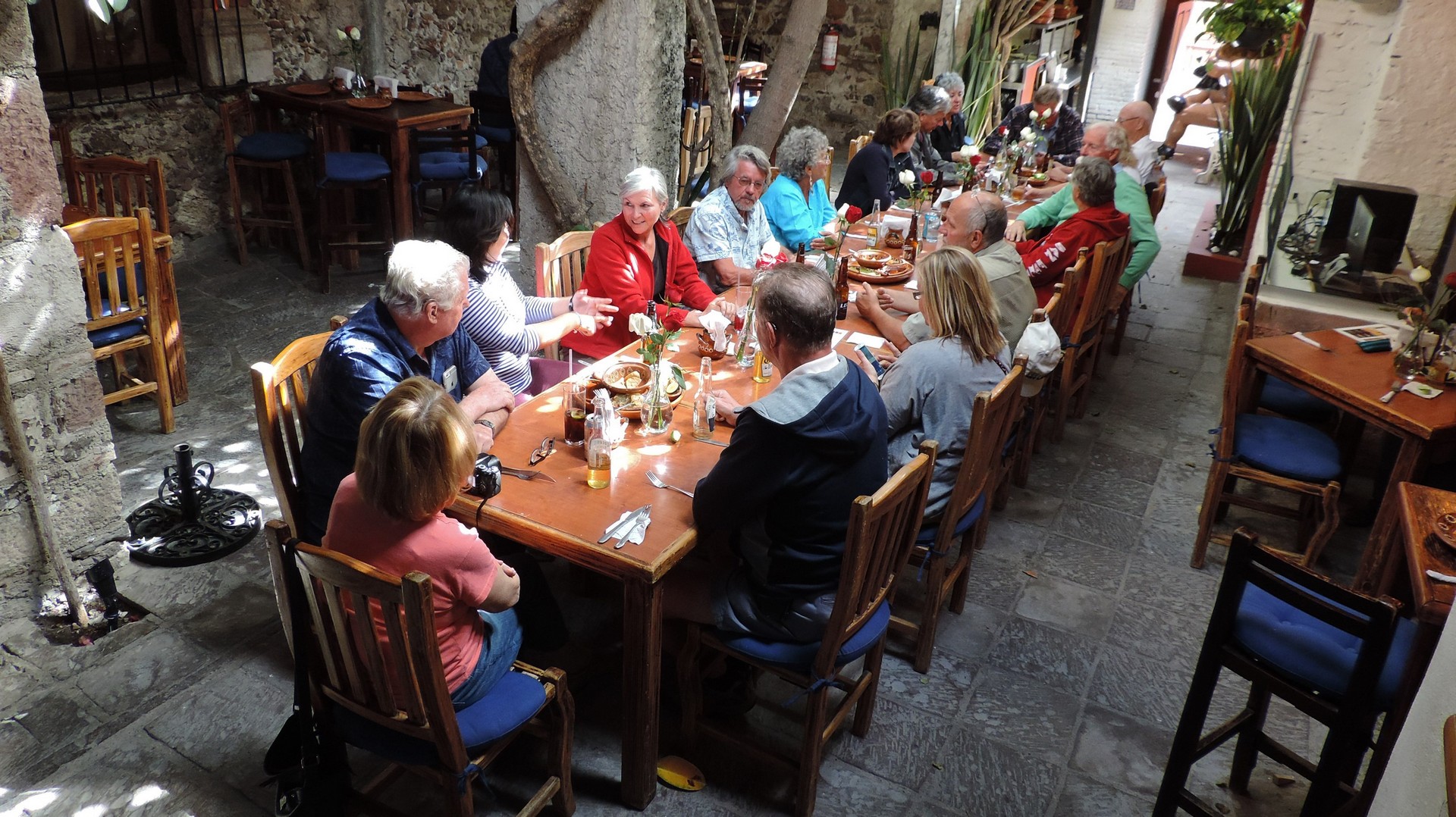 We try to use the best restaurants in each area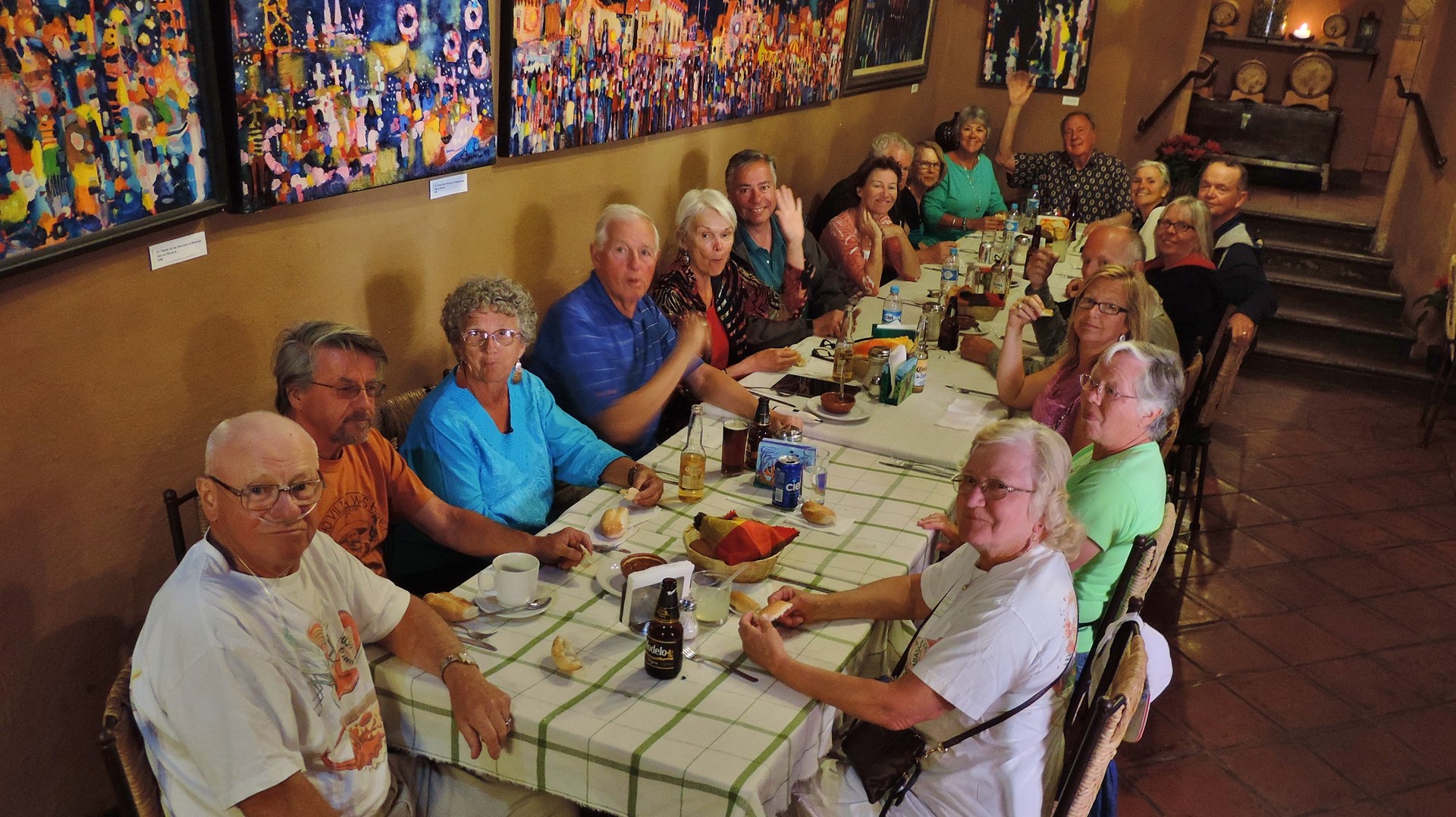 Don't expect to lose weight. You won't.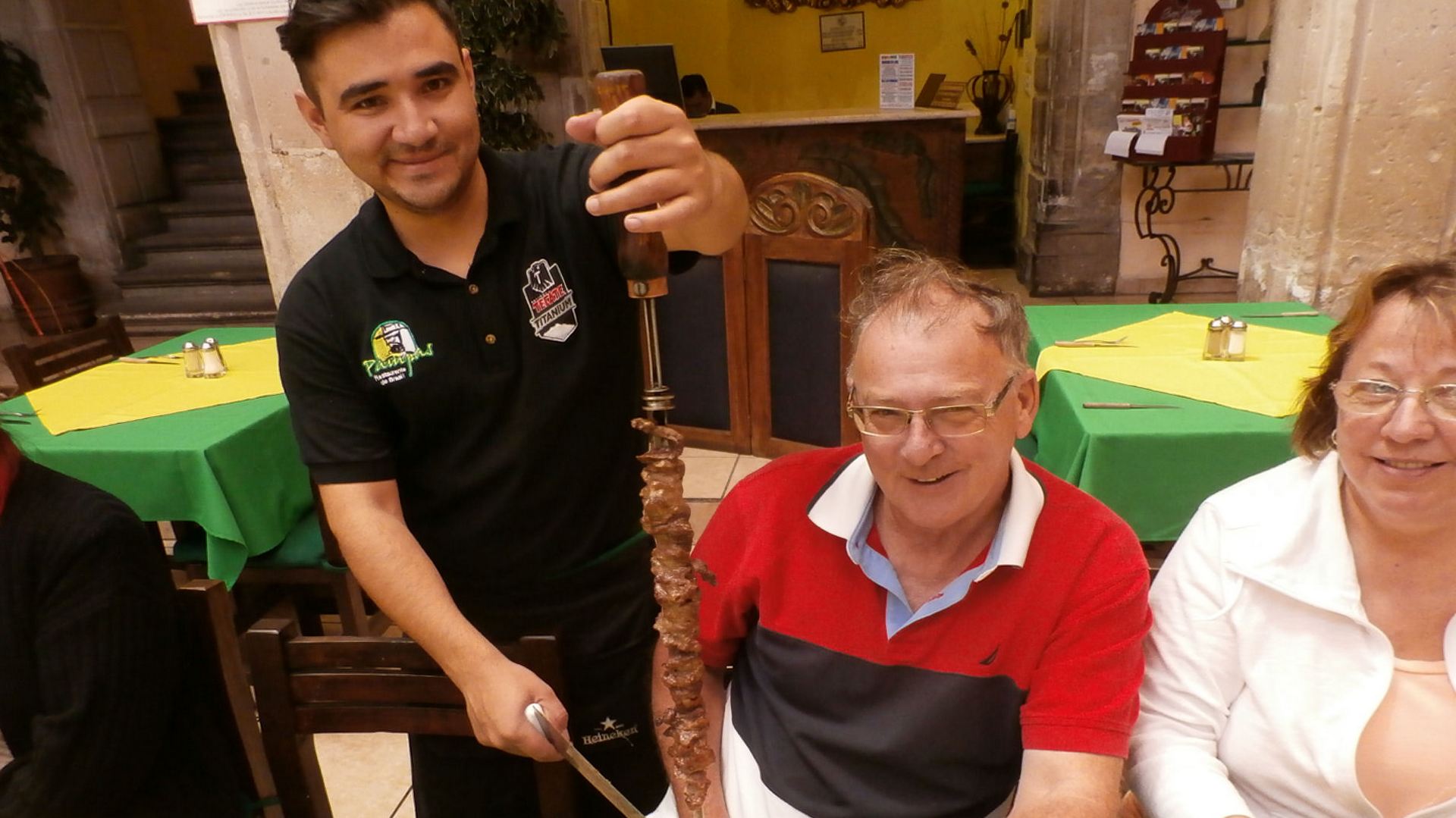 Stop on the worlds highest road bridge? No problem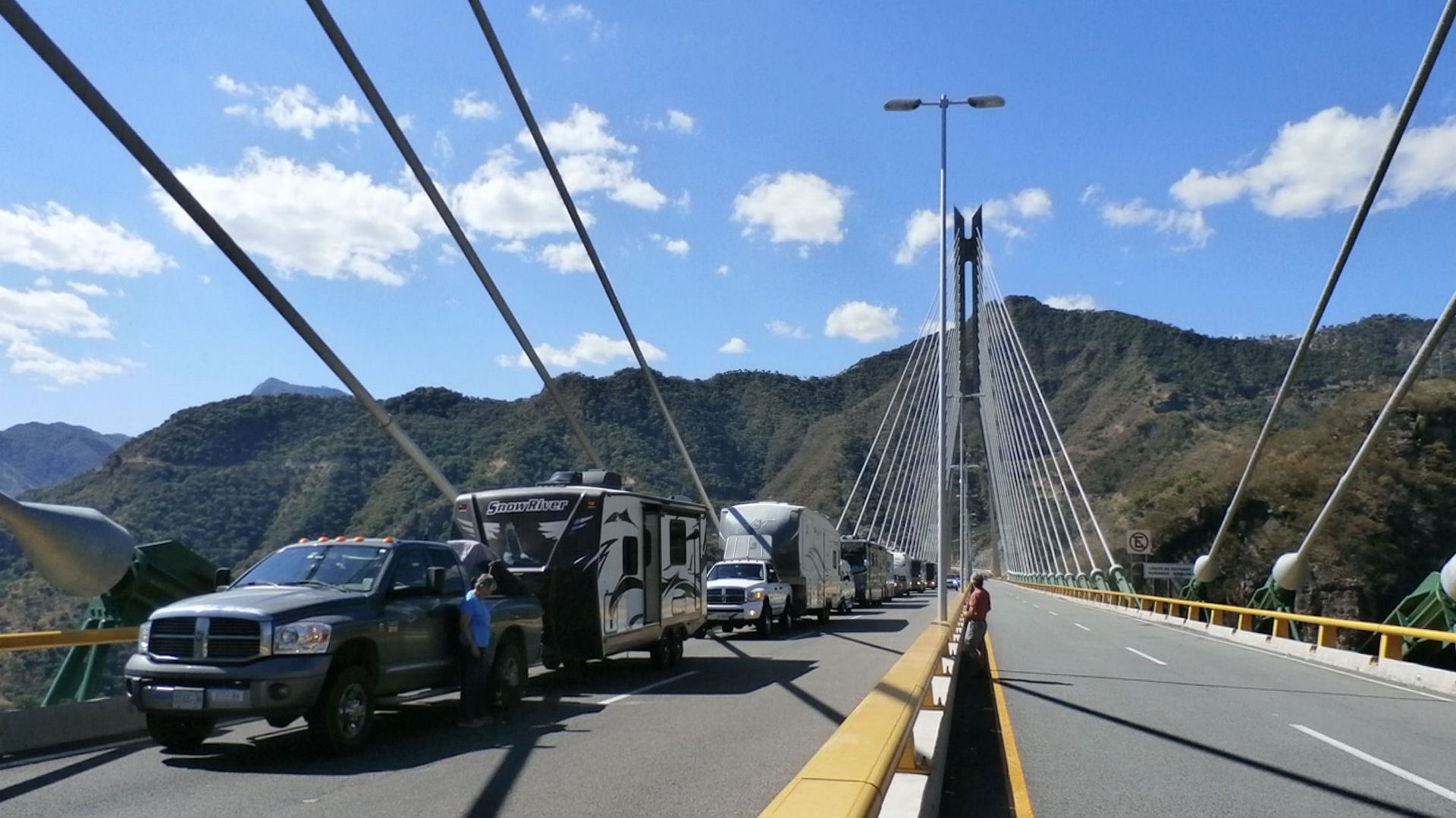 The Mazatlan-Durango Hwy has over 120 bridges & tunnels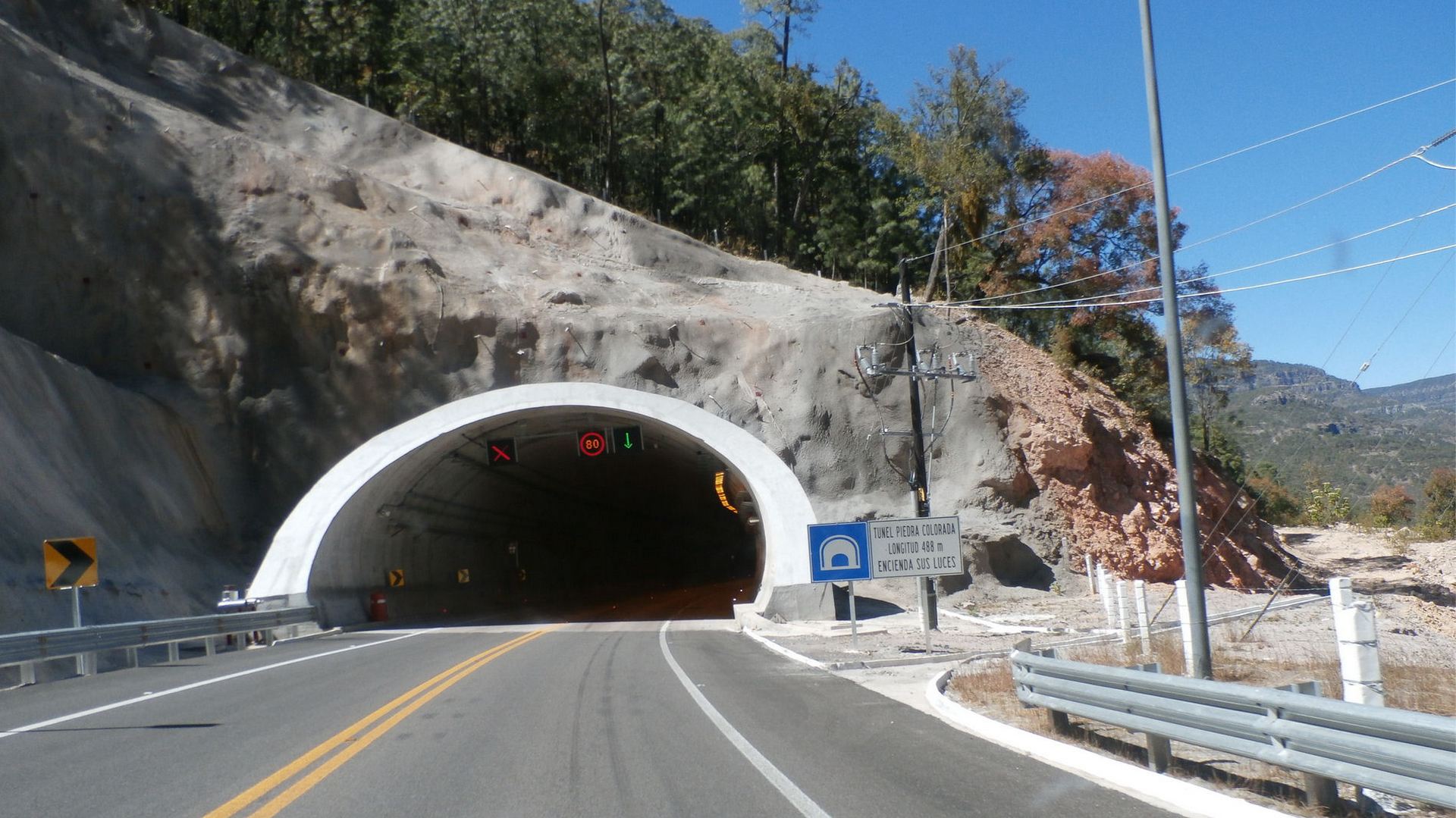 This is one of the planets most spectacular drives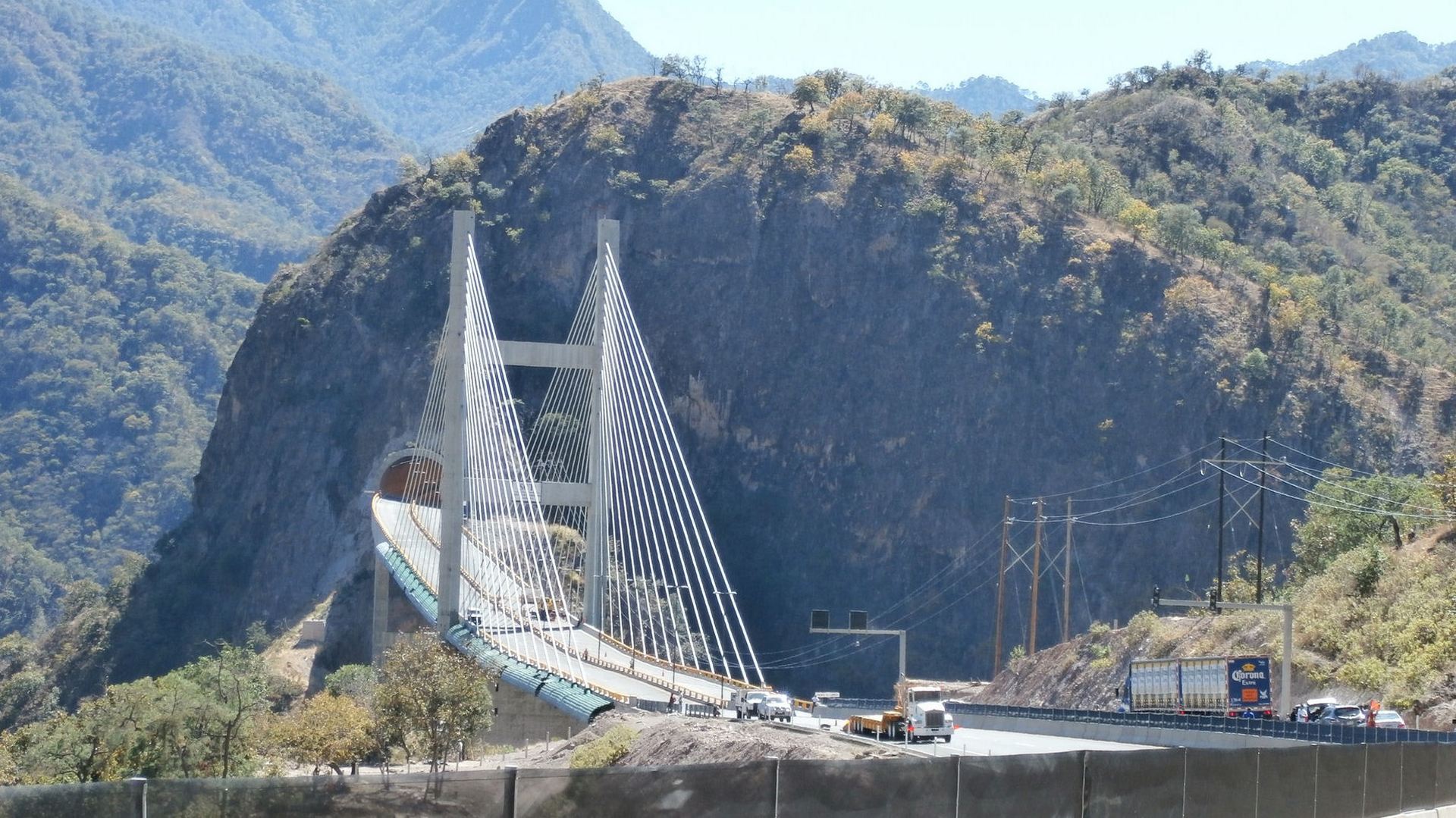 We hit fiestas on most caravans. This is "Day of the Dead" in Durango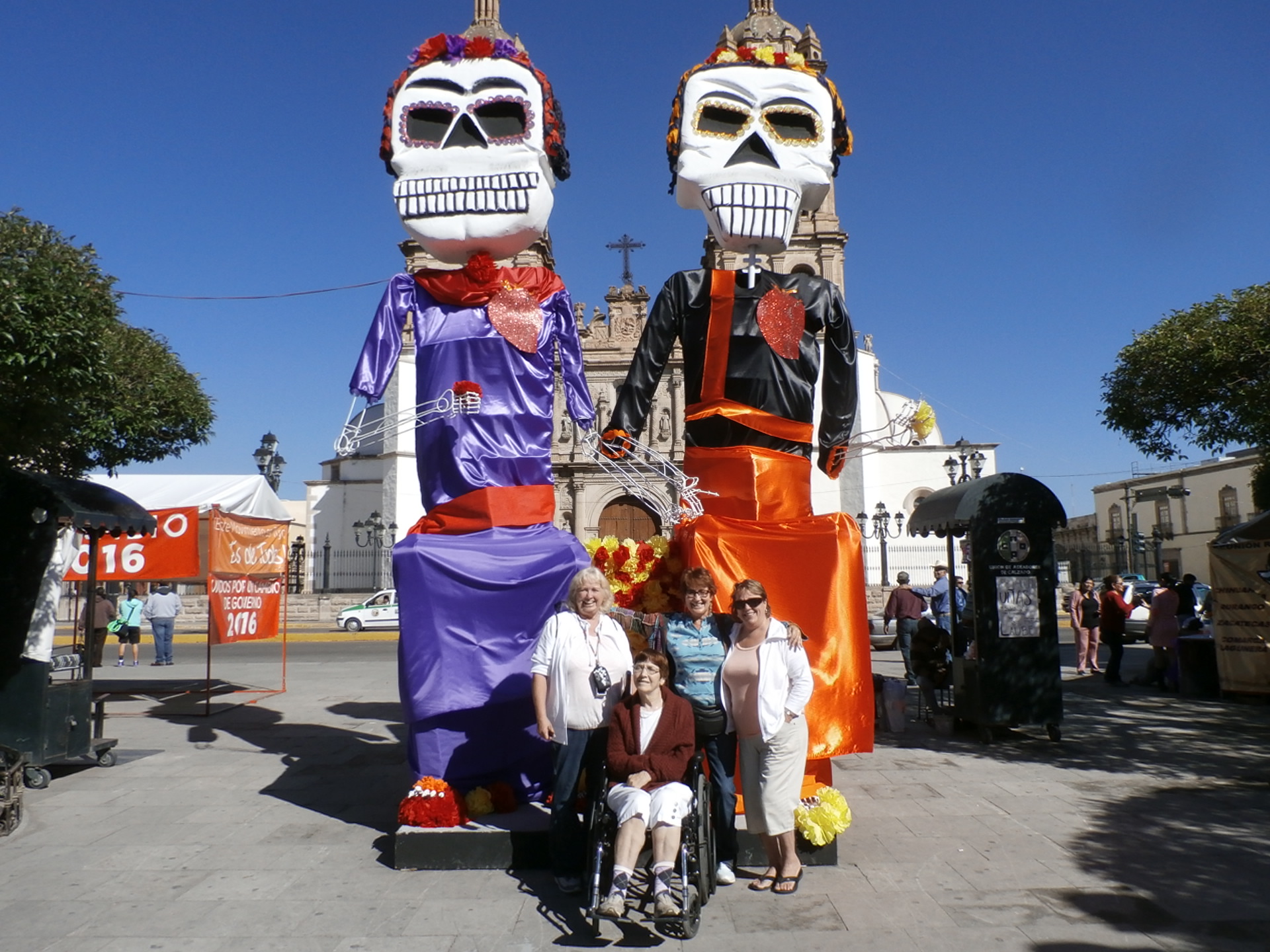 This is St Patricks week in Melaque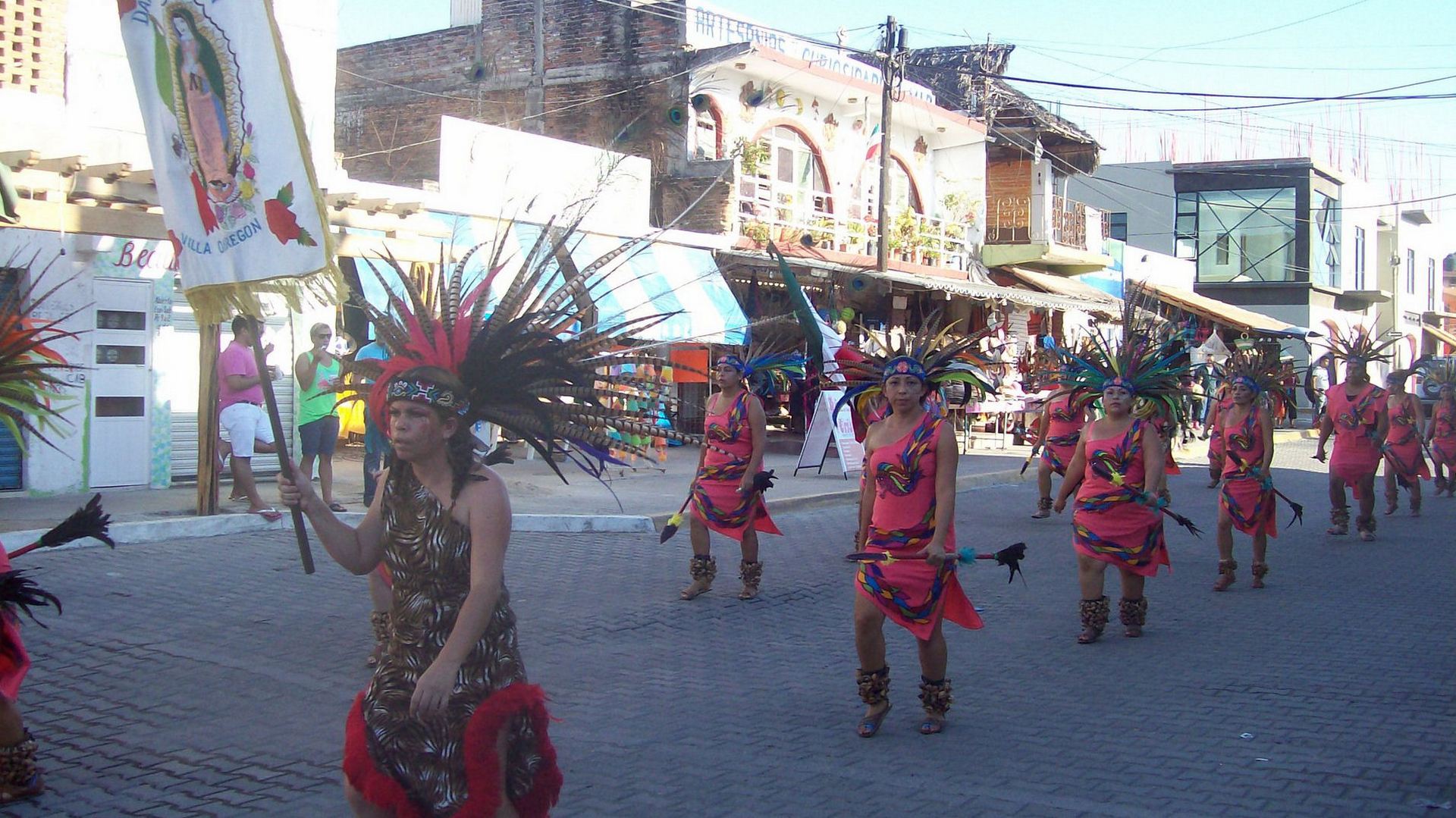 Mexico, where your dog can enjoy the swim up bar
Not everyone is thrilled with the Mummy Museum in Guanajuato, but it's hardly dull.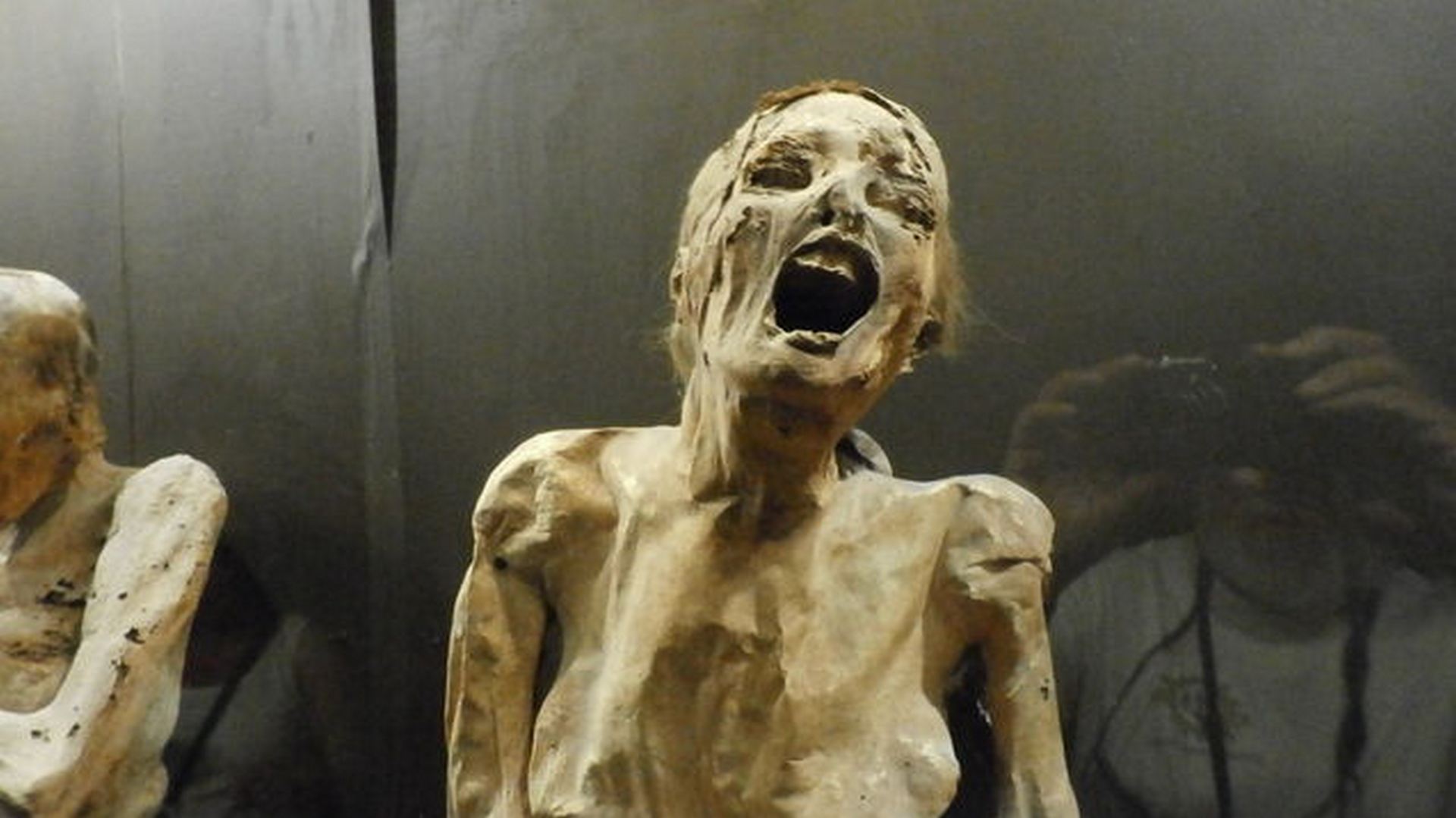 Most are fascinated by its network of underground streets, however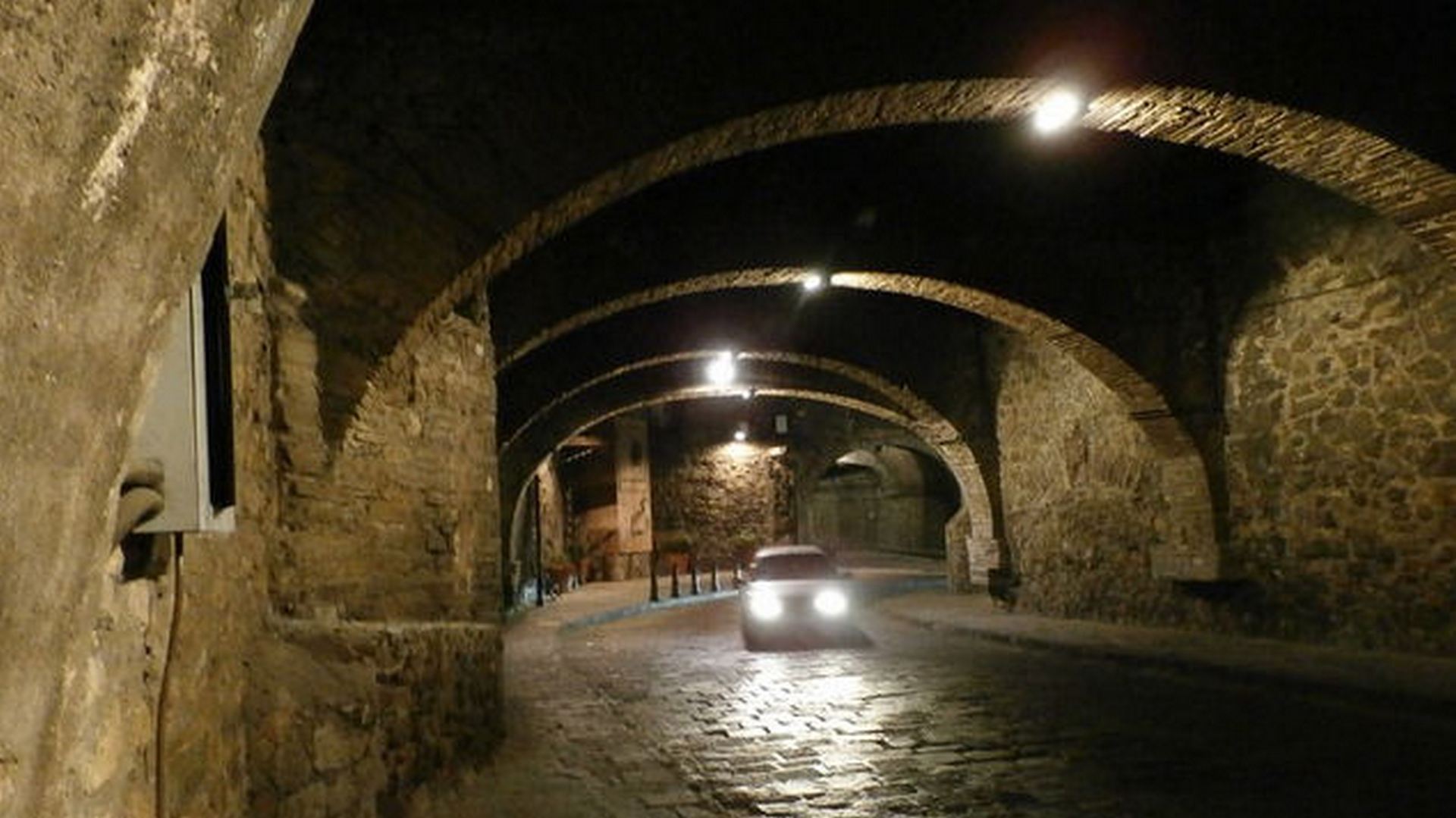 We provide volcanic eruptions for excitement? Read the disclaimer. Earthquakes optional.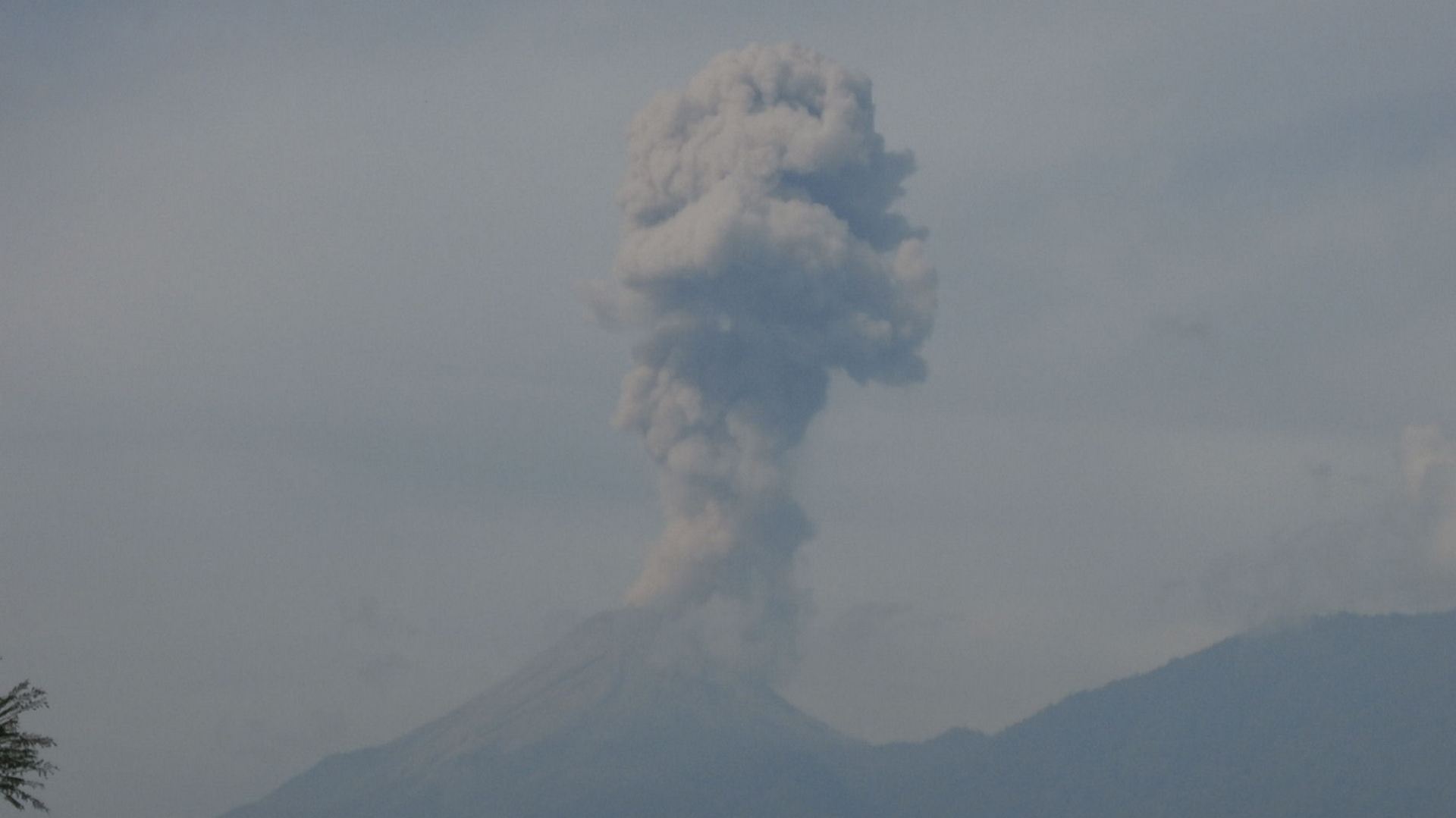 We like to cosy up to the local police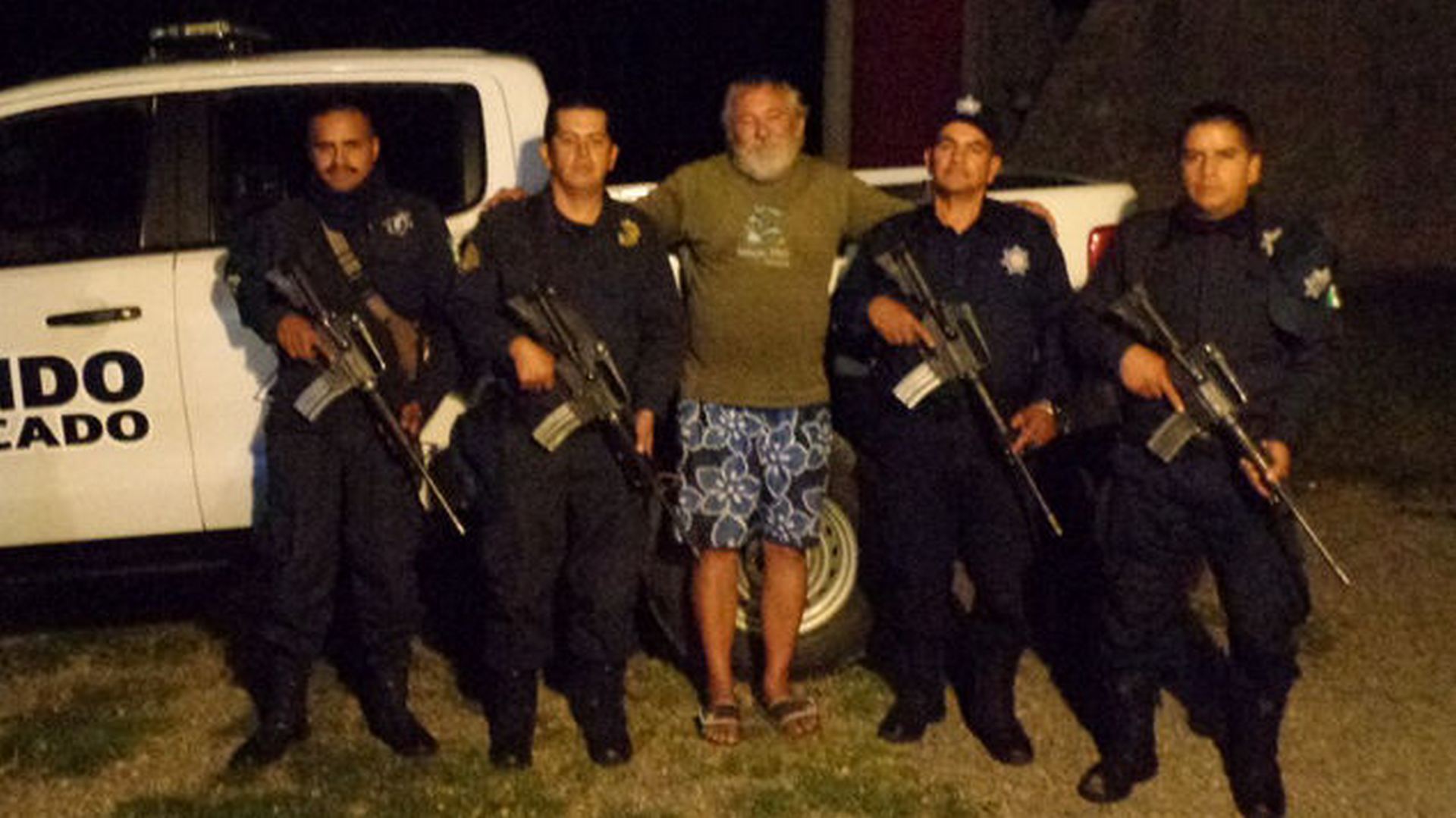 And sometimes recruit them to install a new mattress for a customer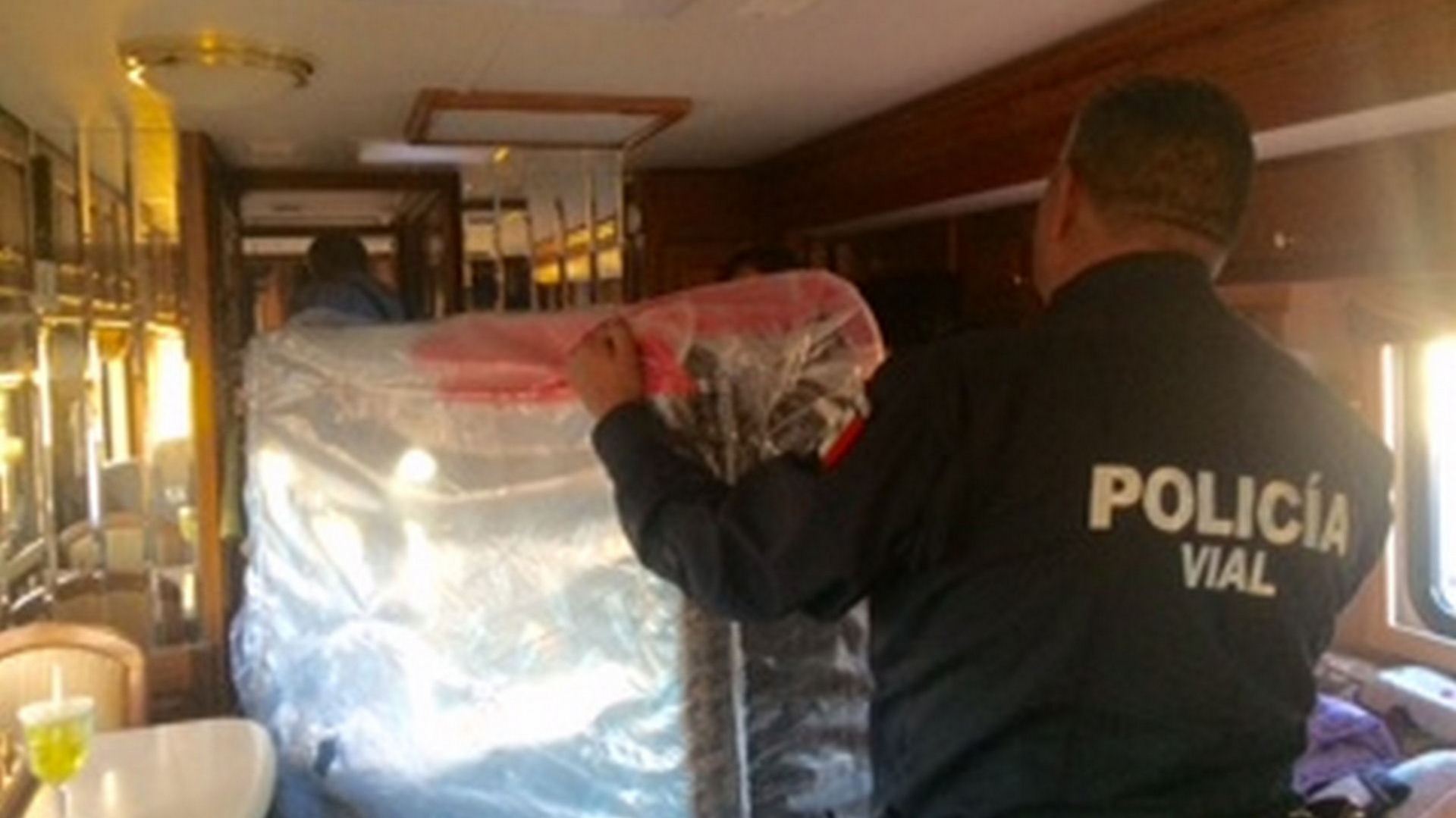 Local dignitaries, like the Mayor of Durango, often visit our caravans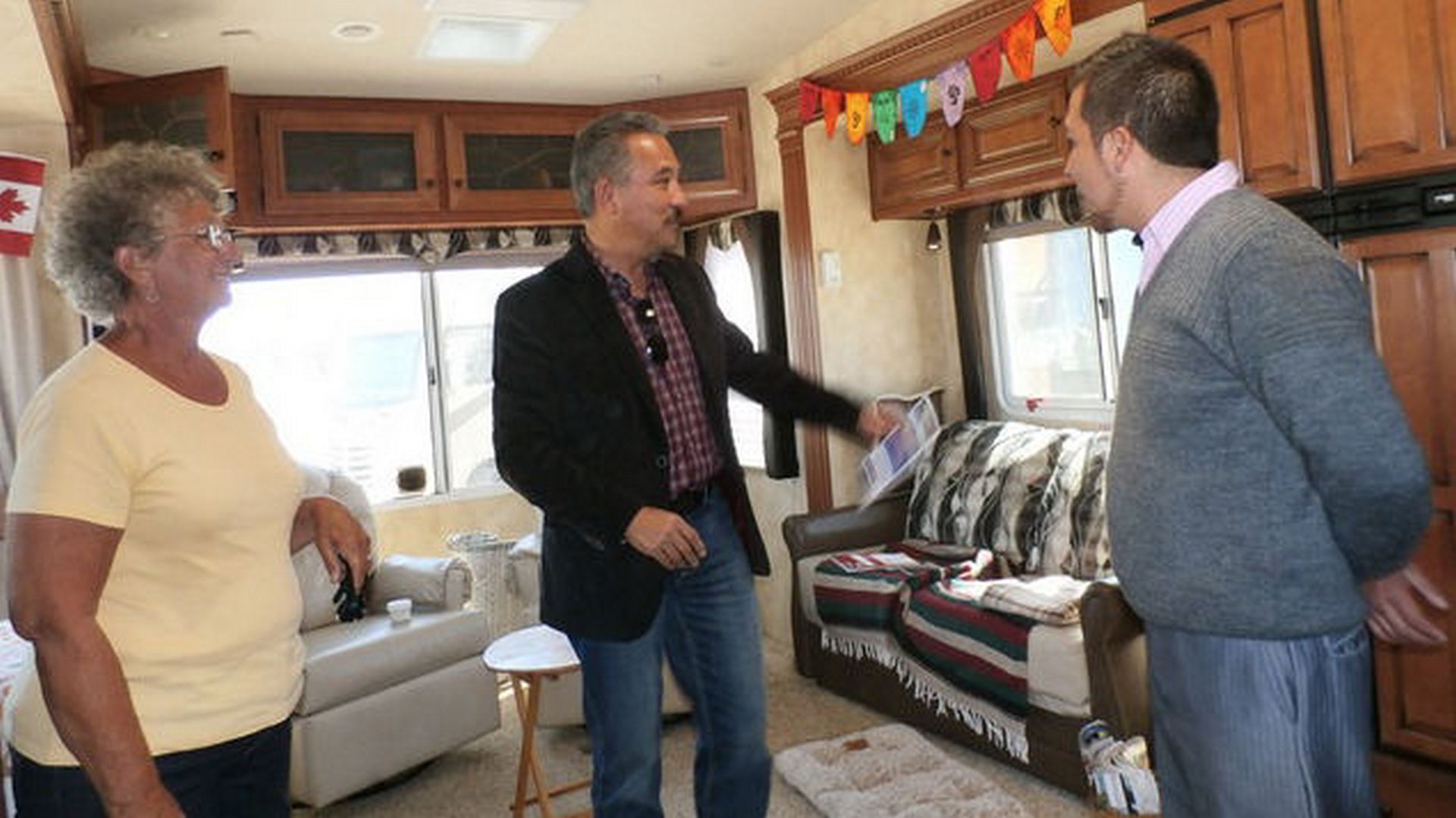 We see a lot of weddings, but really, a bit young?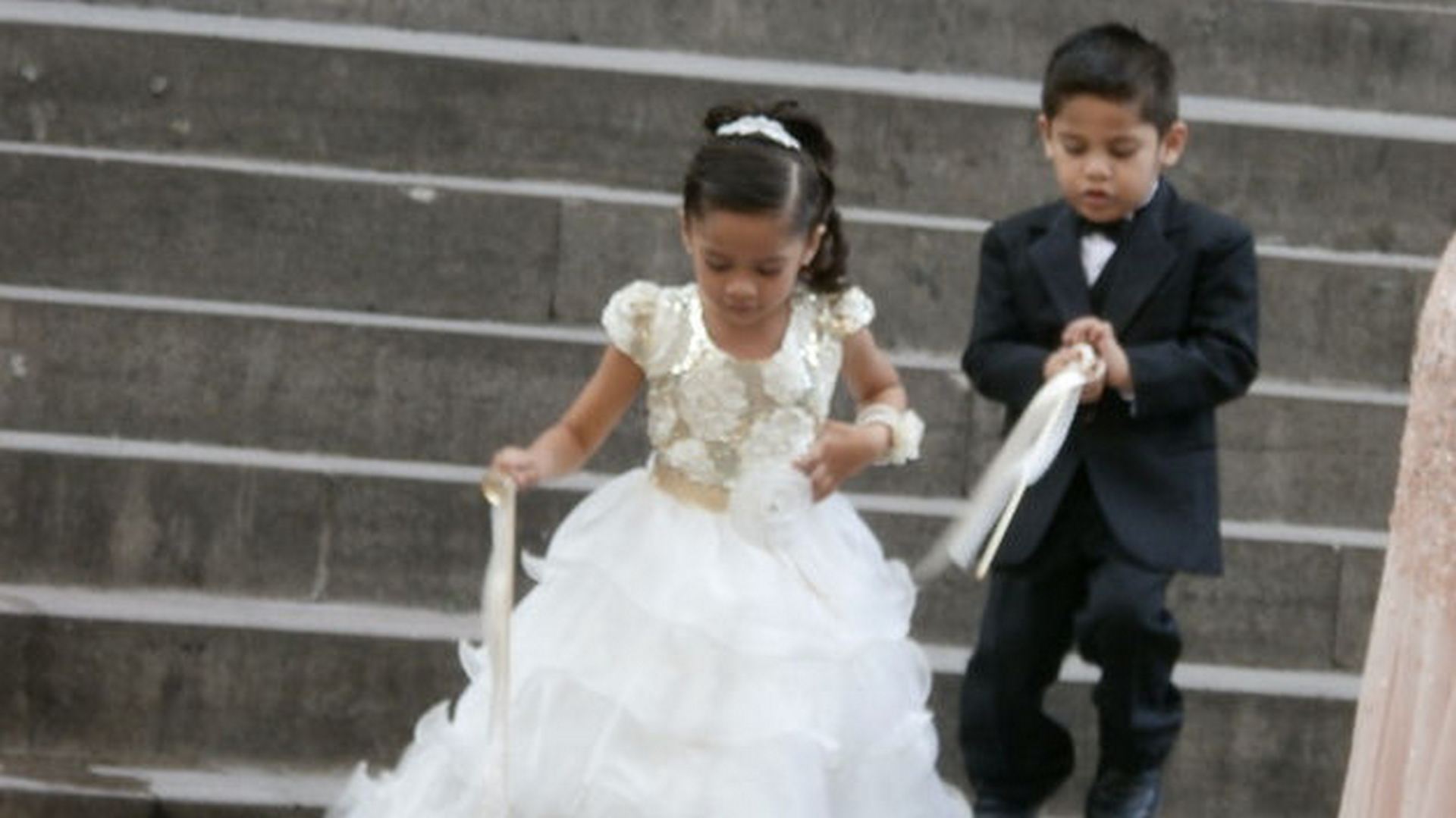 We caught these in Mazatlan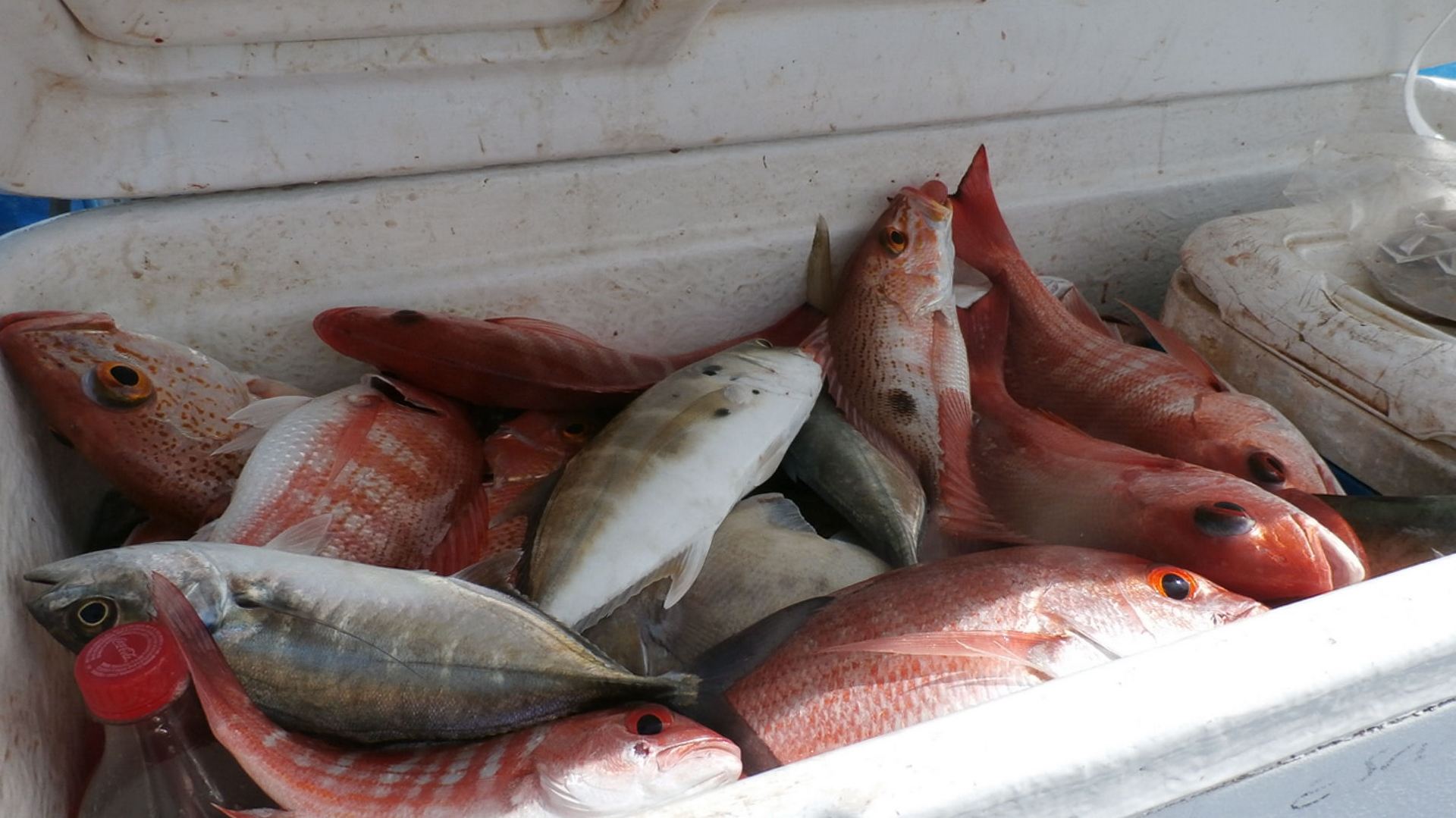 The wagon master sets very high standards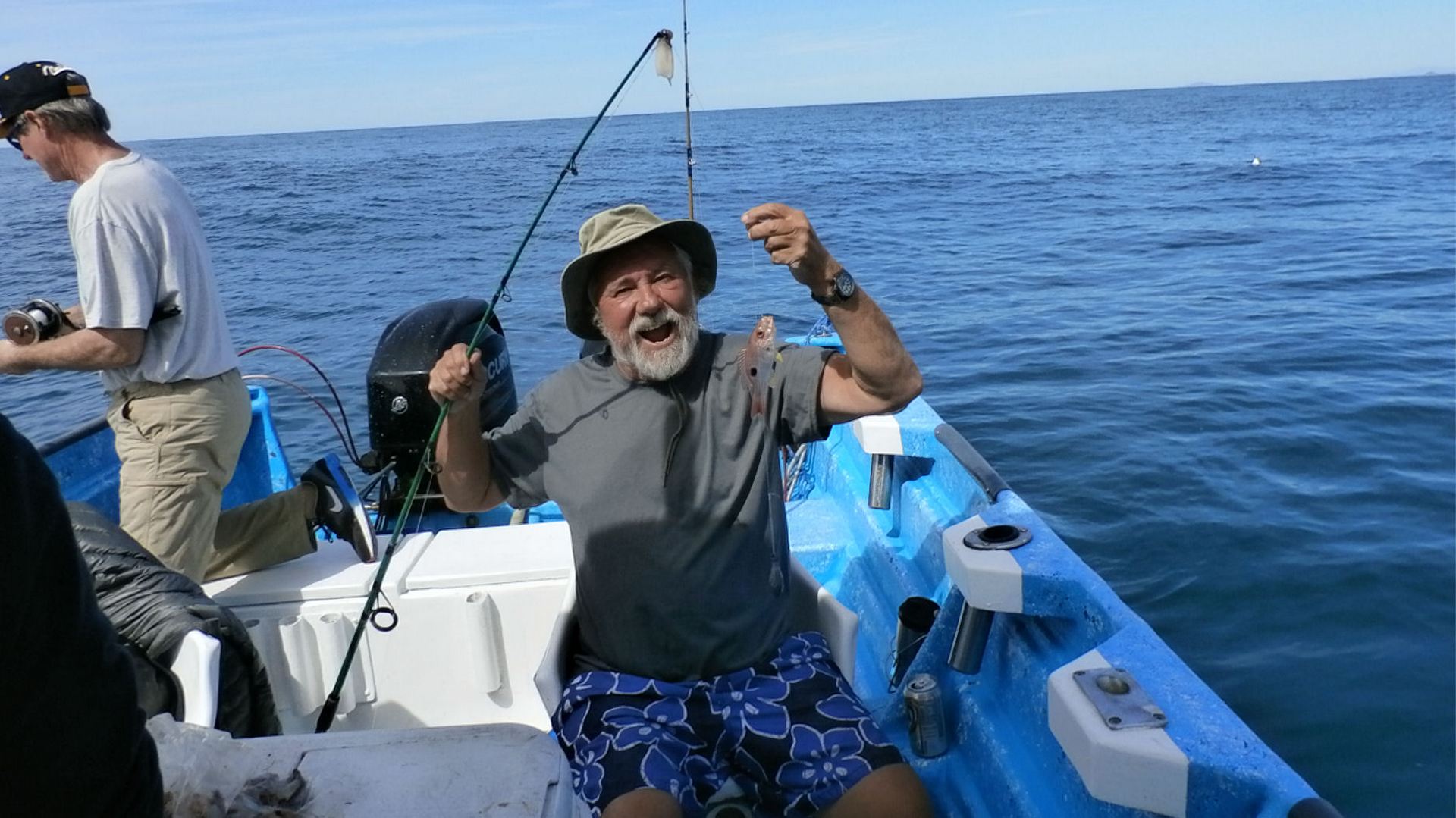 We sometimes offer a Bass fishing alternative to Copper Canyon
You will love Mexico's Colonial Cities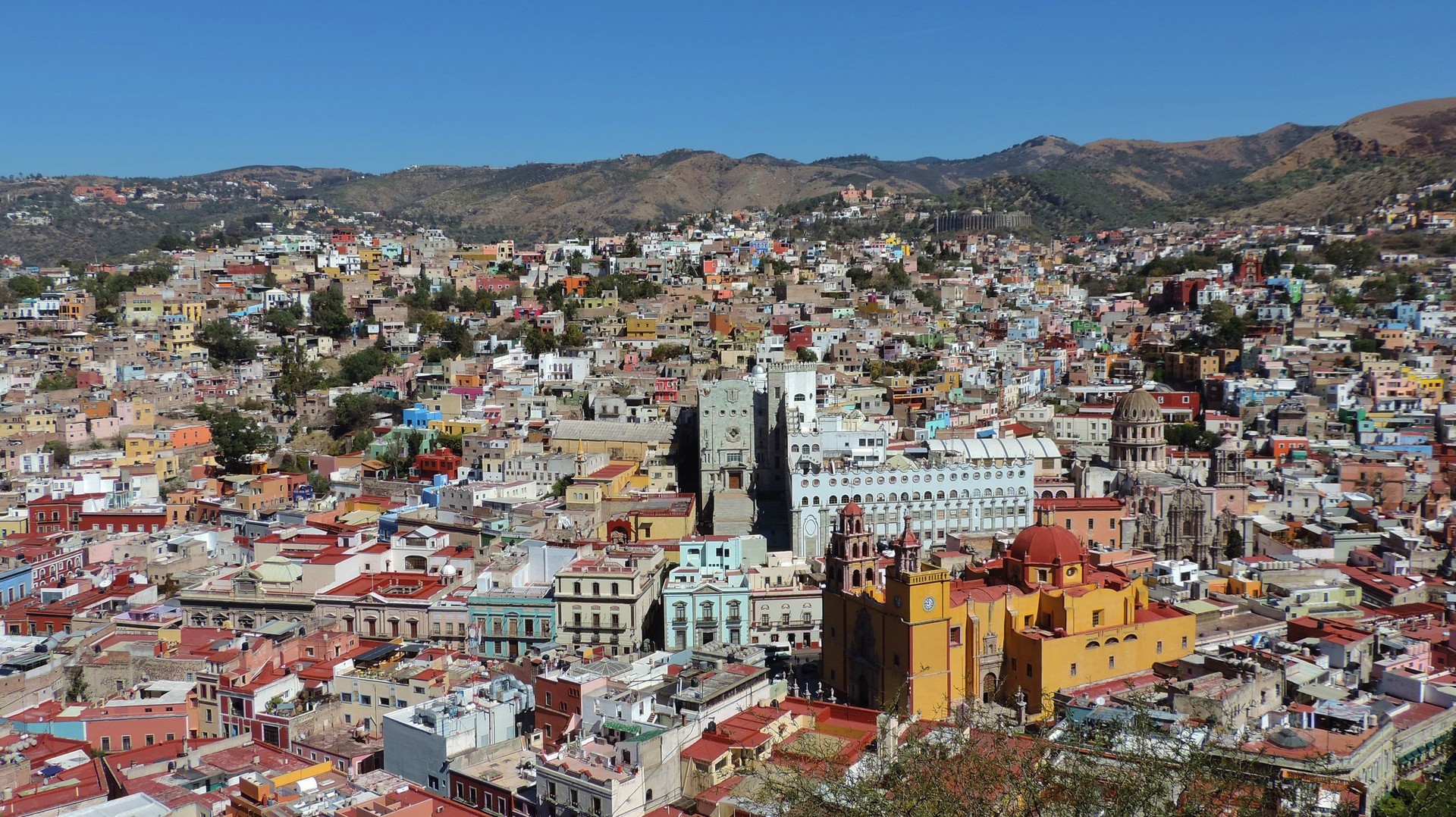 By day or by night
Zacatecas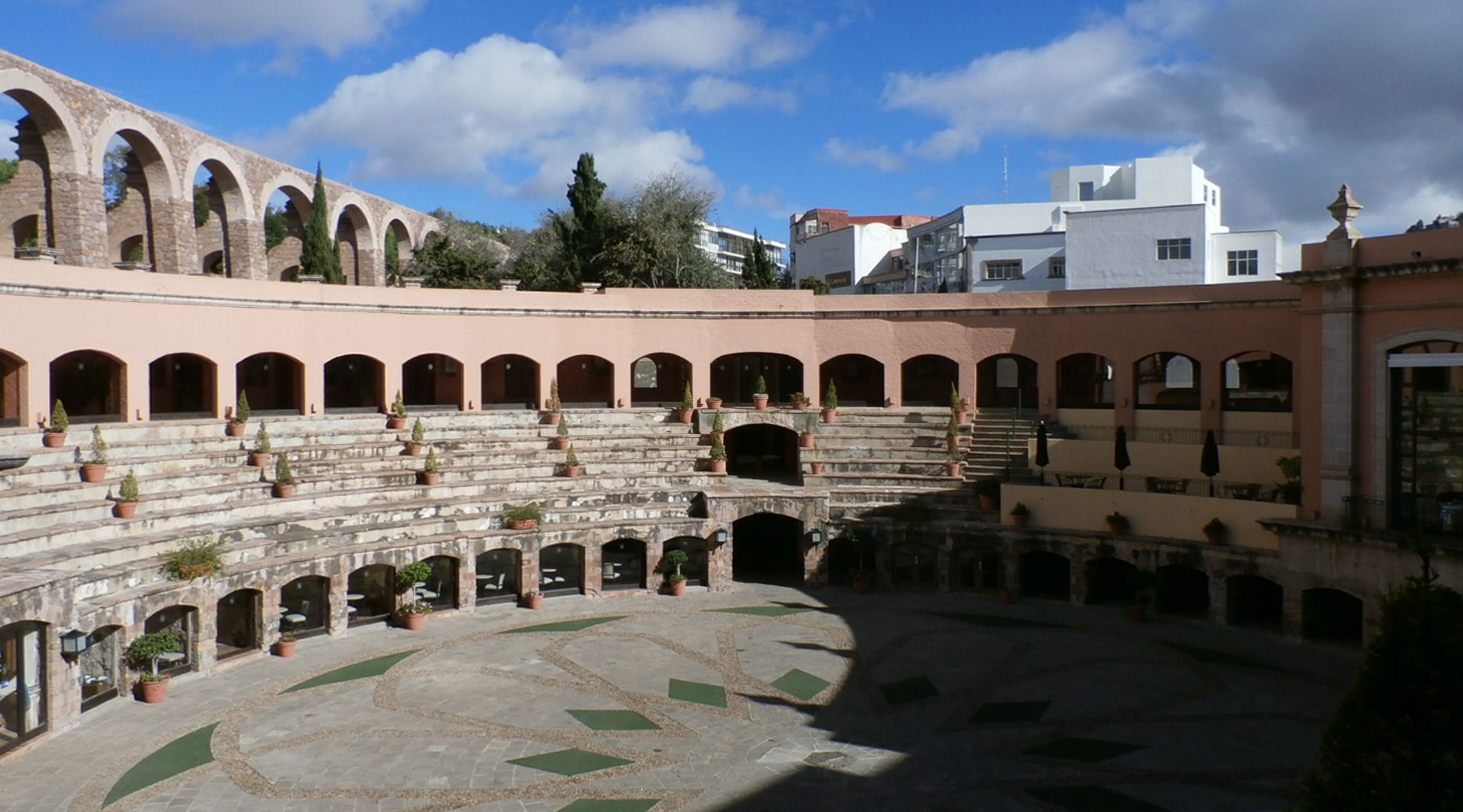 San Miguel de Allende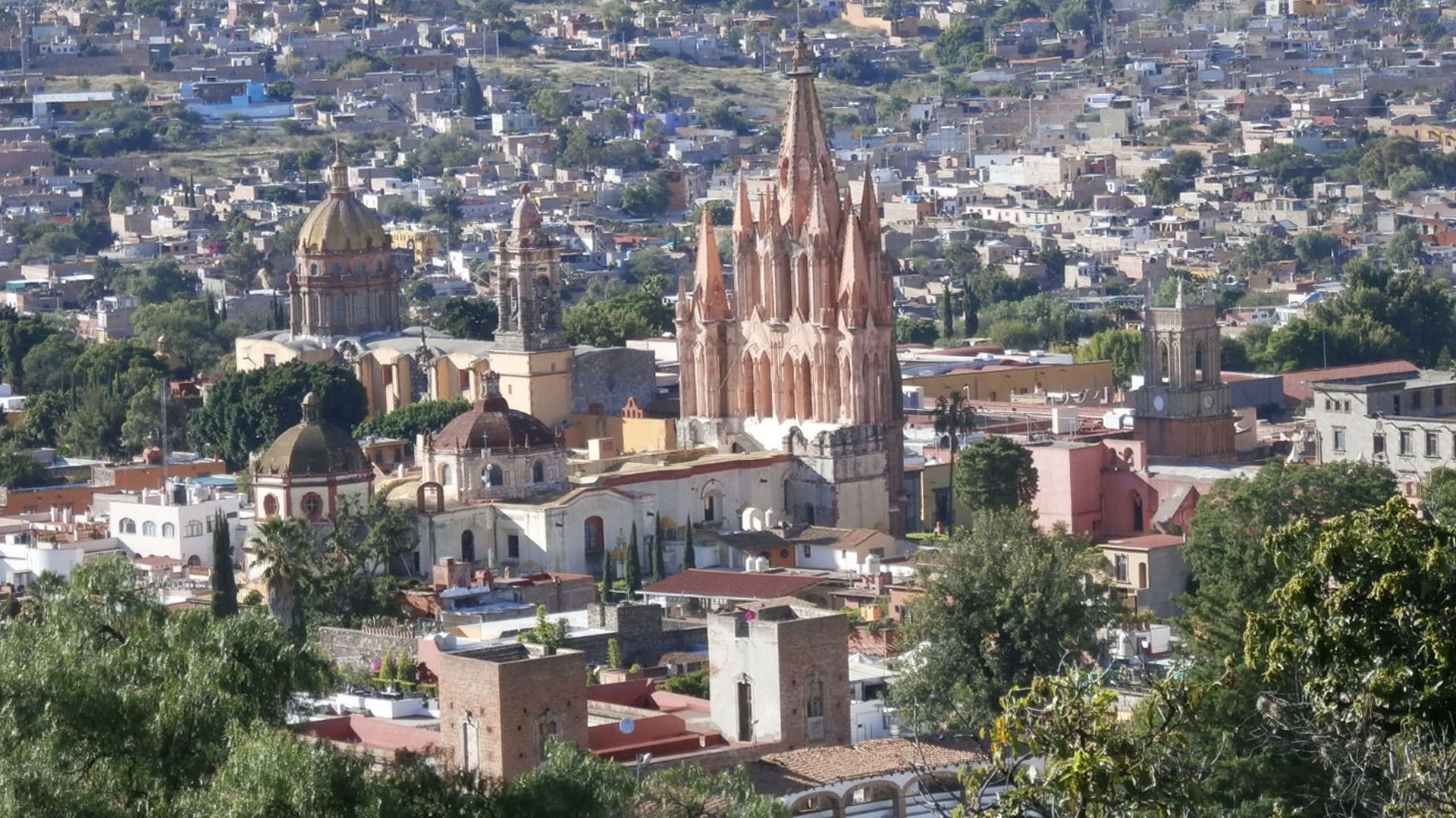 A lot of Mexico is much older and we visit those places as well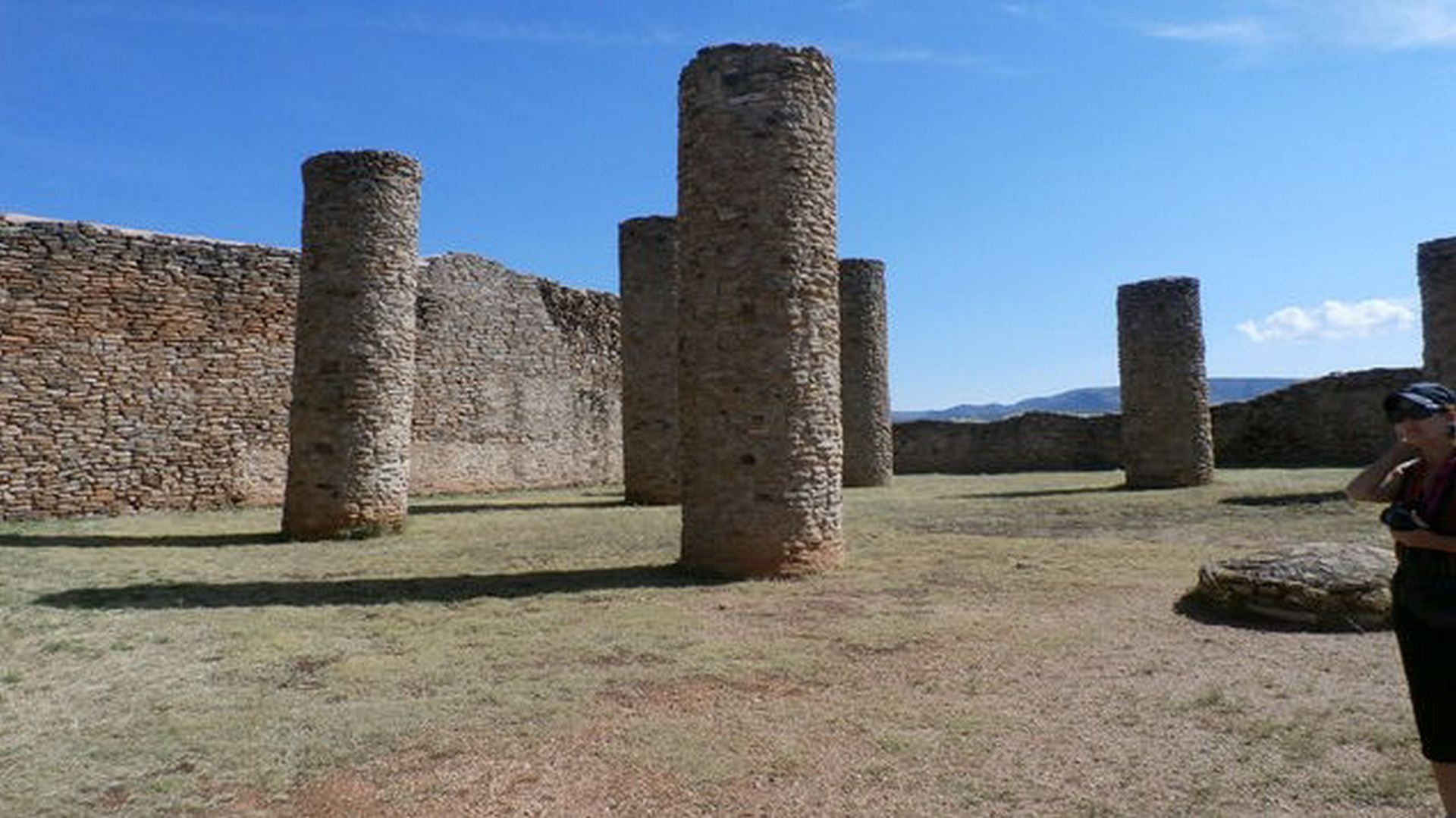 These pyramids are near Zacatecas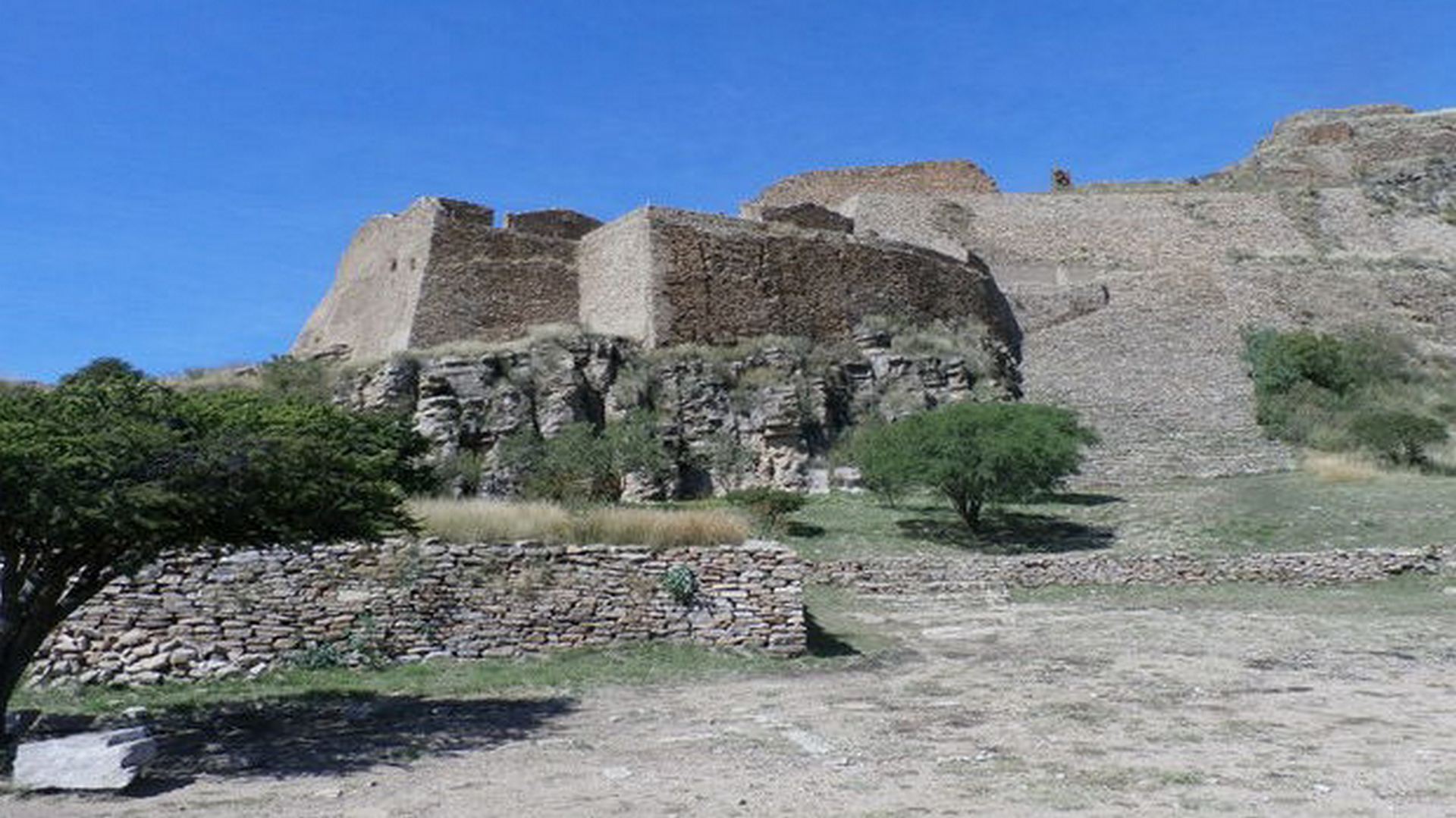 We spend a few days at hot springs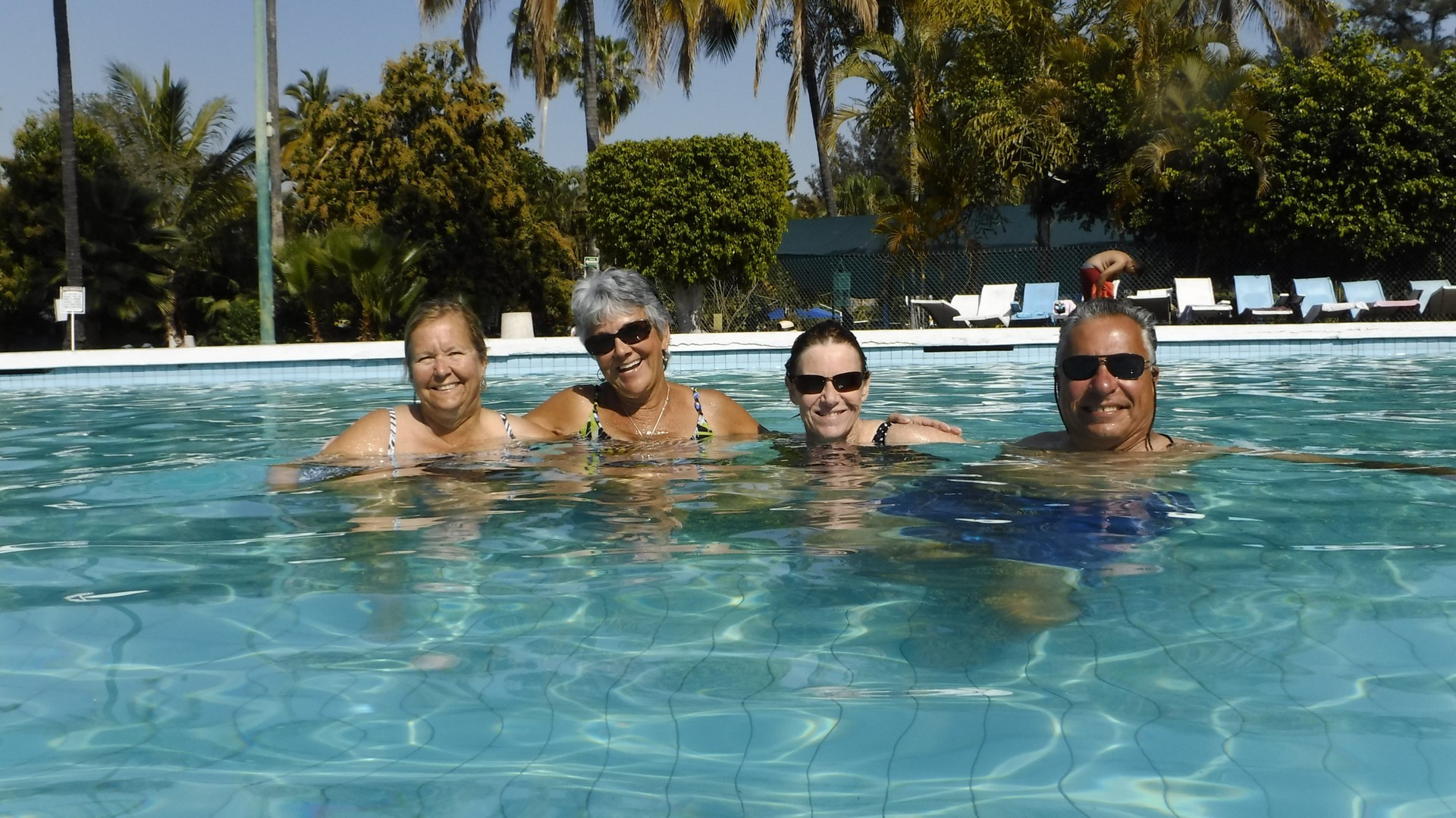 How about a campfire & the Superbowl?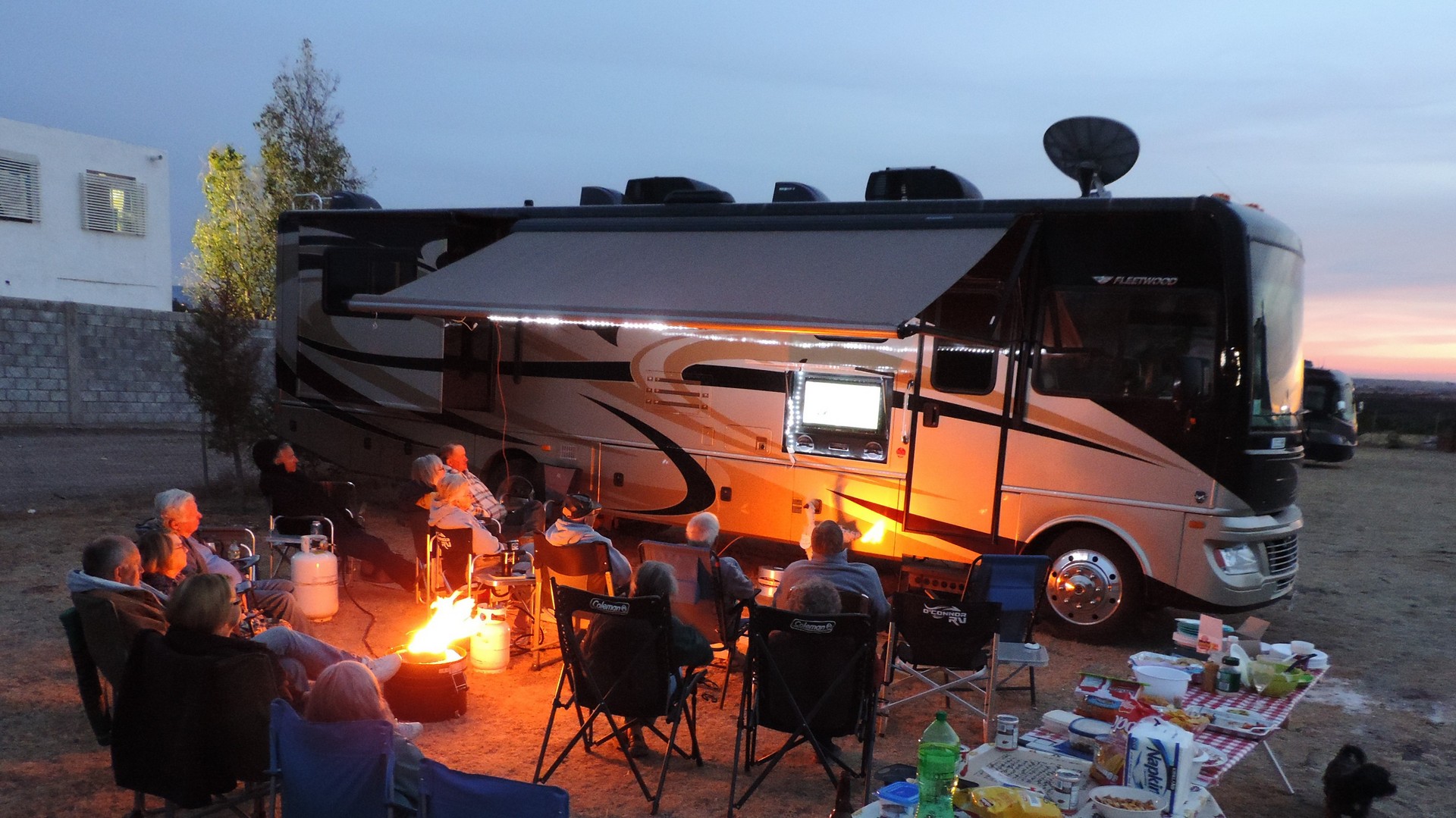 There is lots of culture to experience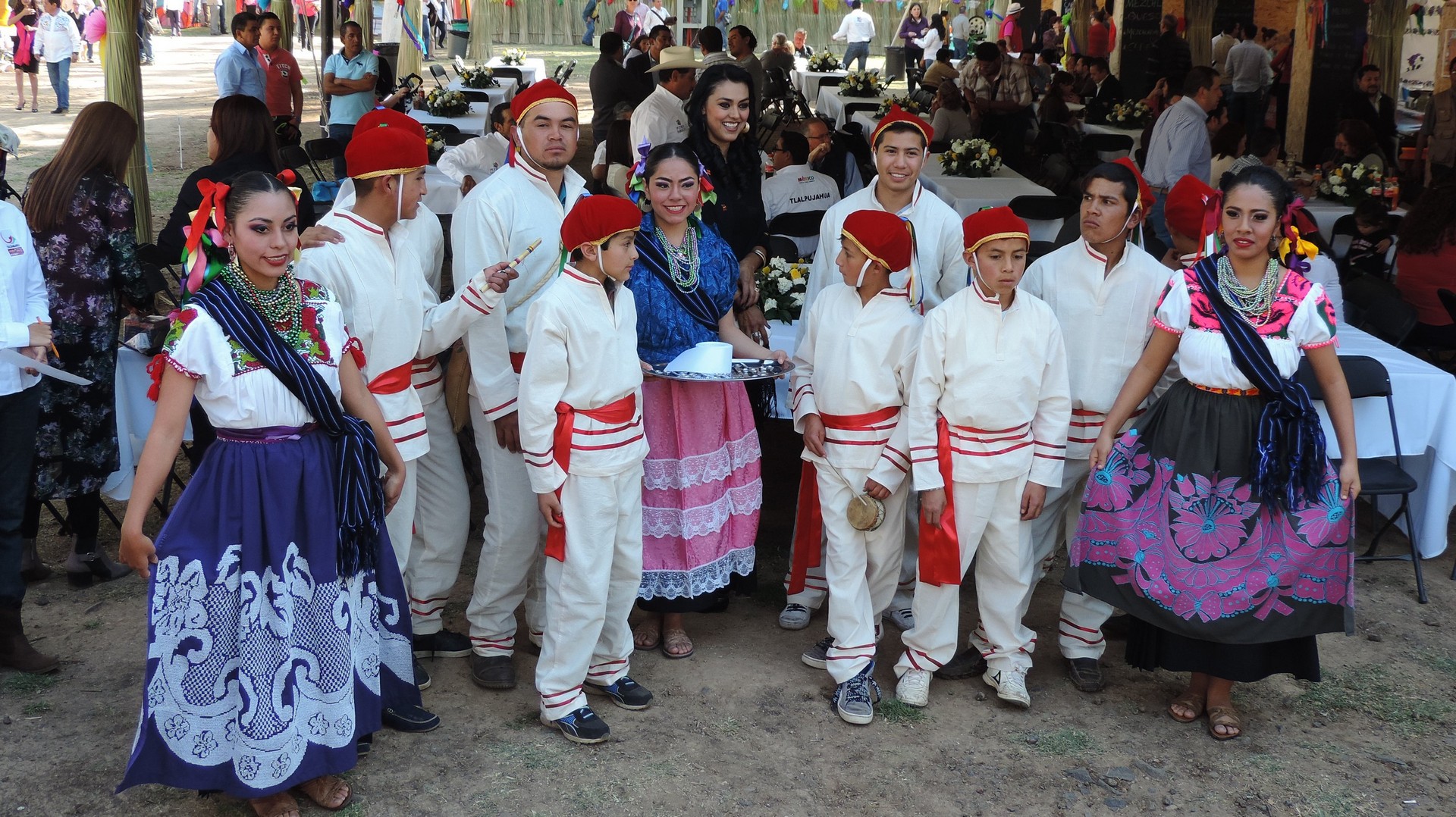 Like the dance of the old men in Michoacan
Sometimes the roads are like this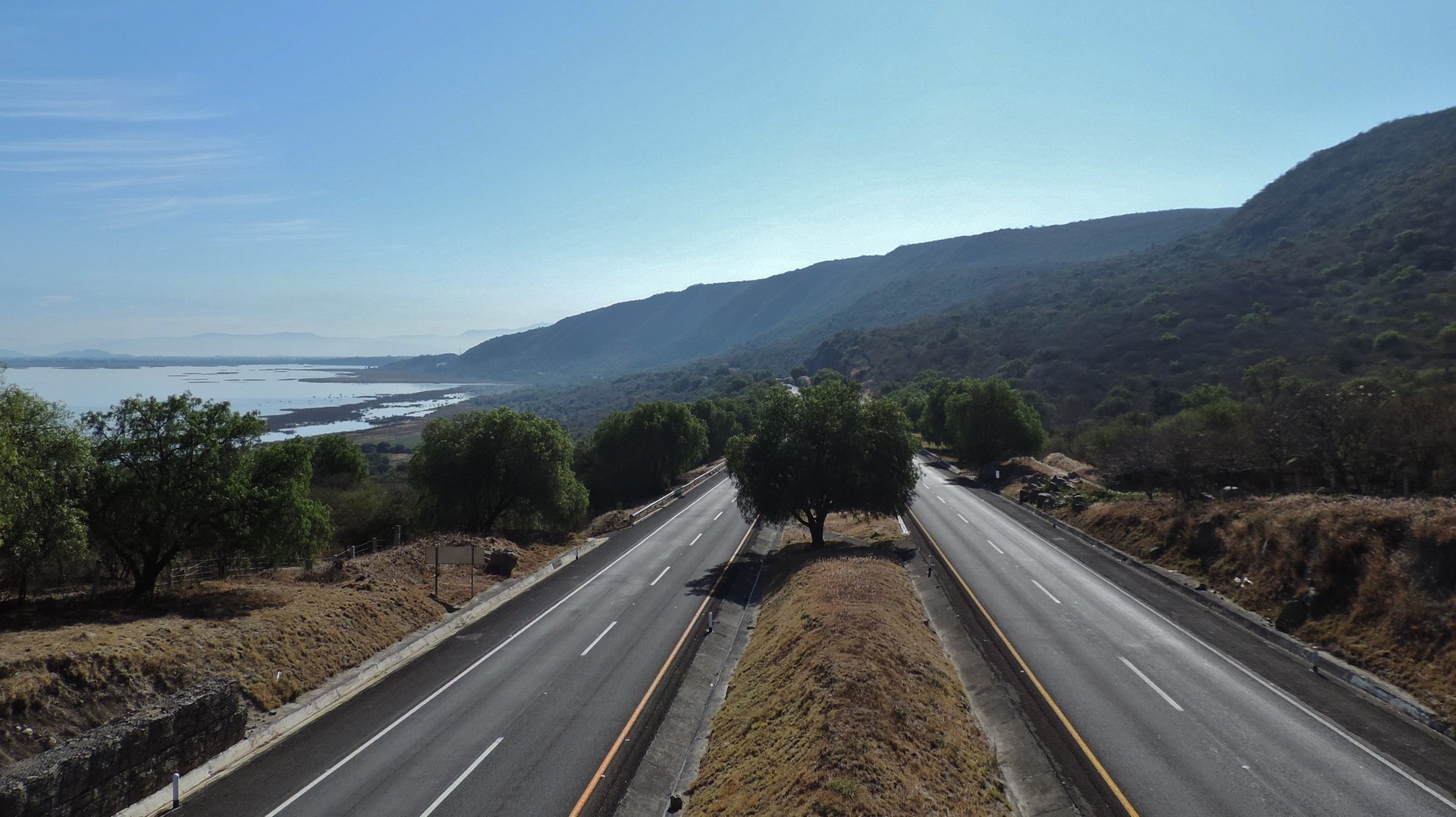 Sometimes like this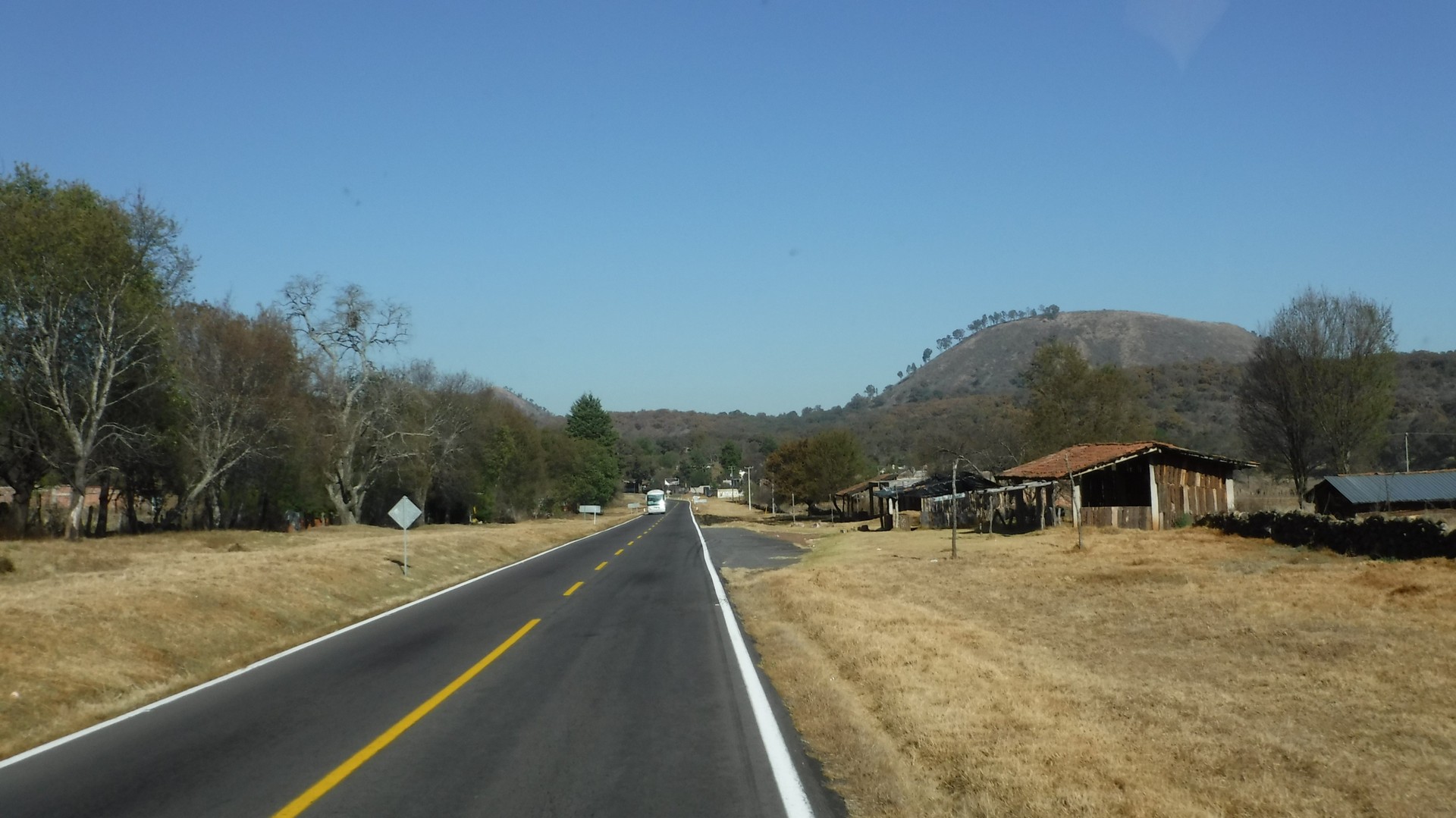 OK, I confess. Some are just friggin awful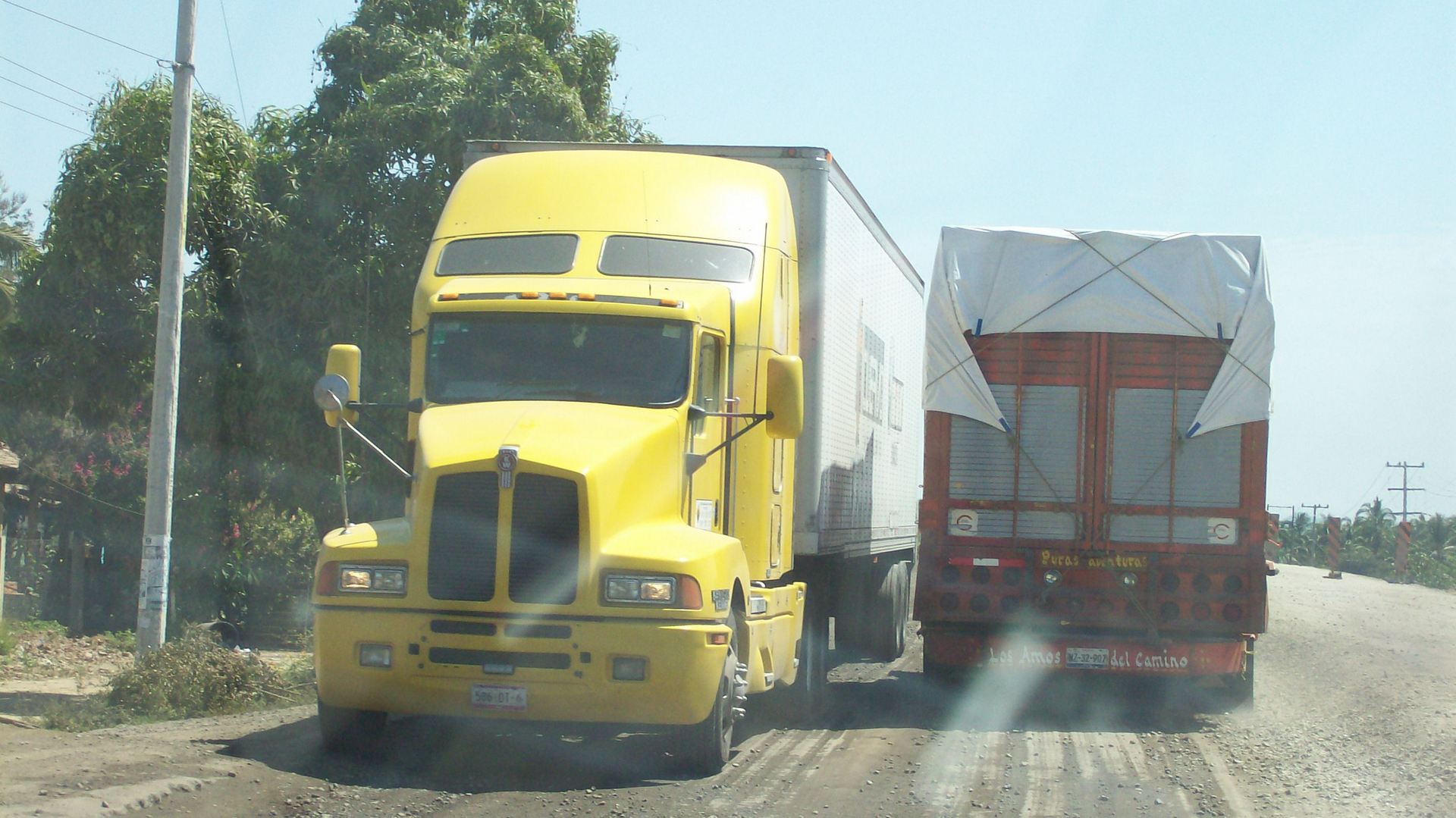 Sometimes it's tight, but we take it slow
It's easy on the toll roads. We try to use them when available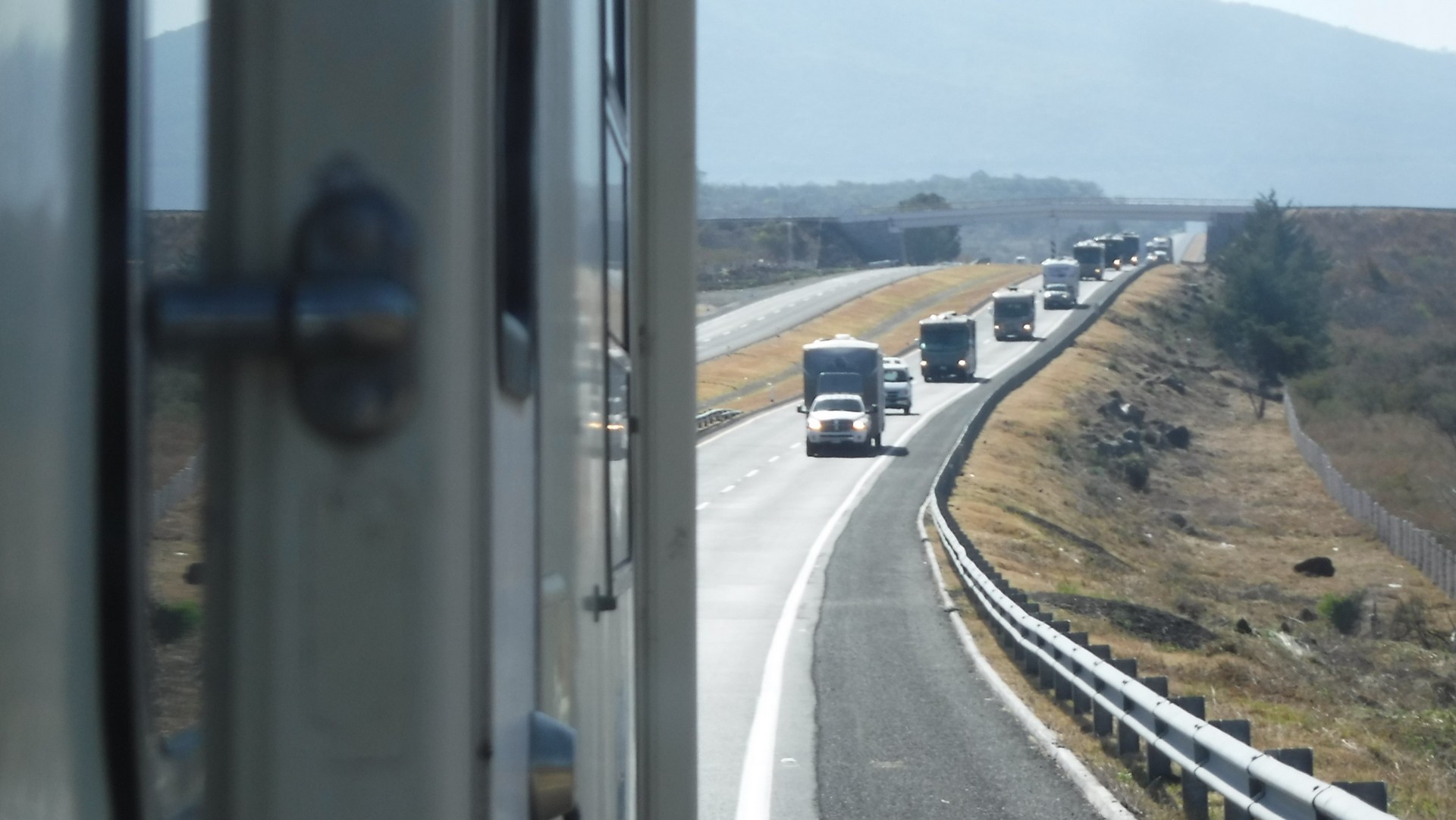 We stay in contact by CB Radio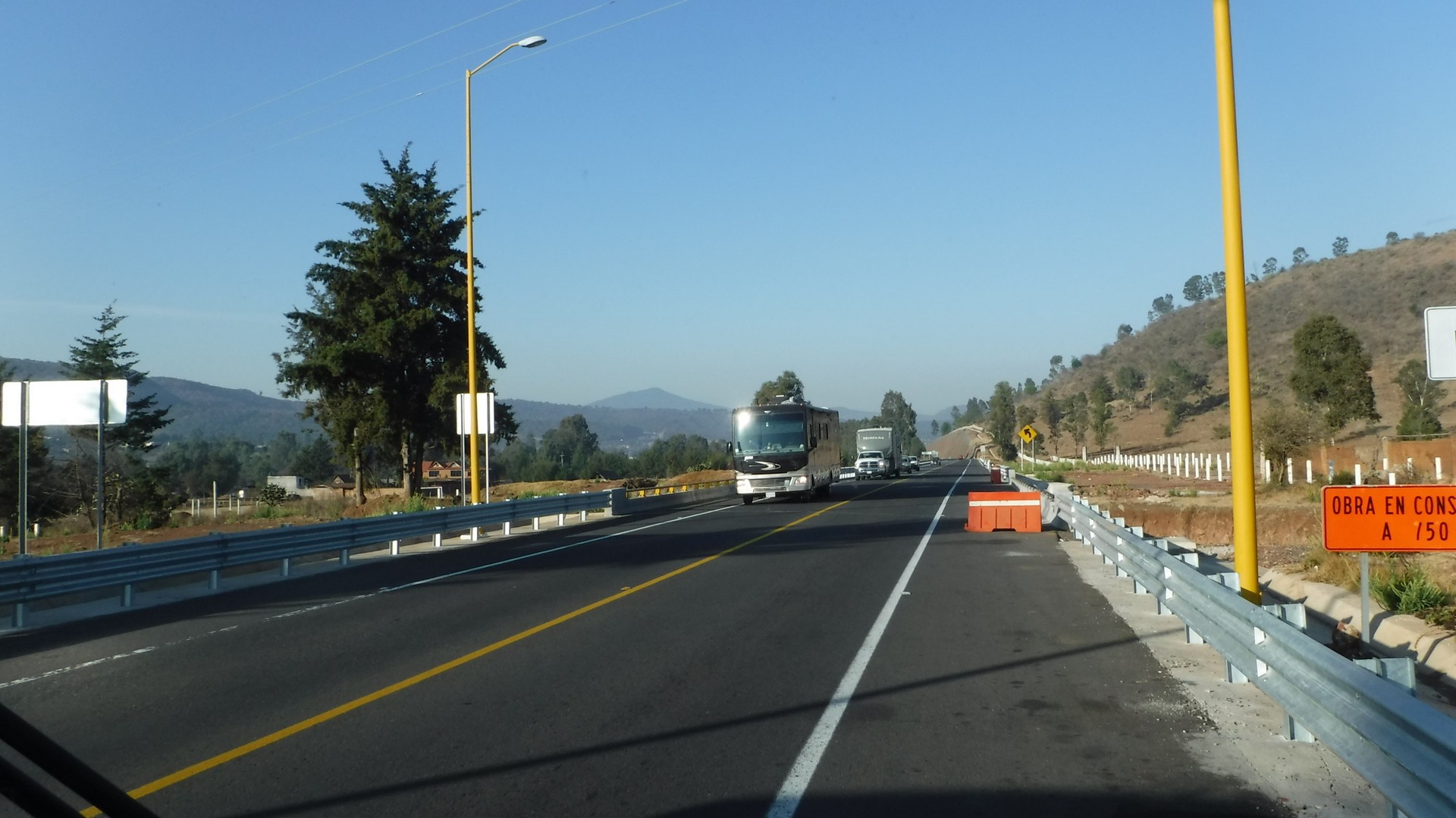 We use Green Angels as tail-gunners (like AAA)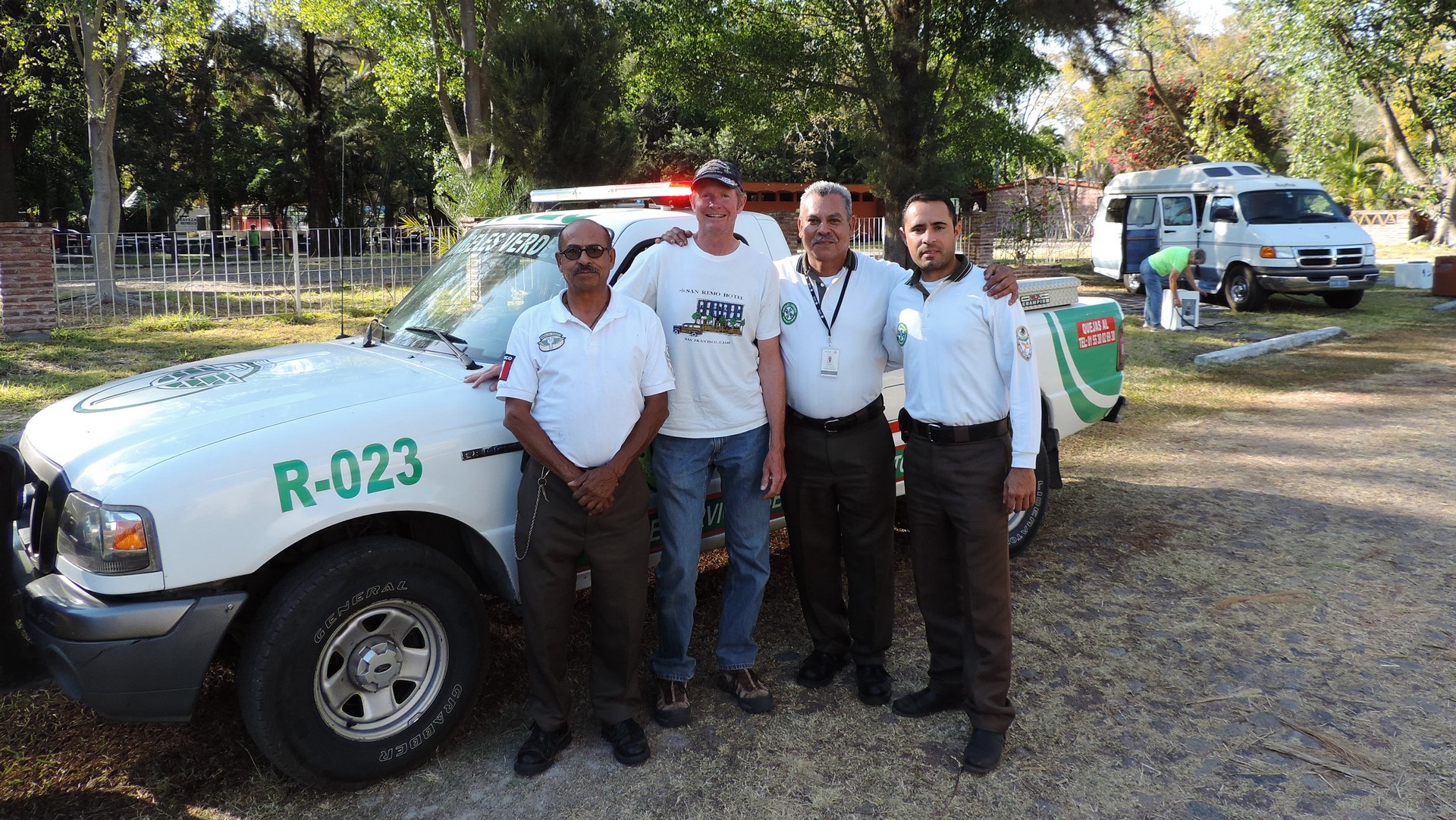 Copper Canyon is a highlight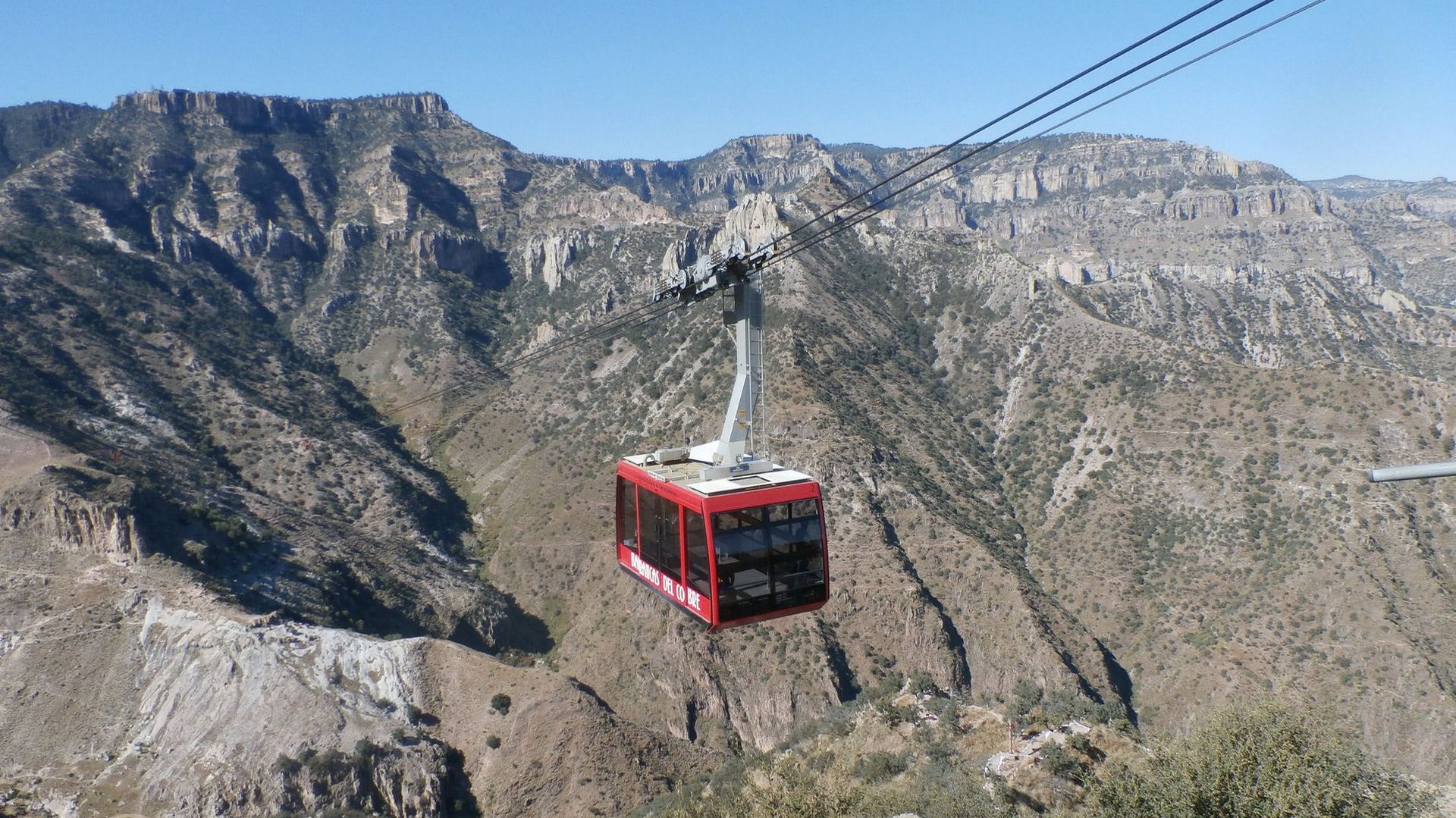 It is home to the Tarahumara people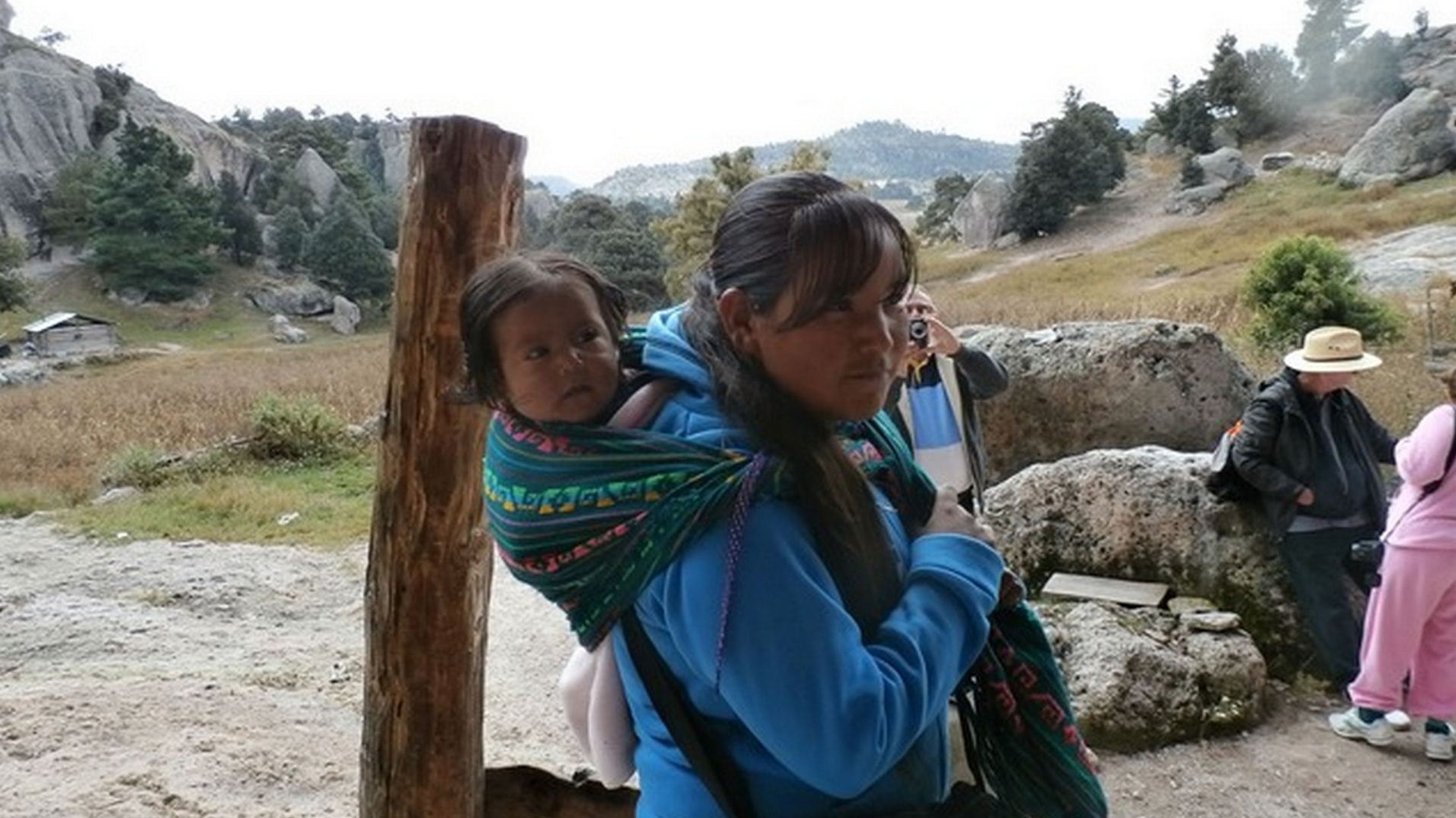 Lots of thrills like zip lines and suspension bridges (barf bags not incld)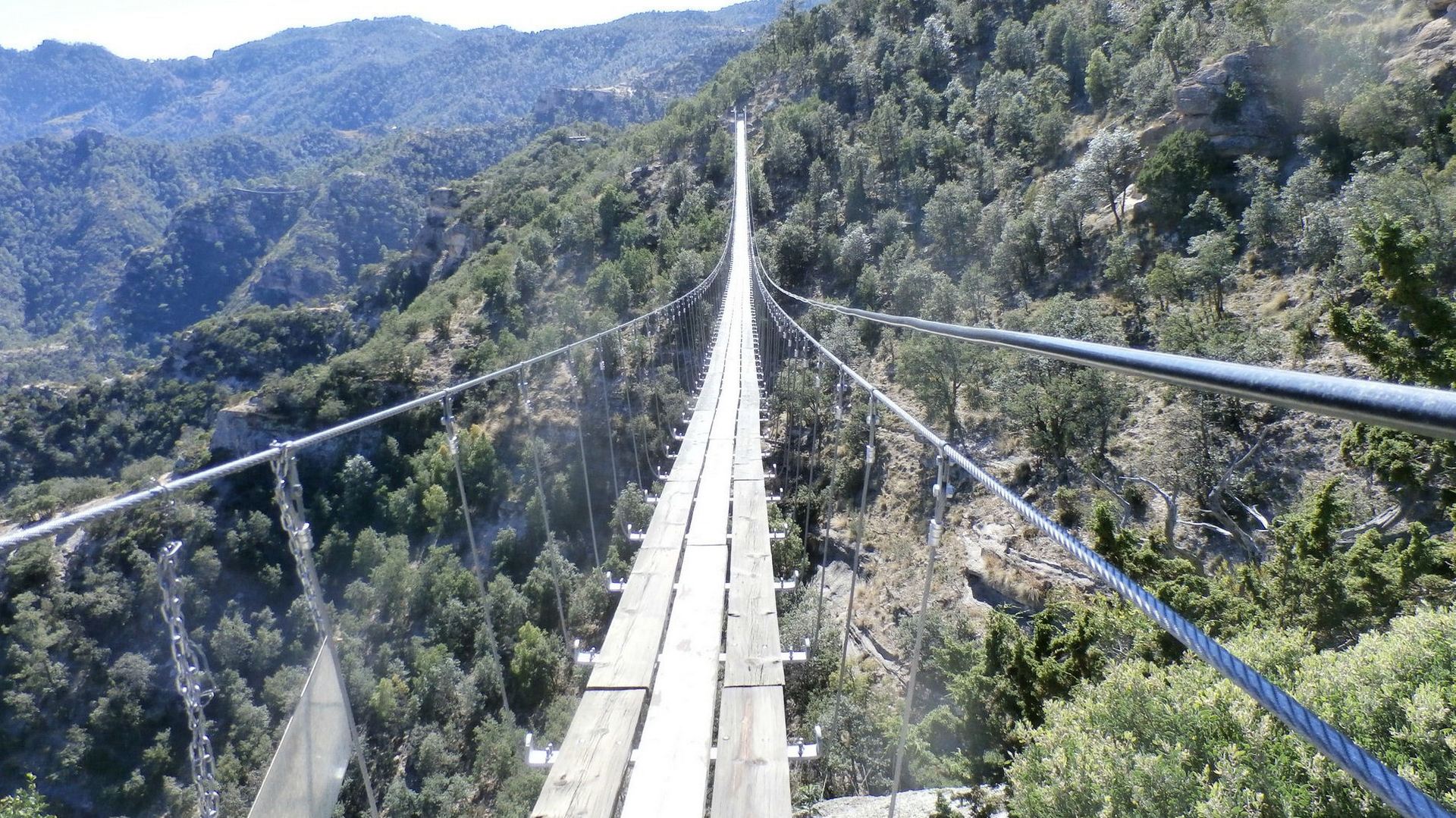 We are eating again. A ranch BBQ in a field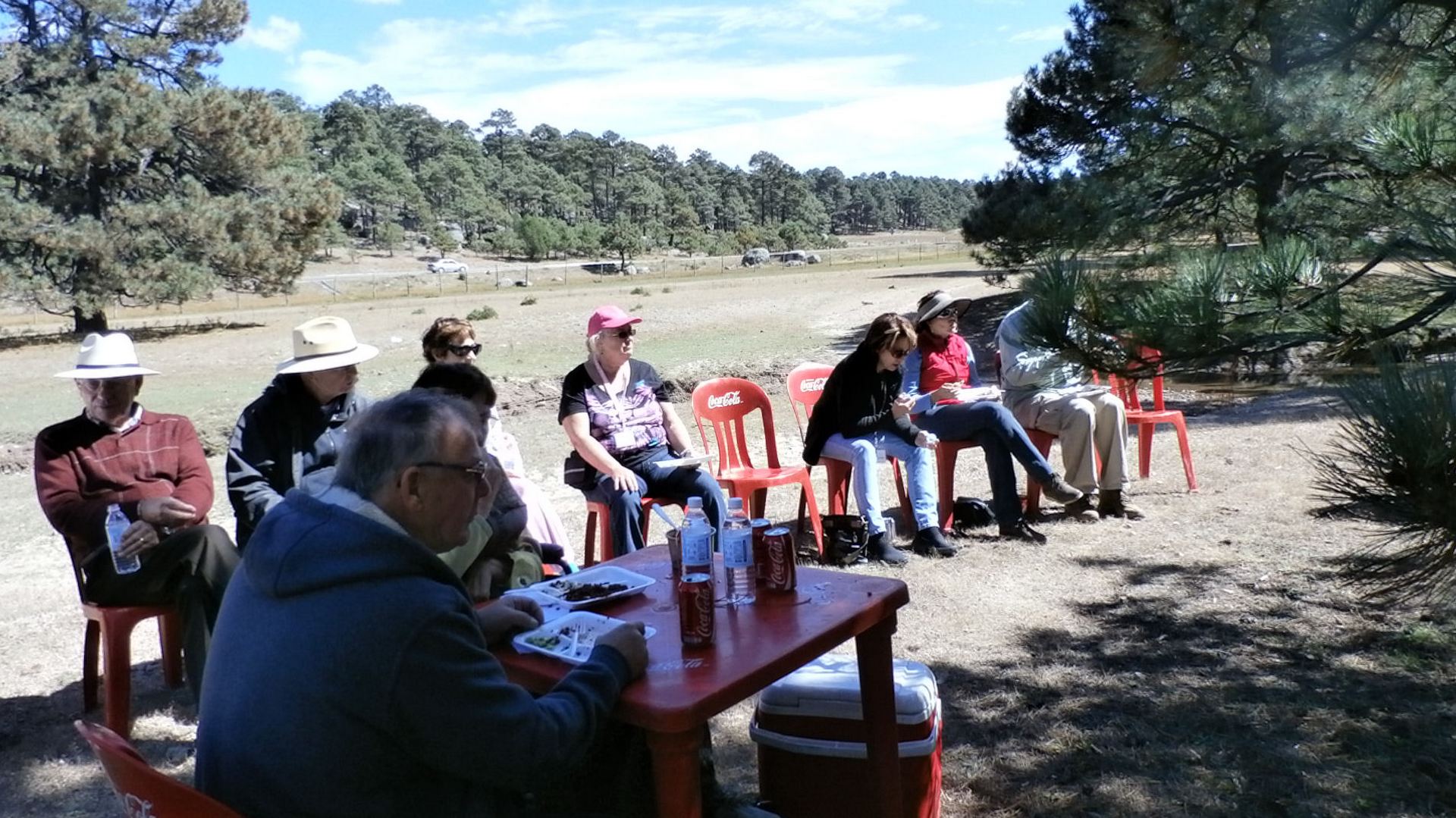 No safety fence on the Canyon edge, but kids are a renewable resource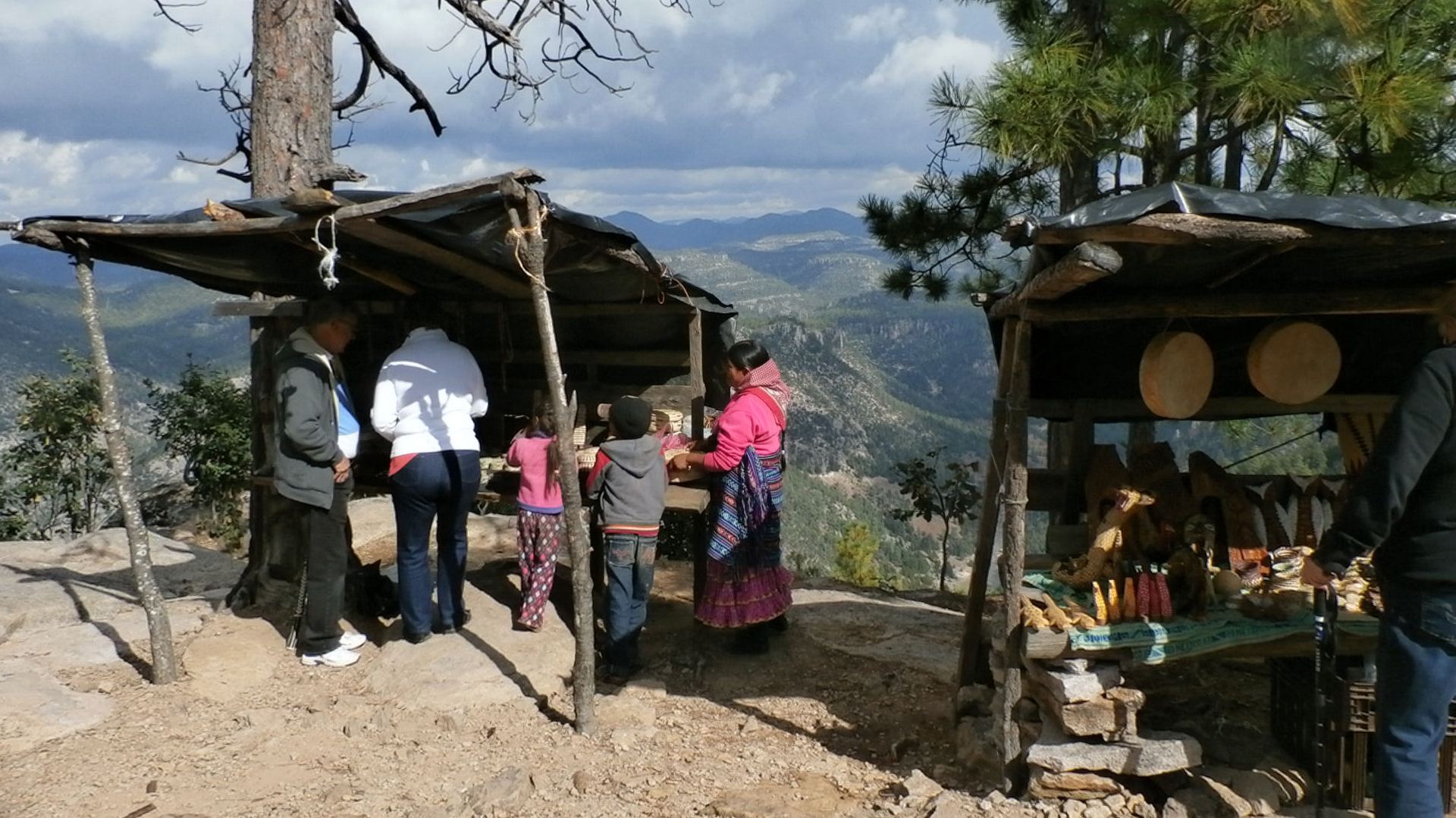 And local rock formations can provide inspiration for making more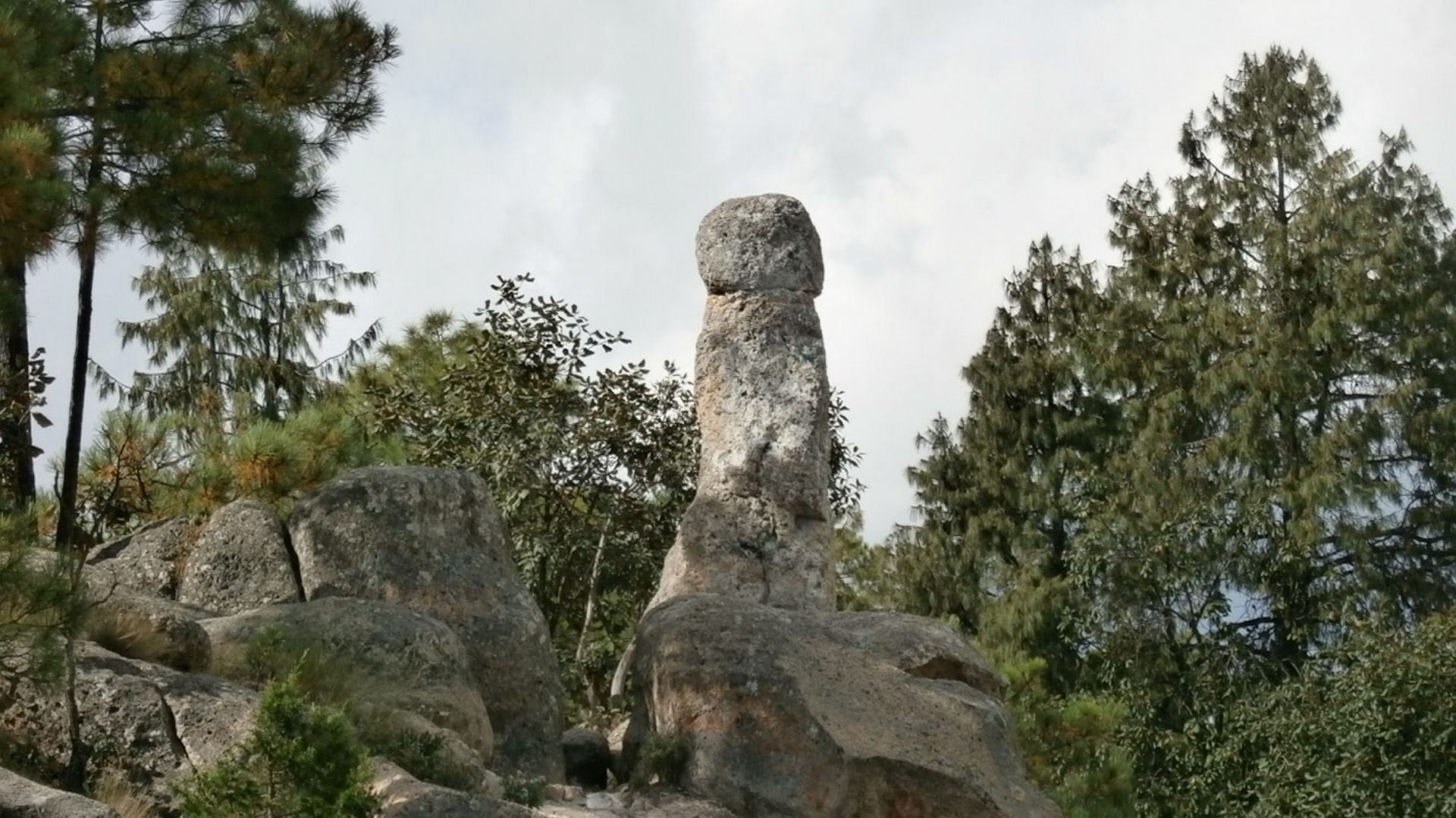 No trip is complete without a waterfall or 2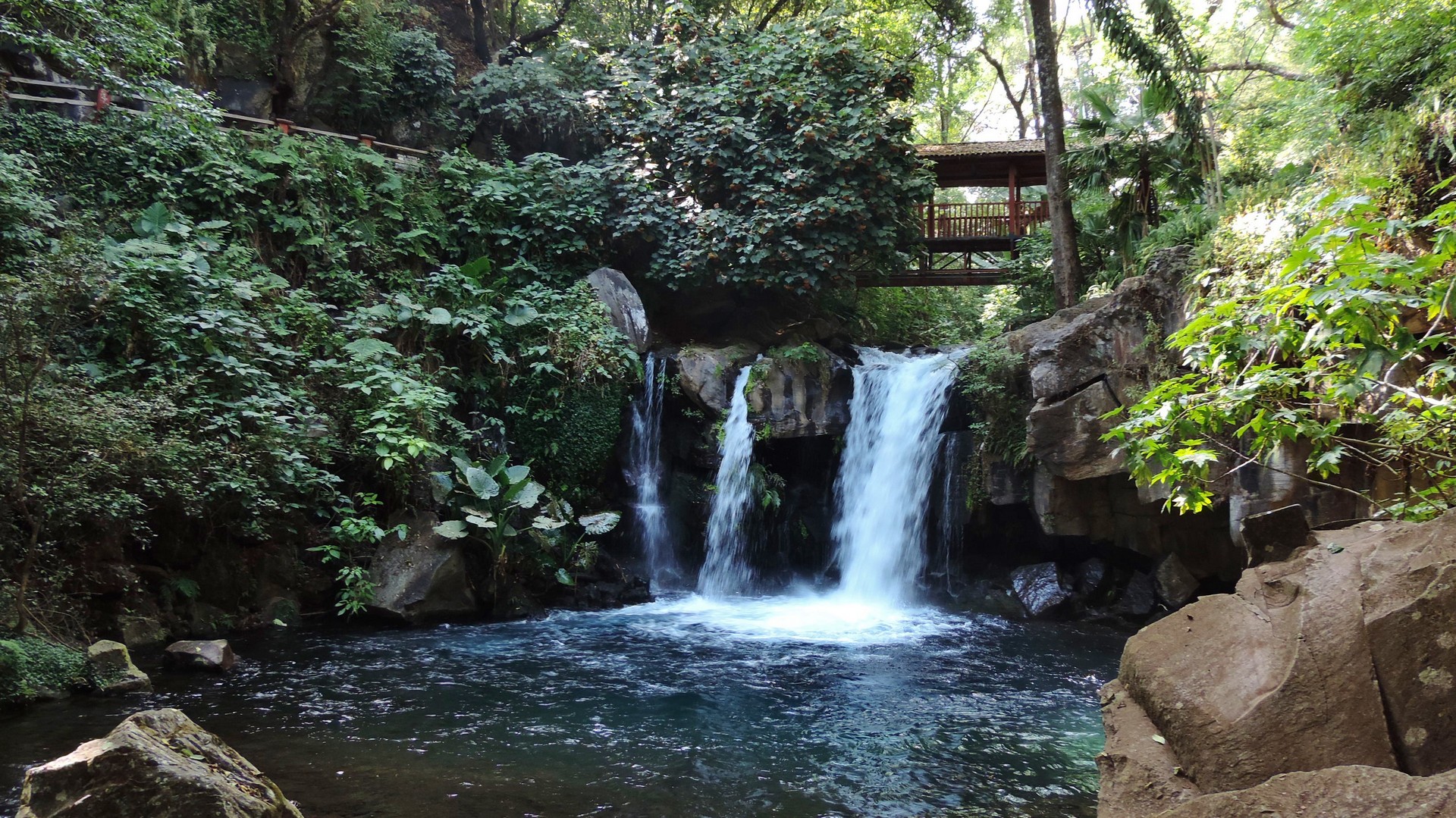 We try to camp where there is nice view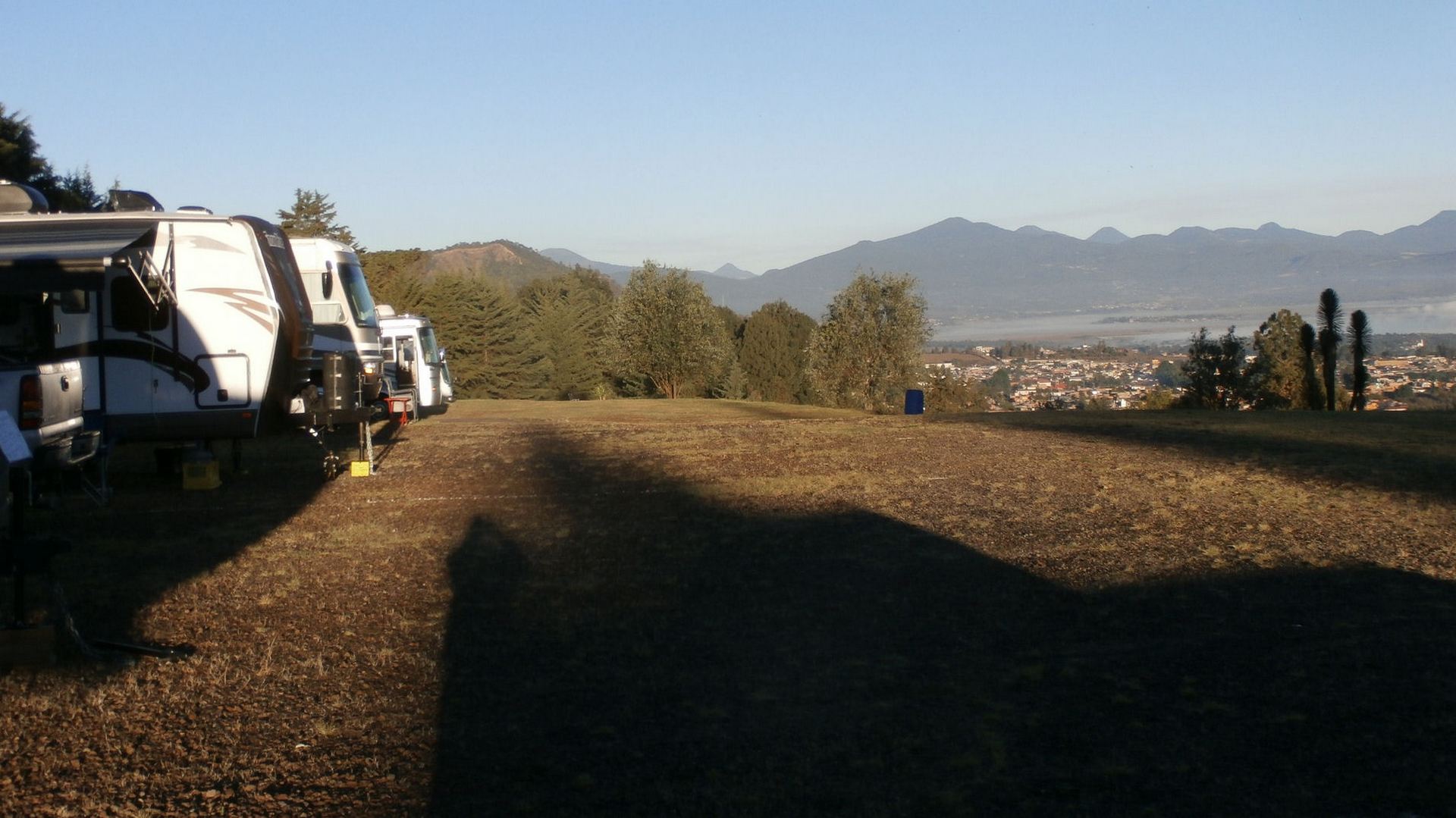 It's hard to beat this vista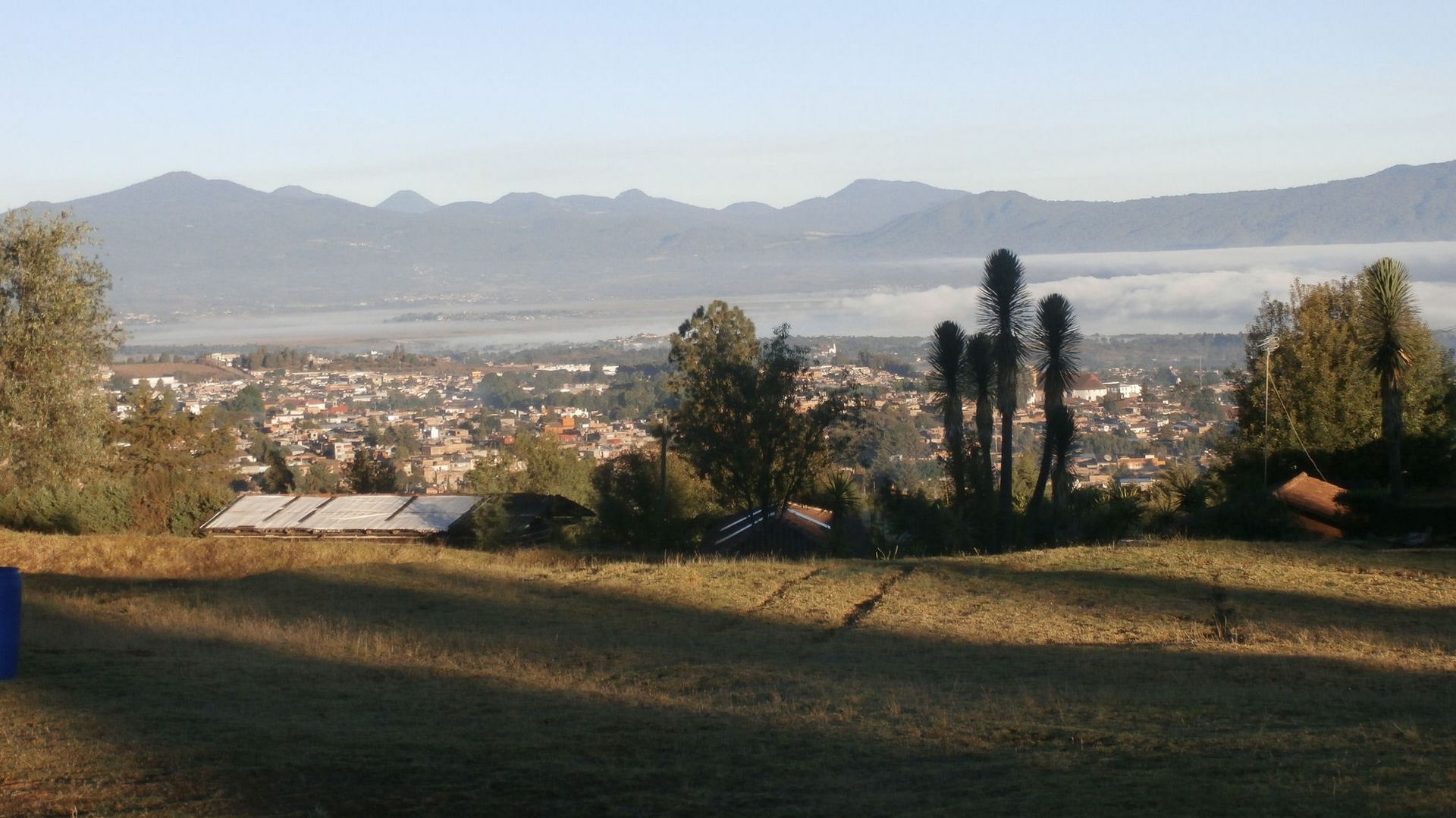 The start of a boat trip on the lake at Patzcuaro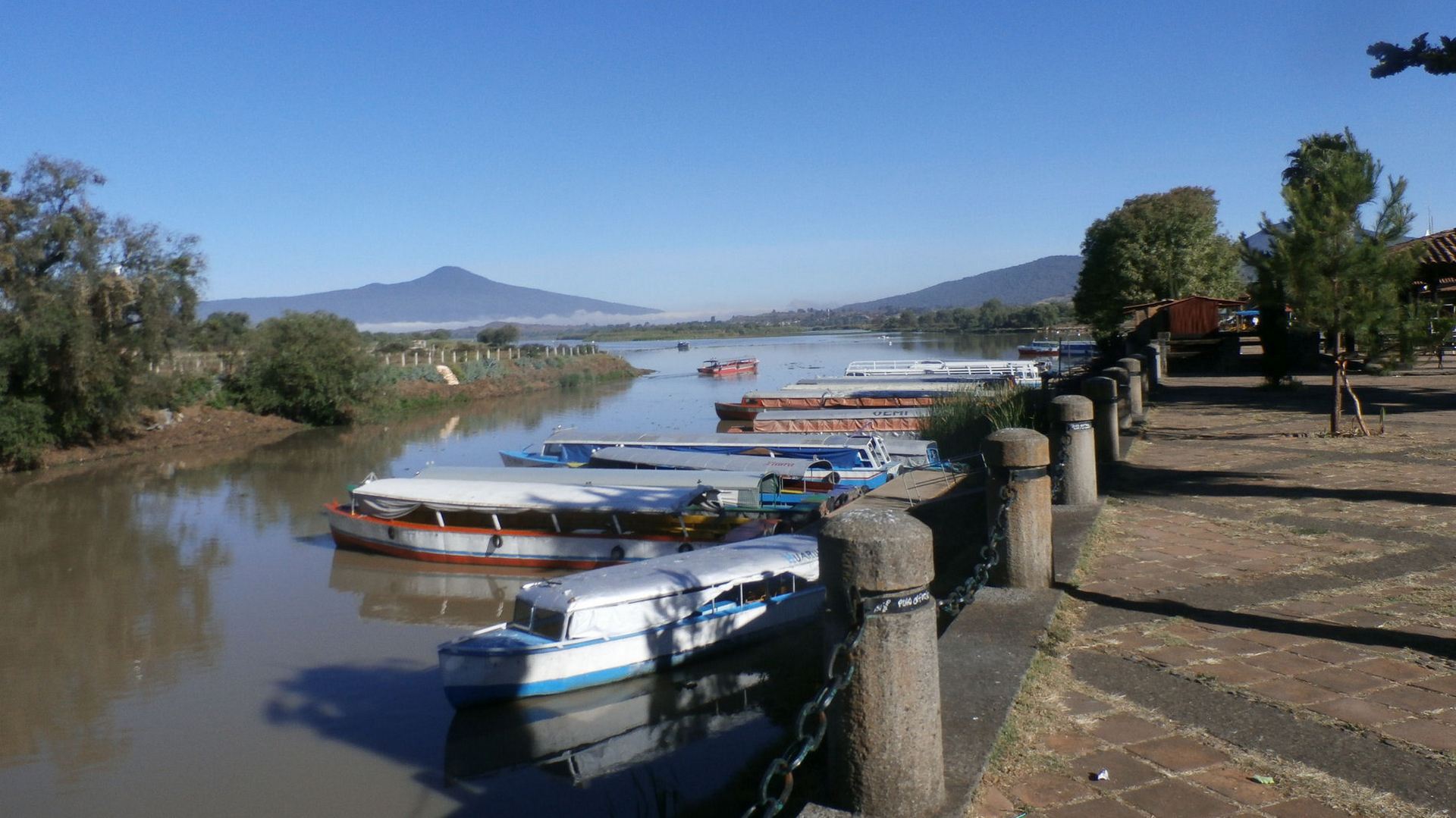 Janitzio Island in Lake Patzcuaro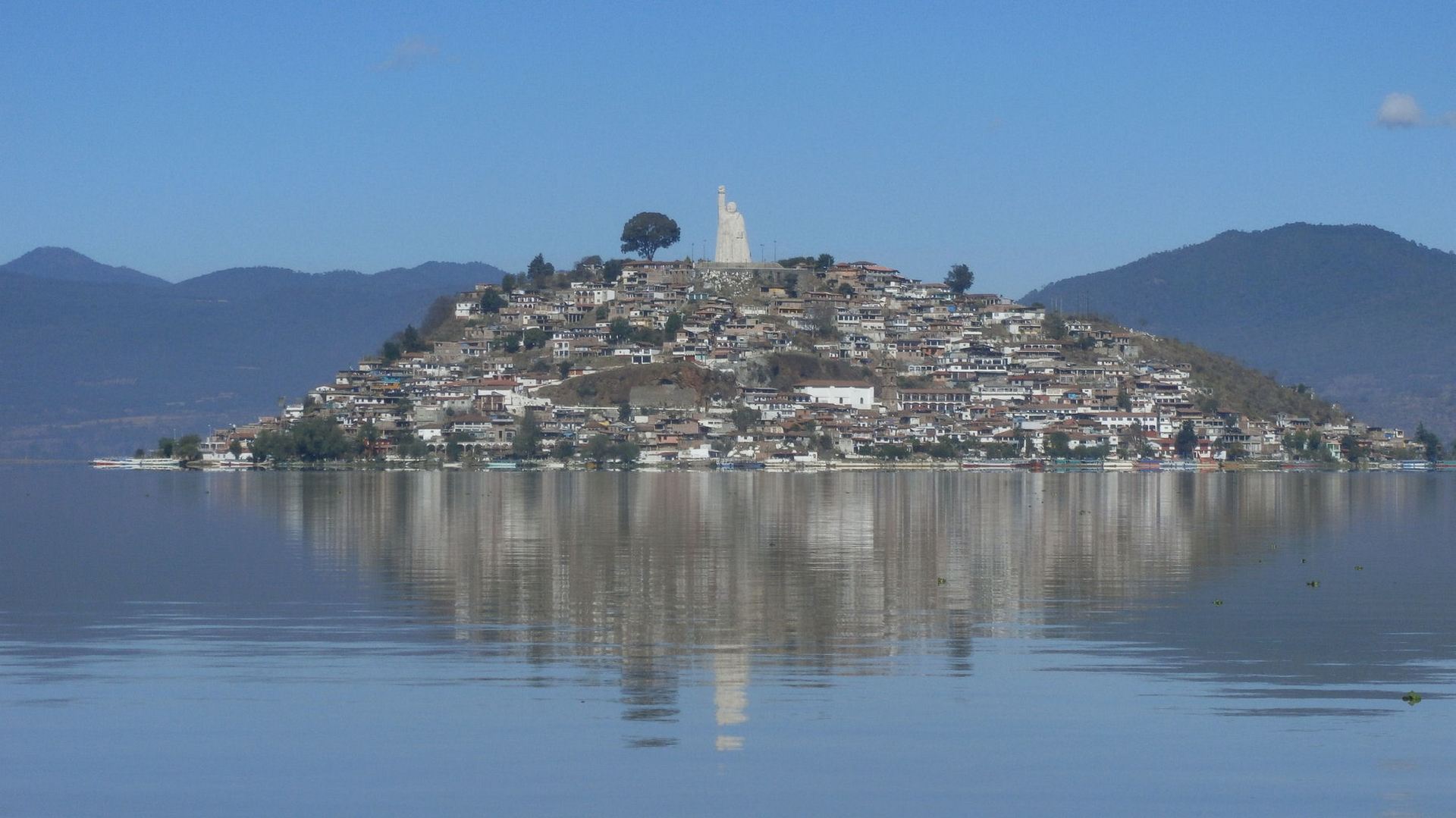 Entertainment on board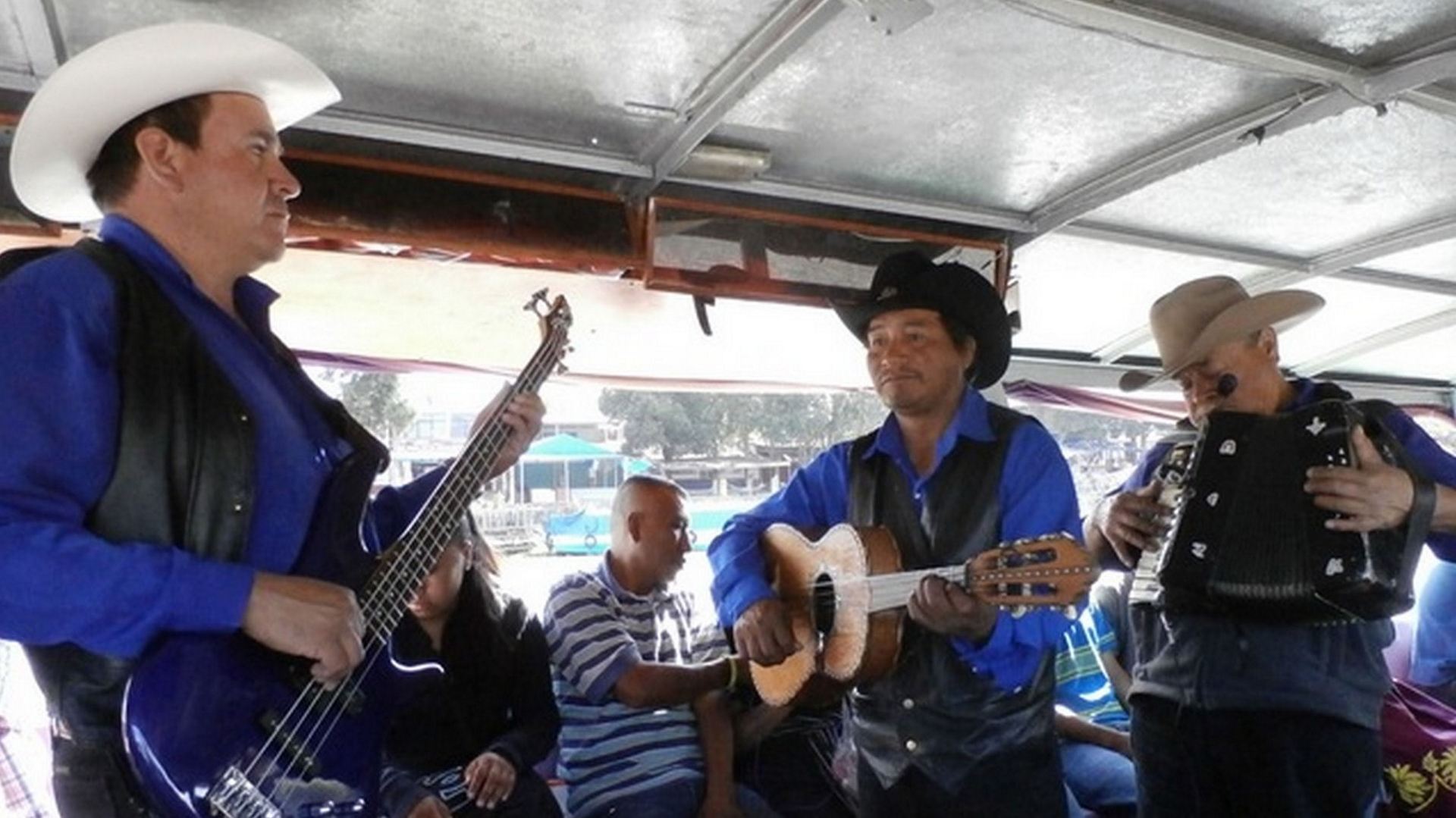 Traditional fishing, but the only thing they want to catch is coins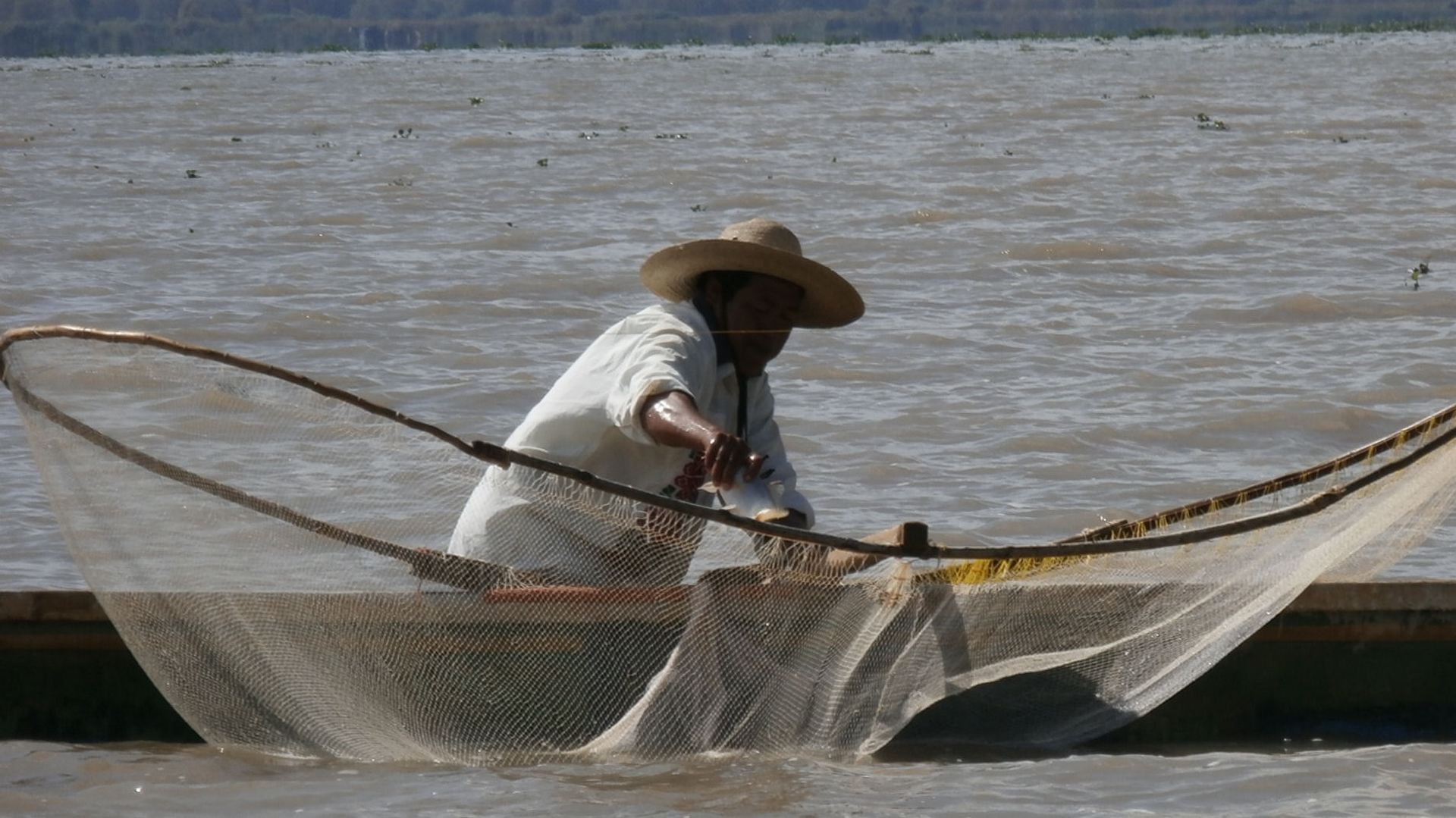 Obviously we try to avoid hurricanes. Patricia did this
ATVing in Melaque is optional, but fun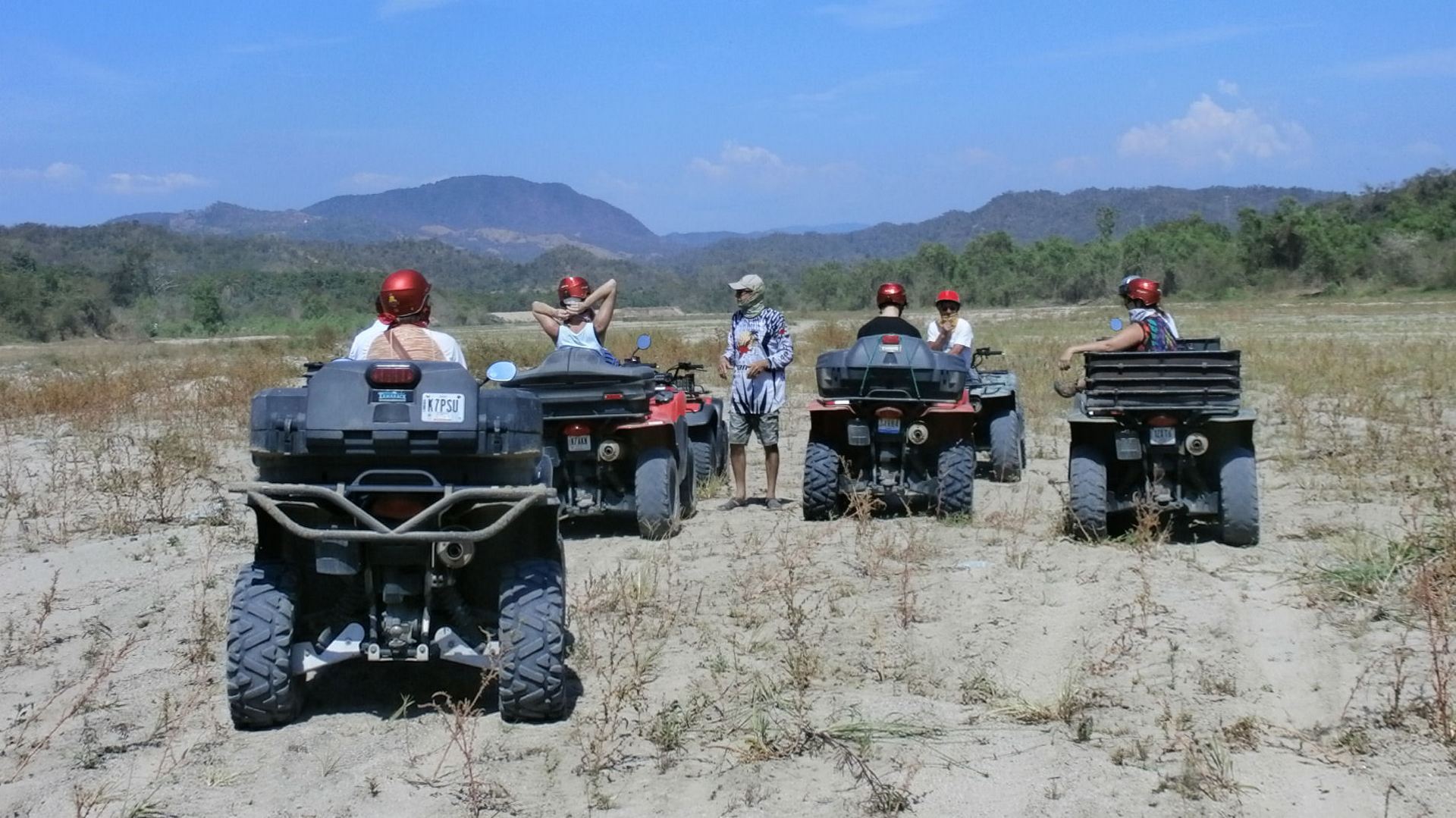 Some customers fly their kids down to join in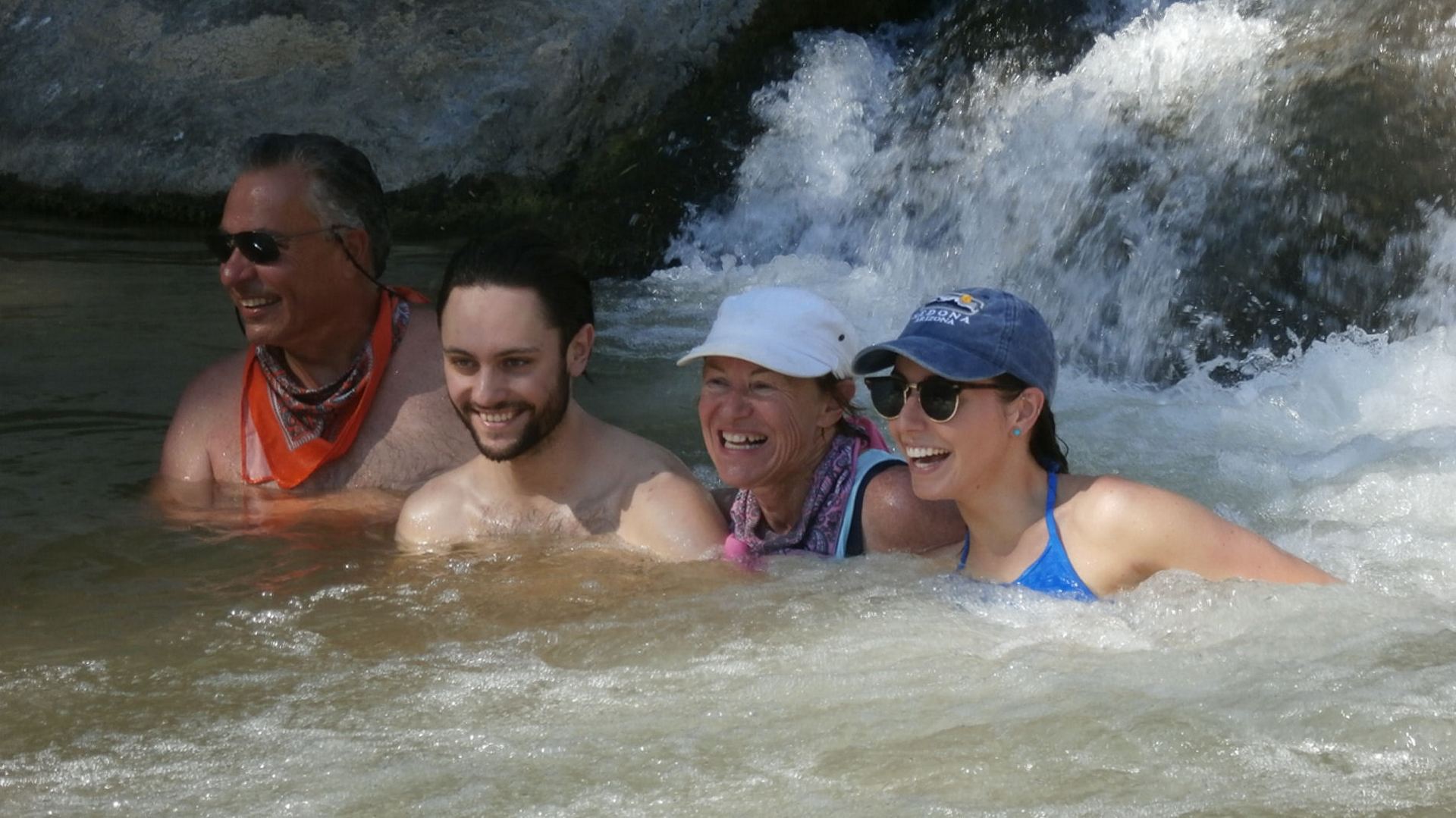 We do 1 or 2 river trips.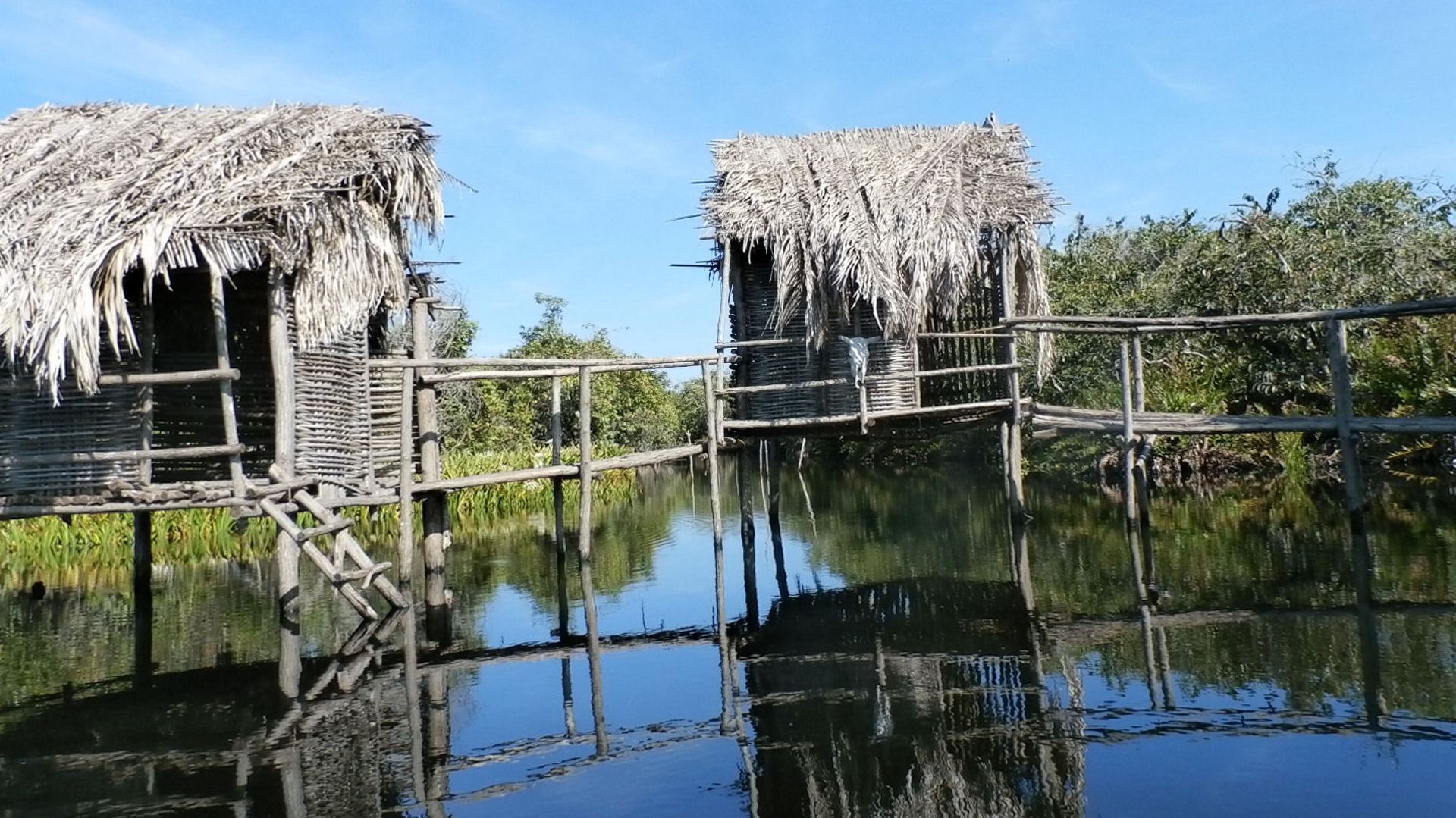 Our evening soirees with musicians are popular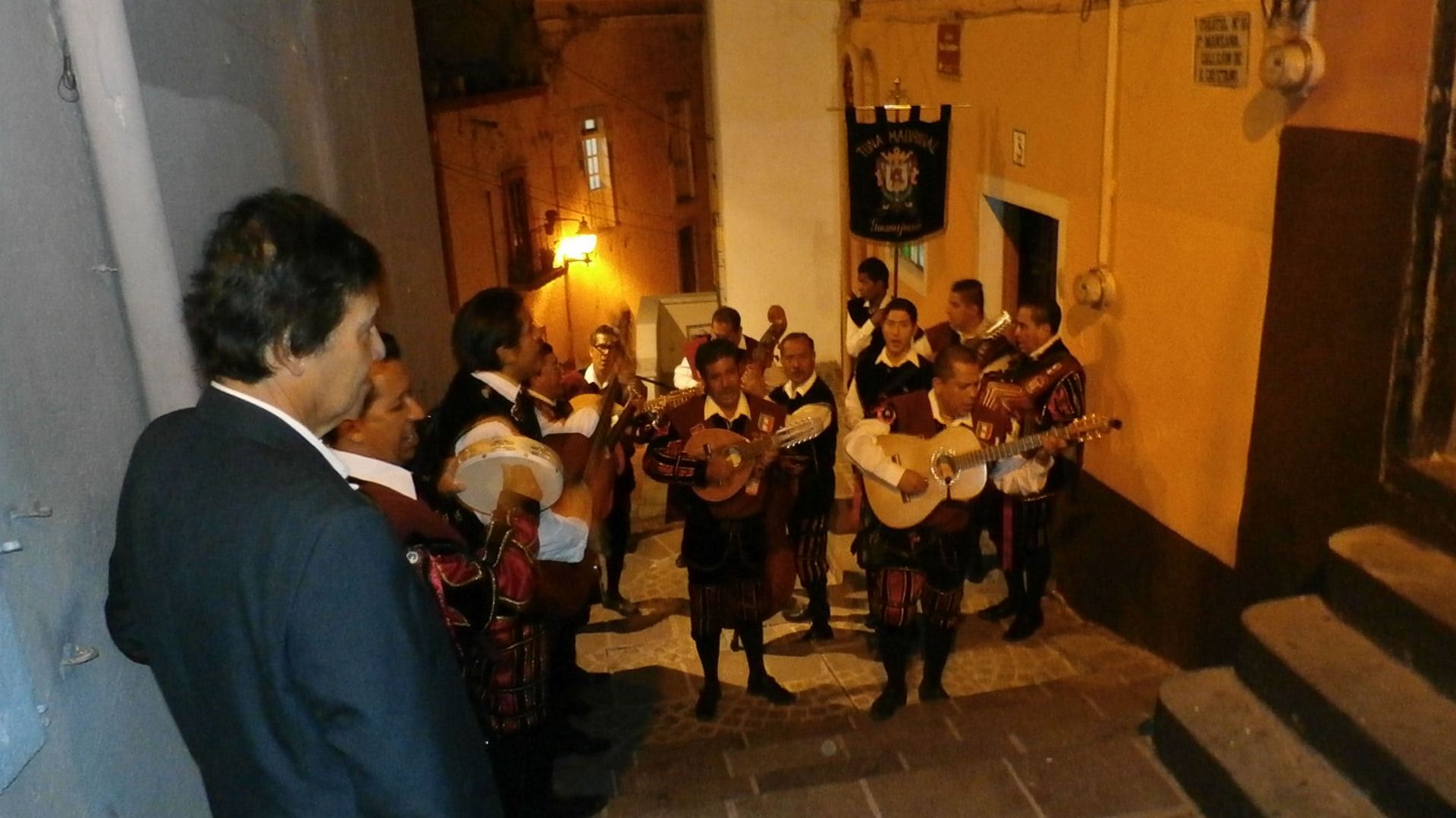 What's a trip to Mexico without a visit to a Tequila factory?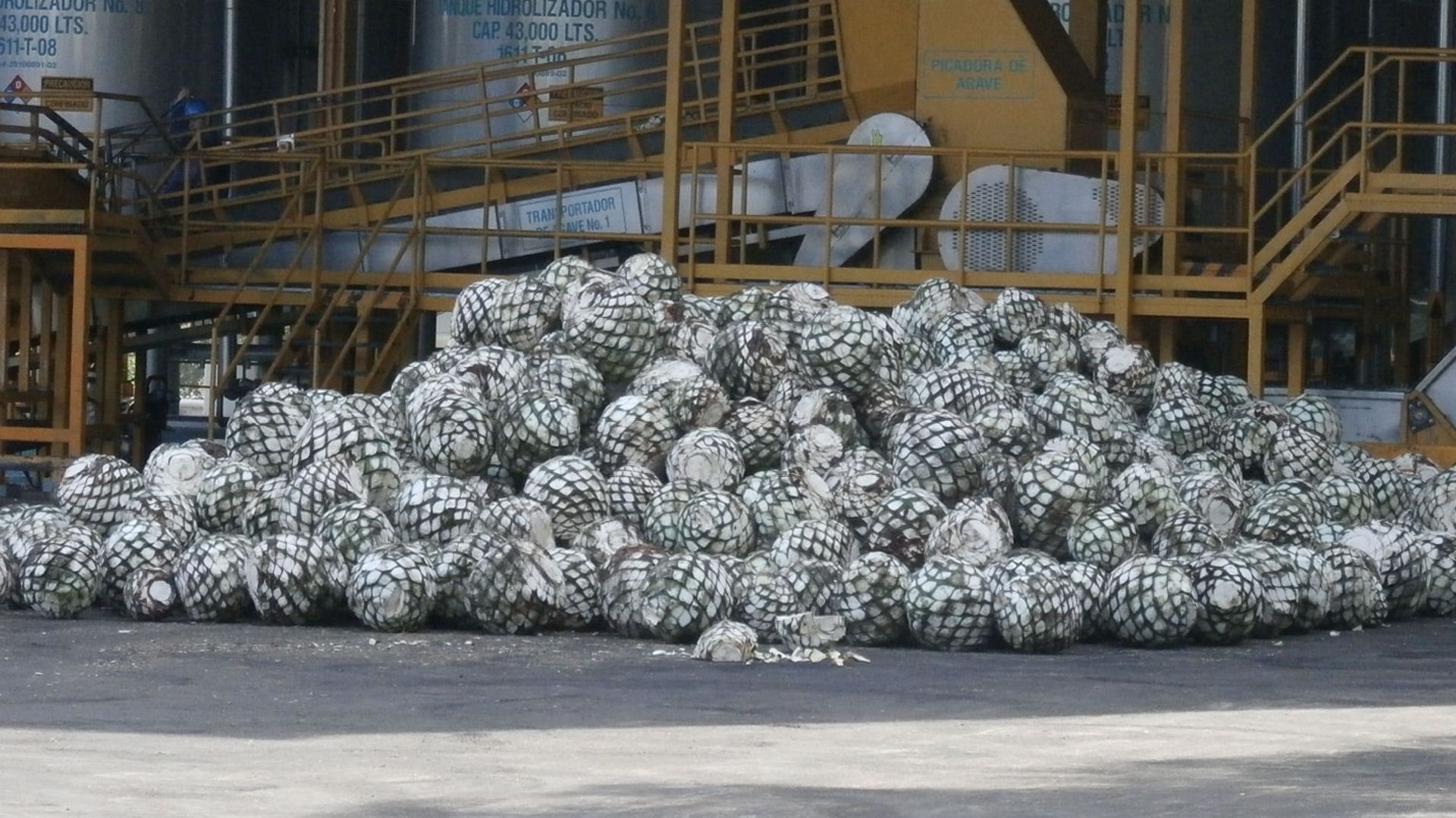 We visit Herradura, the oldest one in Mexico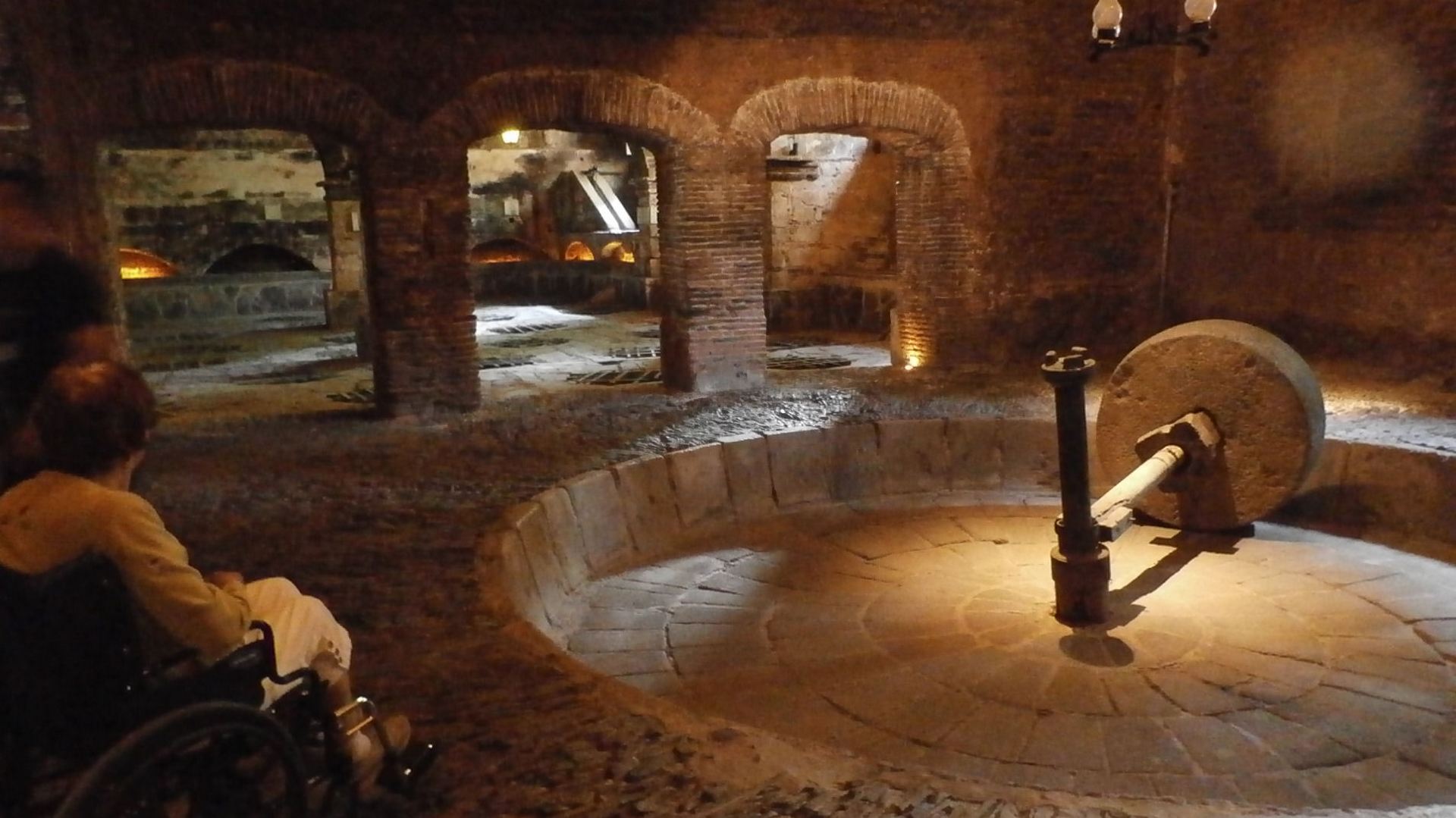 Lots of unusual trees in bloom in both Fall & Spring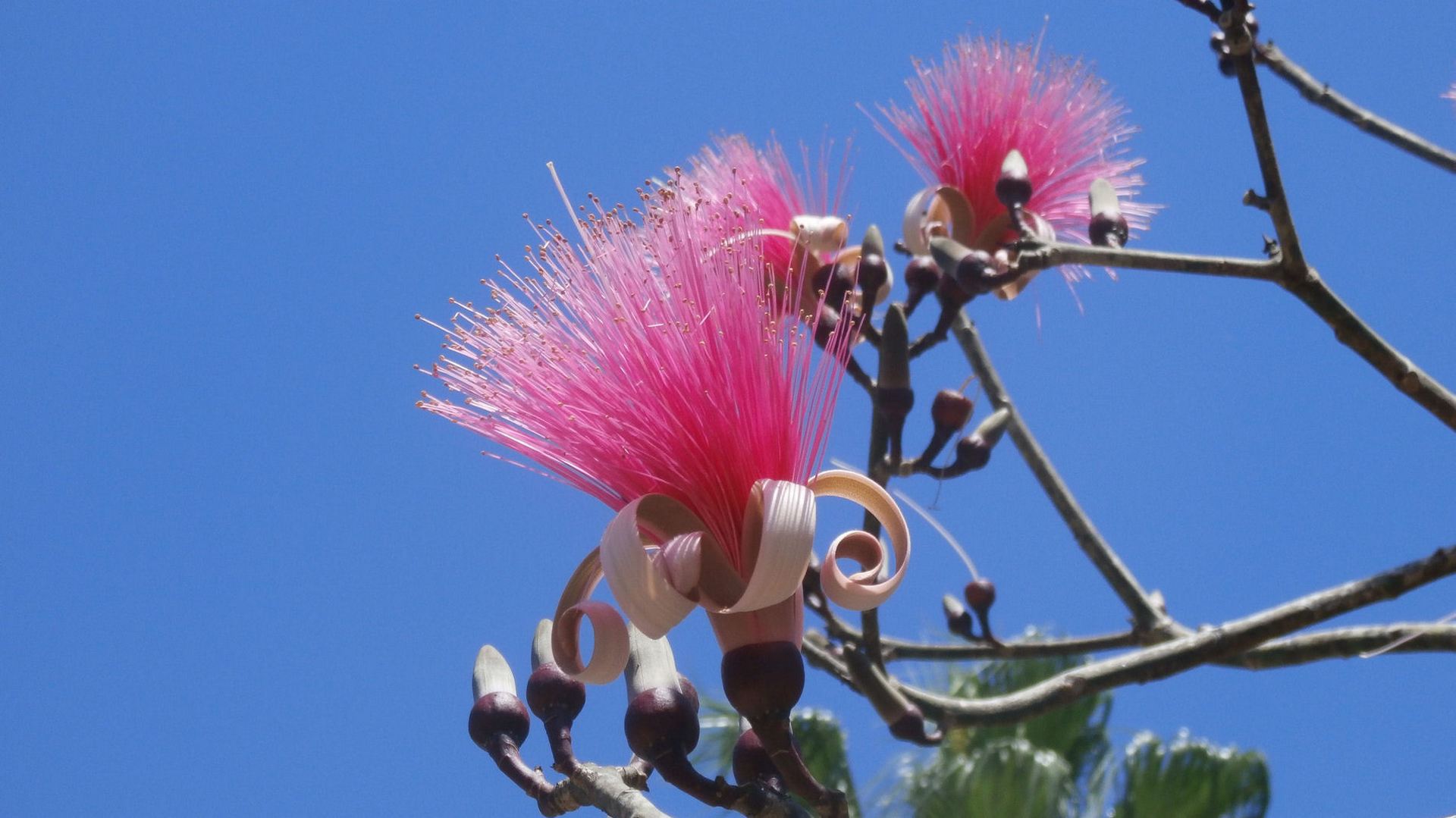 Ad hoc Mezcal (it's booze) production in the hills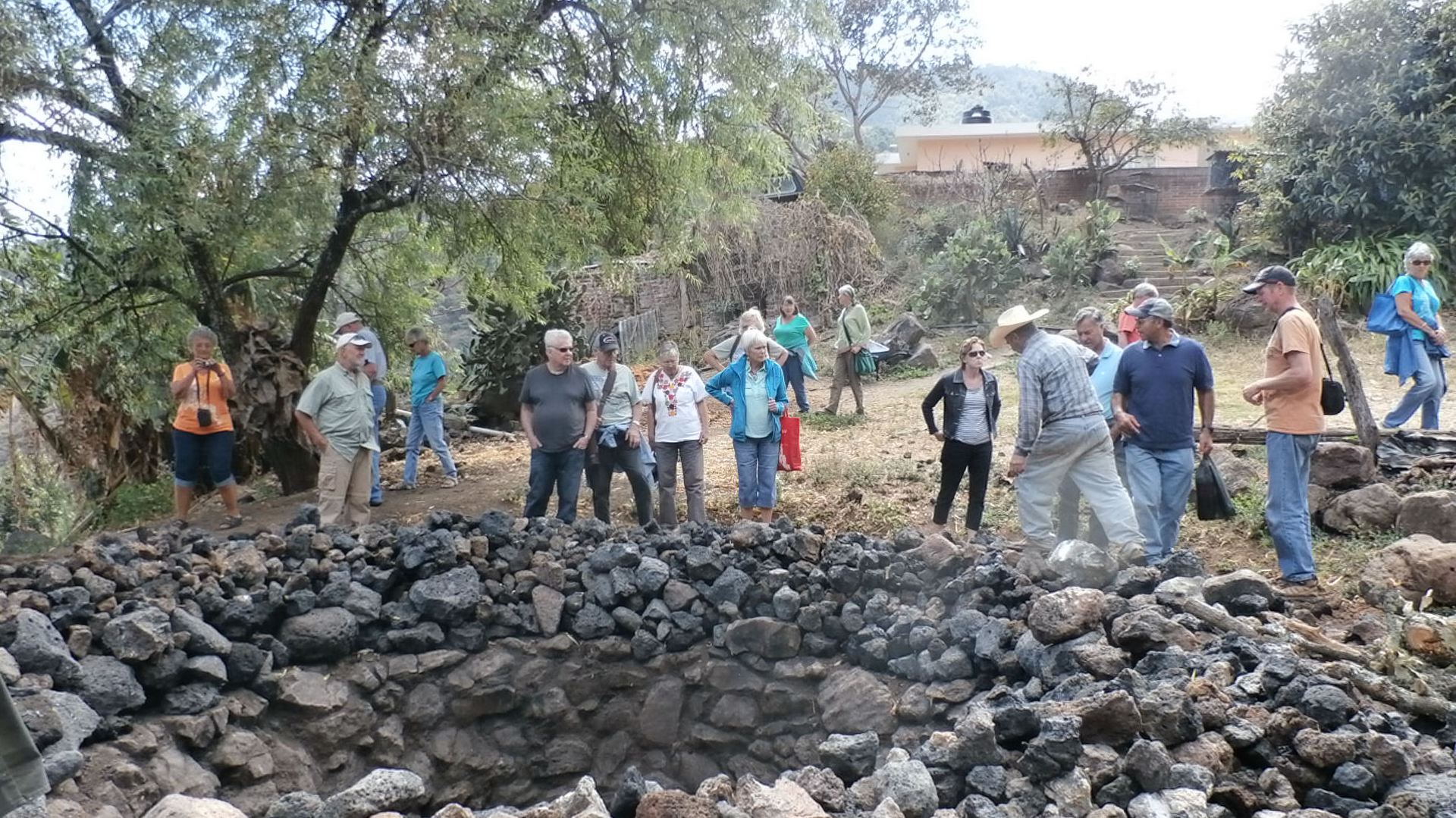 Many parks we use have shark-free pools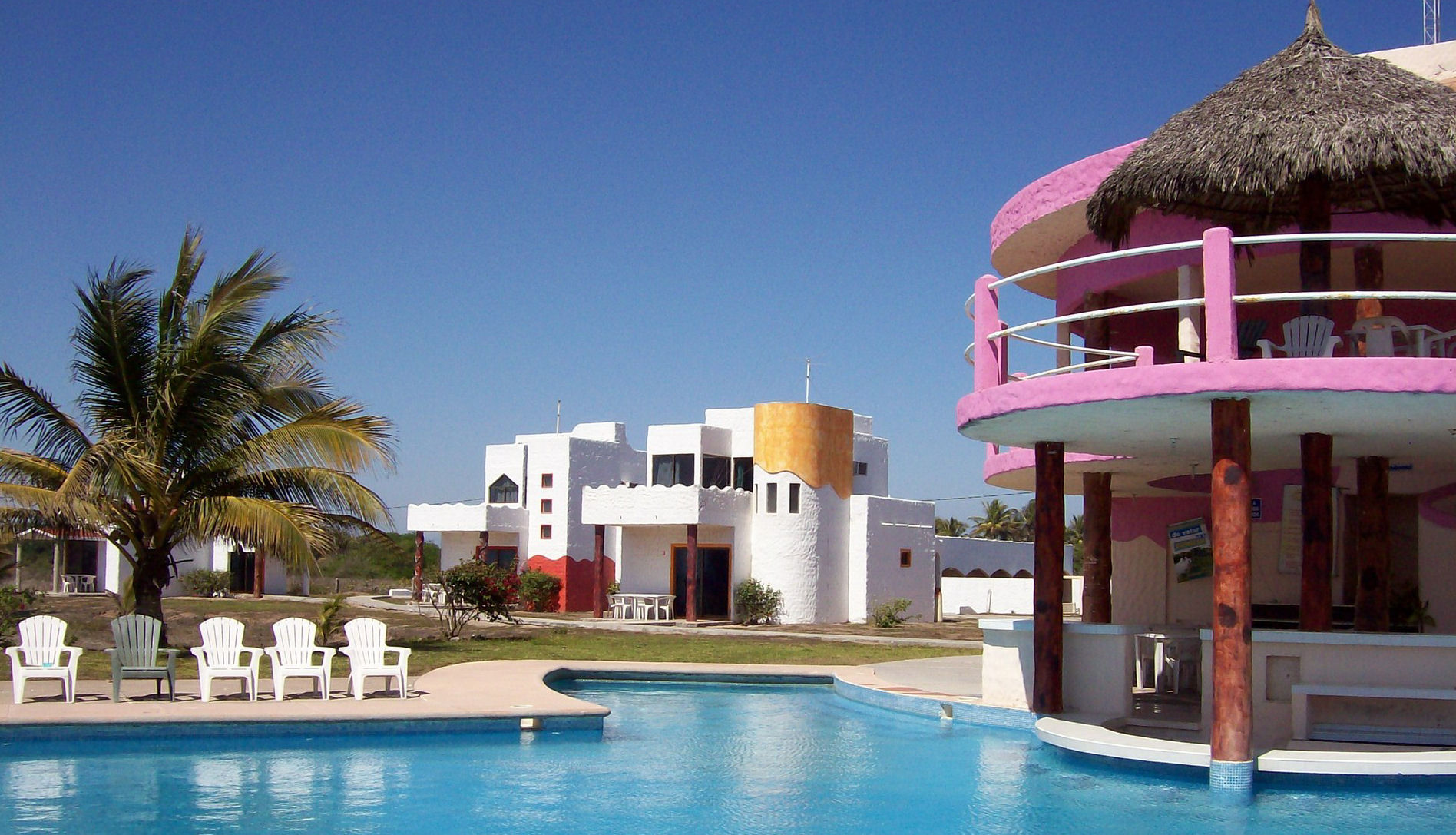 We camp on many beaches like this one
This is the RV park attached to that beach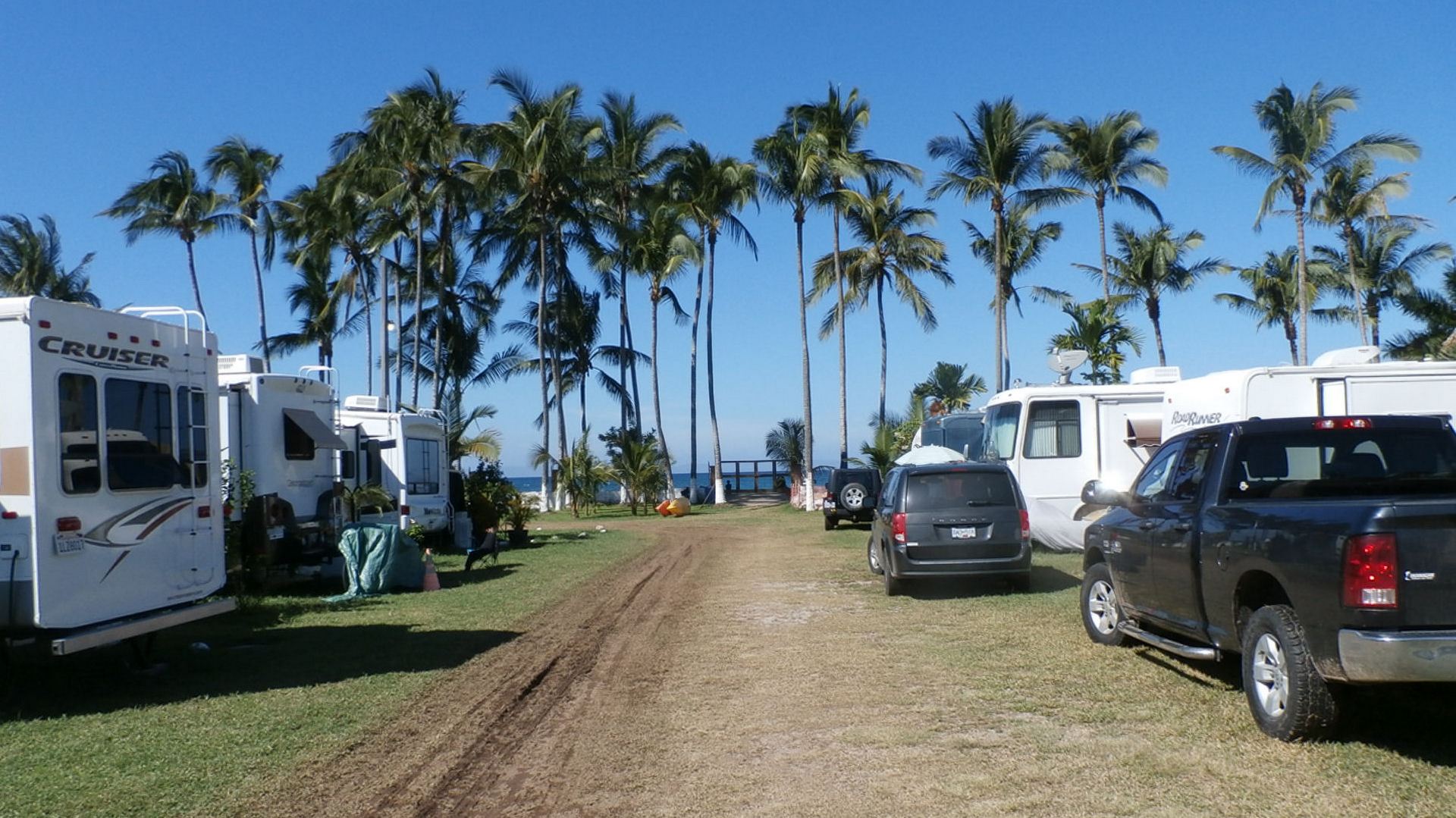 More beach camping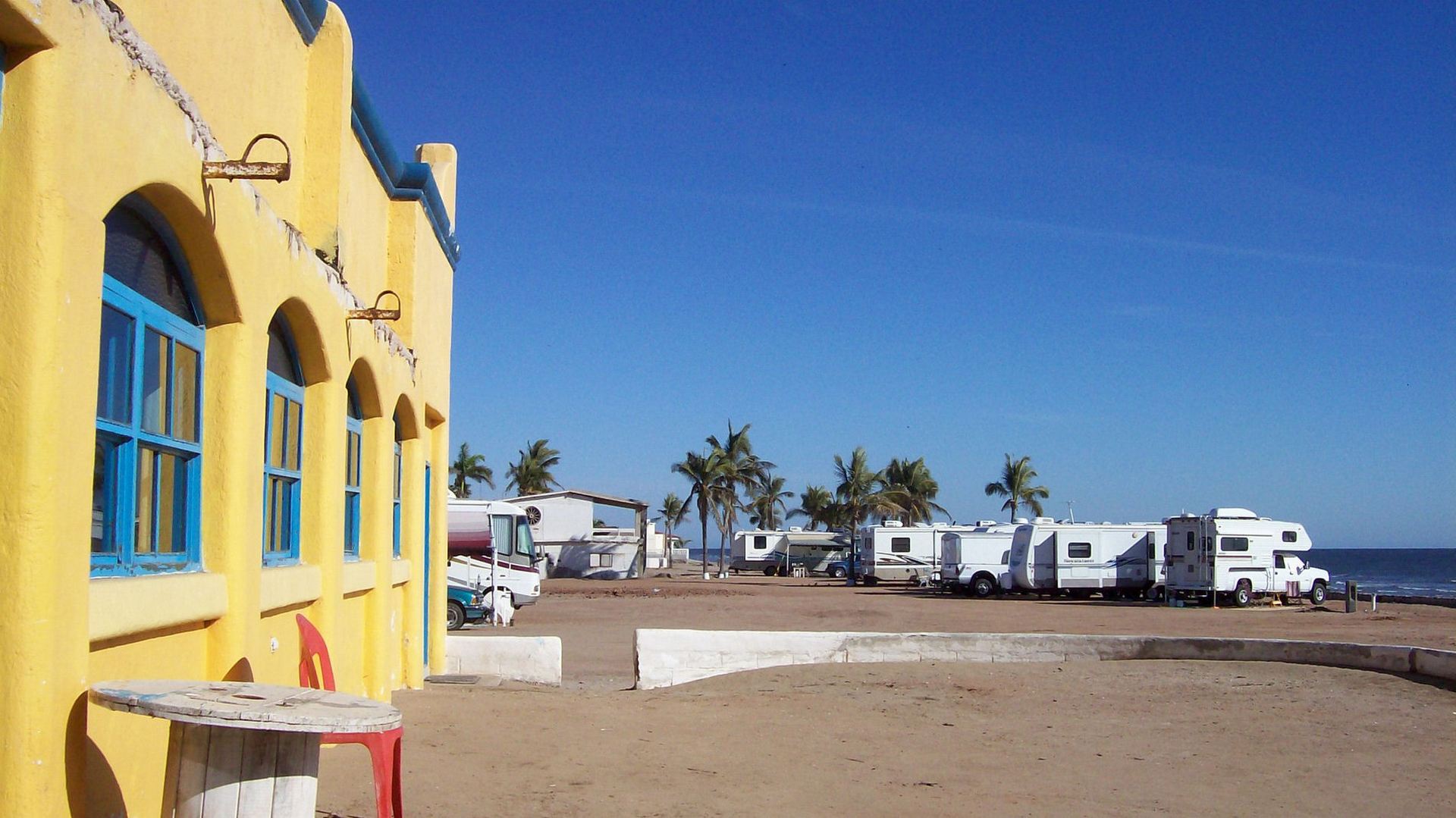 And this one in Melaque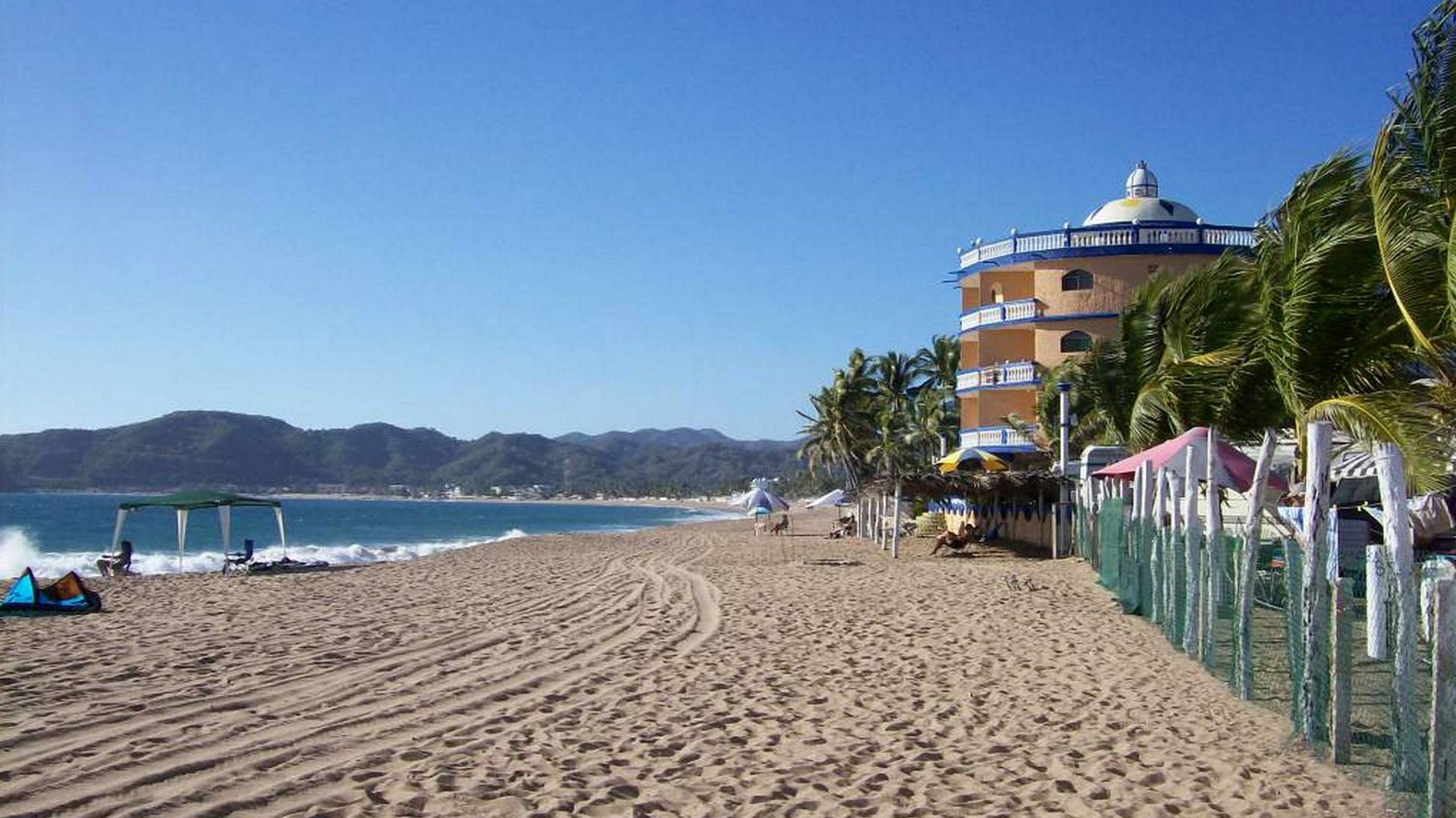 Well, I guess you get the message. We like beaches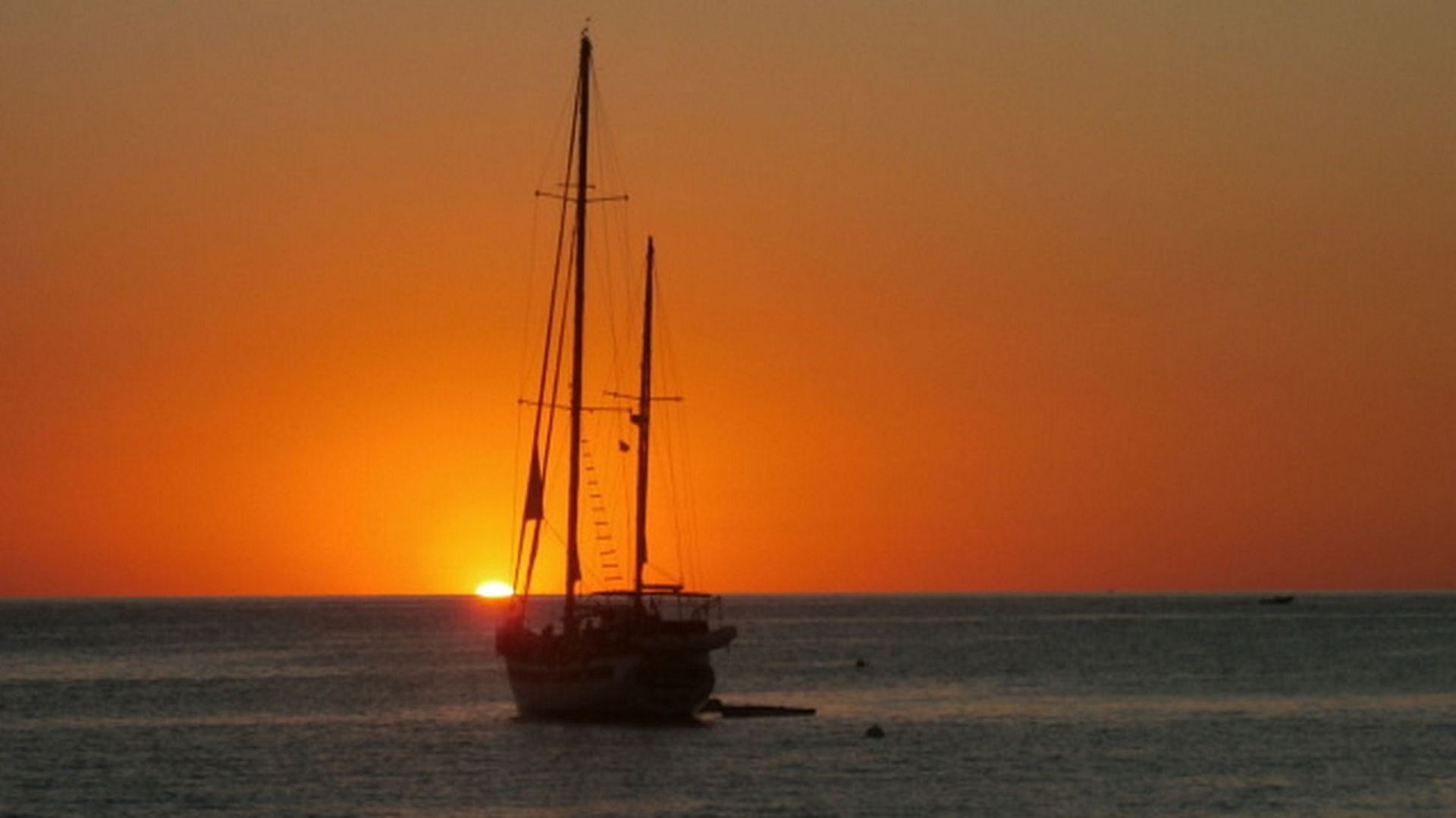 In fact, we like all of Mexico, so will you. Join us on one of our Caravans for a once in a lifetime experience. See the real Mexico.