Mexico RV

Caravan Tours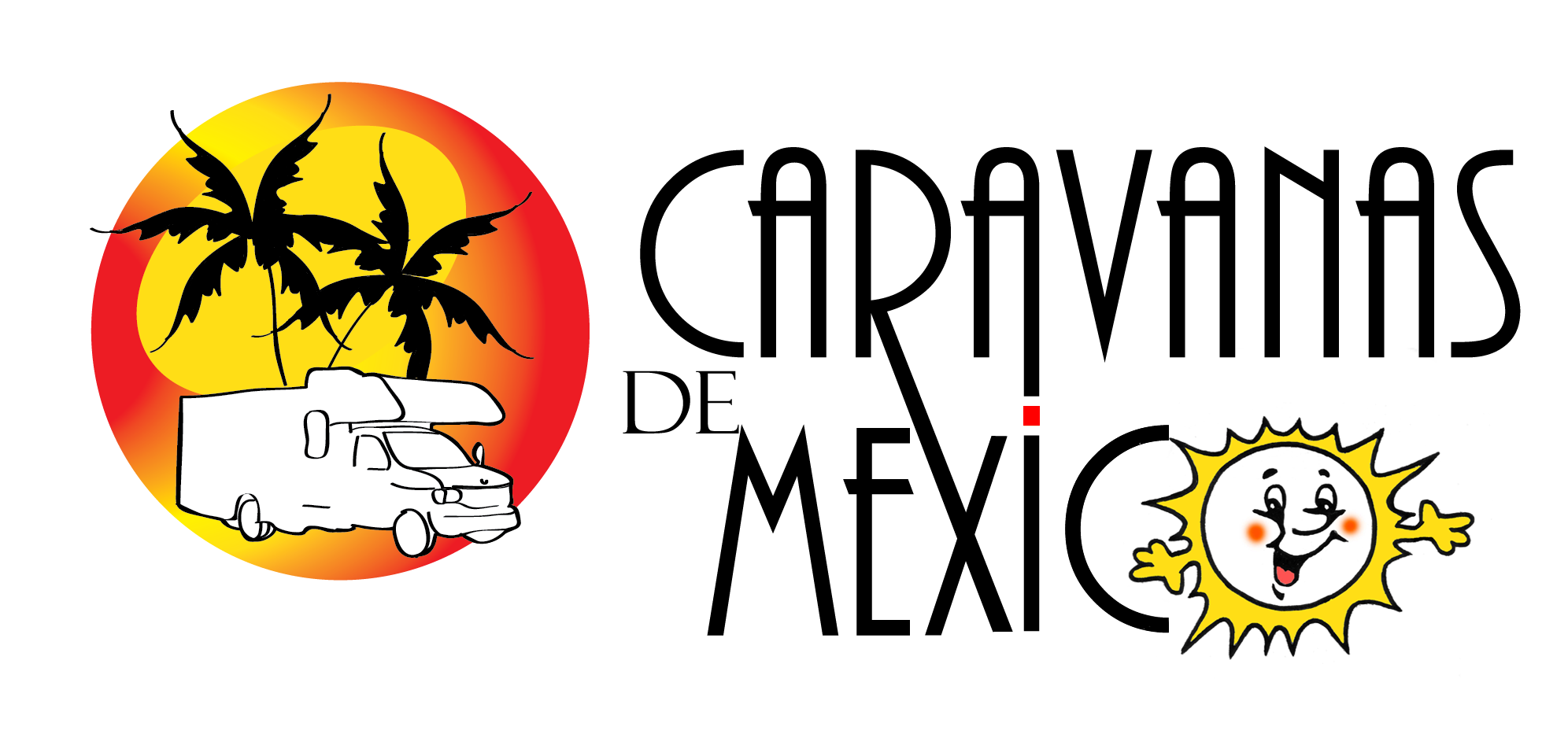 Copper Canyon-Mazatlan & Optional Extension
Note: This trip will run Jan 9, 2023. The optional extension is our Colonial trip. Note there is a special $800 USD or $1000 Canadian off deal if you combine with Fall Baja. See blue box link.
Baja Caravans
Colonial Tour Page
Note: This trip has an OPTIONAL 2 month extension (costing $300 US) from Mazatlan. We will take you 2 days fruther south for a long beach stay at Boca Beach and Melaque. You will pay your own RV parks during this extension. You will cross back into the US around April 1st.

This is a 31 day tour crossing at Nogales, AZ and returning through Lukevile, AZ. We will first head for San Carlos where we will take a tour of historic Guyamas, visit a Pearl Farm, then an aquarium to see a show the lawyers would never allow in the US.

We will spend a couple of days relaxing on the beach in Huatabampito, then visit nearby, historic, Alamos and spend an evening wandering with minstrels around the back streets, accompanied by a donkey to carry our wine.

Next we will head to the historic town of El Fuerte, the birthplace of the real Zorro, and the original capital of Arizona (Link). We will enjoy an entertaining dinner show, at the very impressive, historic Hotel Posada del Hildago. This hotel reputedly contains the original house of the real Zorro. Do not miss exploring the hotel before you have your meal. By the way, if you notice a resemblance to our tour guide, Don Garcia de la Vega (nickname, Miguel), it is pure coincidence. Some claim Zorro was a legend, but he was actually based upon a real character.

In the morning, we will catch the spectacular first class train. This is one of the worlds great train journeys. The first hour is a bit less interesting, so you have time to wear off your hangover from the Zorro festivities the previous evening before you enter the really scenic sections. We do feed you on the train, by the way. We are continually asked about taking your RV on the train. They ceased to do this several years ago, concerned about liability. You would ride in your RV on a flatdeck railcar. They worried about people tossing back the Margaritas, venturing out of their RV, and diving into the canyon.

At Copper Canyon, we will spend 3 nights in Hotels. See the section after the pictures below for details. The new cable car is included and weather conditions permitting, the more adventurous can experience one of the 2 zip lines that cross the canyon. We had one 75 year old customer do that. Her bucket list.

Upon our return to El Fuerte, we will take an early morning nature trip up a river, for some bird watching and to view ancient petroglyphs. We will then return to the hotel Posado del Hildago for a fantastic brunch. Believe me, it's worth starving yourself during the river trip. Try and get by with a granola bar. After brunch, we will visit a Mayo native village and a medicine man, sample some local cuisine and observe native dances, including the famous deer dance of the Mayo & Yaqui Indians.

After El Fuerte, we will backtrack a short distance and do some tours out of Los Mochis. From there we will take a boat tour to observe dolphins, have some beach time and visit a bat cave.

Next we move on to Celestino, just north of Mazatlan, for a relaxing beach day.

Finally, we will spend several days in Mazatlan, enjoying the beach and some tours, before heading north again.

There are some nights of dry camping on this trip. We may not have power in El Fuerte (they are working on it), but most nights we are gone, anyway. Celestino & Los Mochis depend on the power and facilities currently being installed. Generator use in these locations is allowed. Heat will not be an issue either, so air conditioning will not be needed.

An inexpensive optional long term stay option further south is being planned.

Read the magazine article by one of our Wagon Masters HERE

Included:

12 Guided tours
18 High Quality Meals
3 nights at Quality hotels
Wagon Master & Green Angels (like AAA)
Assistance with border paperwork
Train to Copper Canyon - Round Trip
All Entrance Fees
All RV Park Fees
Music, margaritas, wine at parties & more.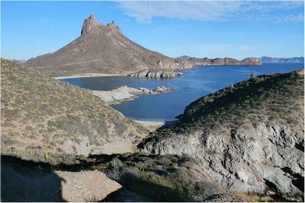 San Carlos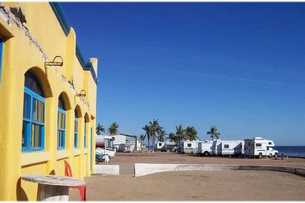 Huatabampito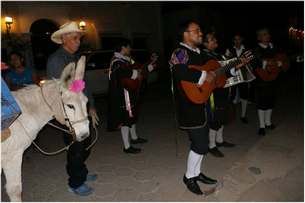 Alamos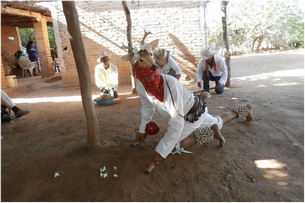 Mayo Dancing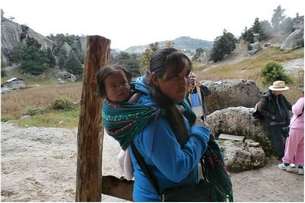 Tarahumara Indians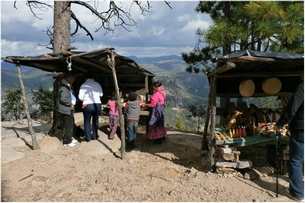 Copper Canyon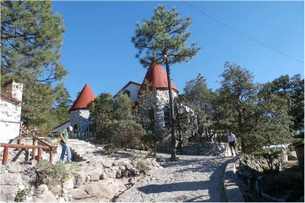 Copper Canyon Hotel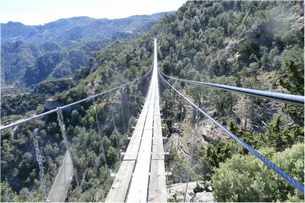 Zip Line Route (optional)
Cable Car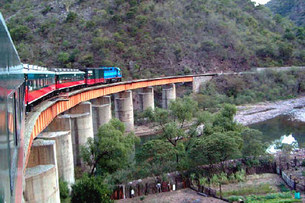 Copper Canyon Train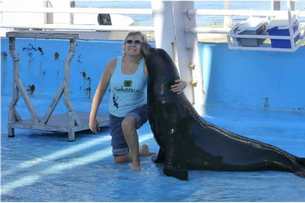 San Carlos Aquarium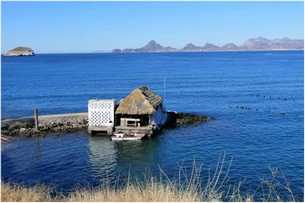 Pearl Farm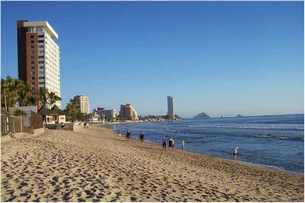 Mazatlan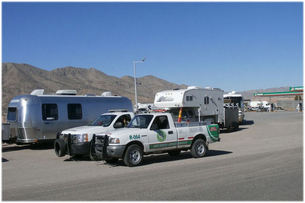 Green Angel Escort
El Zorro Show

Copper Canyon Schedule

Note this can vary a bit

Day 1

- We leave the campground in El Fuerte at 8:00 AM and catch the train to Creel. On this excursion you will be traveling through one of the deepest canyons in the world.

- It took more than 90 years to complete the construction of this incredible railroad, which crosses 39 bridges and goes through 86 tunnels.

- We will enjoy a delicious lunch in the dining car of the train en route.

- We will stop at Divisadero, which at 8070 feet above sea level offers a spectacular view of the canyon.

- We will transfer to our hotel in downtown Creel where we will be spending two nights.

- We will have dinner at the hotel, featuring live regional norteño music and wine.

Day 2

- We will start the day with breakfast in the hotel at 7:30 AM, then follow that with a guided tour of the area around Creel. We will explore the regional lands of the Tarahumara Indians, inlcuding a visit to an ancient Jesuit Mission In San Ignacio and a cave dwelling. We will end up at Lake Arareco.

- As we tour the valleys surrounding Creel, we will have the opportunity to observe the living conditions of the Tarahumaras who still live in caves. We will also see dramatic rock formations and several other points of interest along the route. We will have an outdoor picnic.

Day 3

- Following breakfast at the hotel, we board a bus for a 4 hour tour through the regional canyons. We will visit several sites of interest, including the famous Fertility Rock, Oteros Canyon and the four most impressive look out points in the heart of the Sierra Madre: The Balancing Rock, Las Escaleras, Belle Vista & El Puente. We then proceed to the Hotel Manison Tarahumara where we will spend the night.

- A full course lunch will be served at the hotel, then you will have the opportunity to walk along the Canyon rim and visit some Tarahumara famiiles who live near the Hotel. Those who wish may ride the new Cable Car (included), the worlds longest.

- You have a free afternoon that you may spend in the hotels warm pool & jacuzzi or relaxing in the bar & on the terrace.

- Dinner at the hotel with entertainment.

Day 4

- Following breakfast at the hotel, we will view a presentation of traditional Tarahumara dancing and ball races.

- Before our return train arrives, you will have time to wander through the handicraft market near the station.

- As soon as we board the train we will have lunch in the dinning car

- We arrive back at the RV Park in El Fuerte in early evening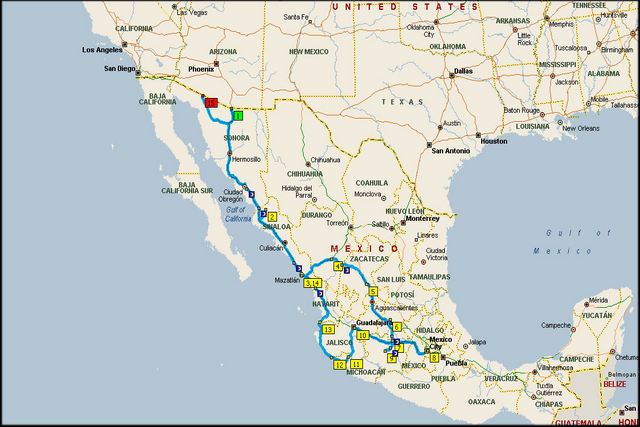 Approximate route.
| | | | |
| --- | --- | --- | --- |
| Day | Location | Info | Tentative Dates |
| Start | Nogales, Az | Meet in afternoon, cross border next morning | Jan 9 |
| Day 1,2,3 | San Carlos | Totonaka RV Park, Welcome Dinner tours next day | Jan 10,11,12 |
| Day 4,5 | Huatabampito | Beach stay | Jan 13,14 |
| Day 6,7 | Alamos | Tours Eve walk around with muscicians | Jan 15,16 |
| Day 8,9 | El Fuerte | Eve El Zorro Show | Jan 17,18 |
| Day 10,11,12,13 | Copper Canyon | All inclusive 4 day tour | Jan 19,20,21,22 |
| Day 14 | El Fuerte | Tour | Jan 23 |
| Day 15,16 | Guasave | Beach stay | Jan 24,25 |
| Day 17,18,19 | Celestino | Beach stay | Jan 26,27,287 |
| Day 20,21,22 | Teacapan | Beach stay | Jan 29,30,31 |
| Day .23,24,25,26,27 | Mazatlan | Beach stay, Tours | Jan Feb 1, 2,3,4,5 |
| Day 28 | Los Mochis | Overnight | Feb 6 |
| Day 29,30 | San Carlos | Farewell Meal | Feb 7,8 |
| Day 31 | Border | . | Feb 9 |