Mexico RV

Caravan Tours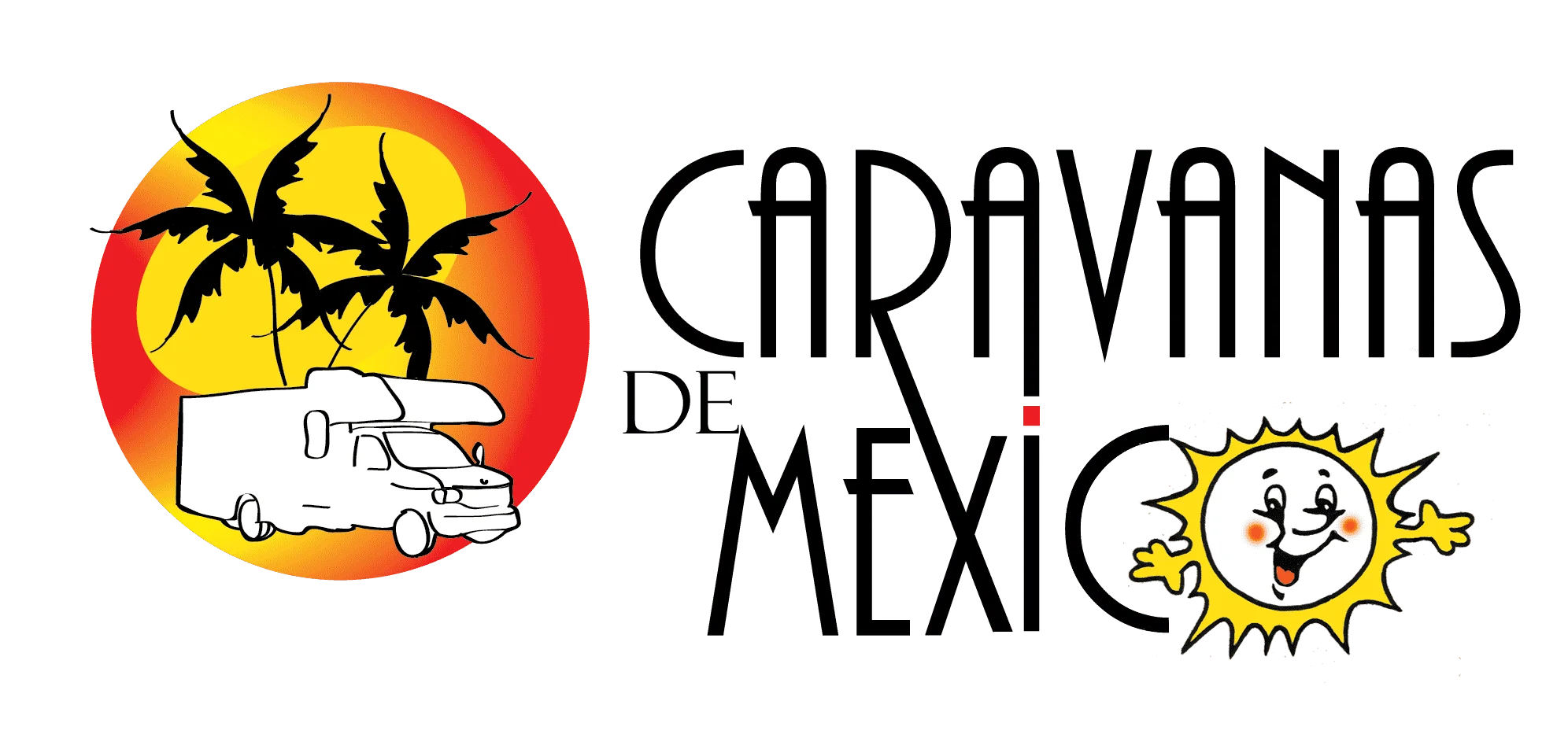 Baja Caravan Tours
We offer the best Price / Quality ratio in the Mexico RV Caravan Business.
Find what you are looking for faster with our Site Map link
Experience the 2024 Total Solar Eclipse on an RV Caravan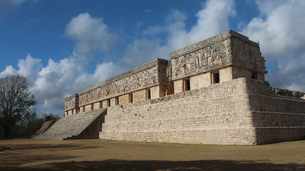 Ancient Civilizations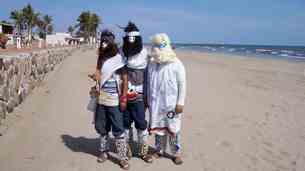 Strange Traditions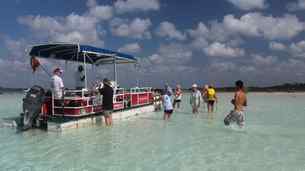 Lake Cruises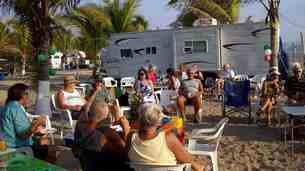 Happy Hours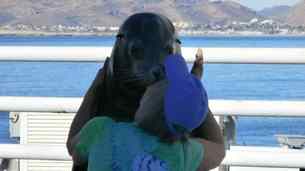 Animal Encounters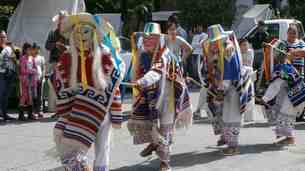 Culture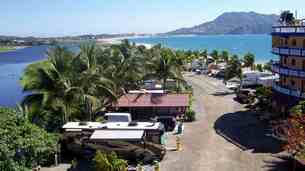 RV Parks
Gorgeous Beaches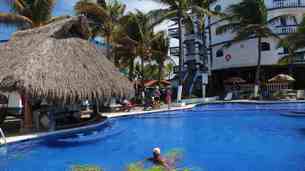 Pools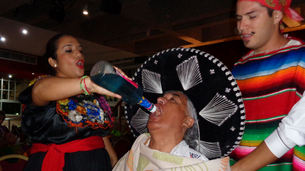 Fun Times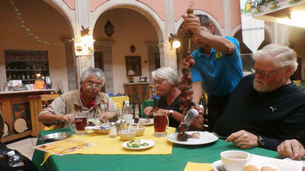 Fantastic Meals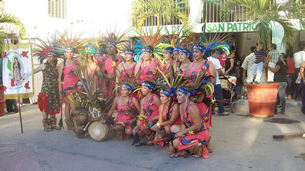 Festivals


"We just want to thank you, and your team for the marvellous time we had and allowing us to join the Airstream caravan last January despite our physical challenges. Caravanas de Mexico went out of their way to make our adventure an experience of a lifetime. Food was spectacular, tour guides were wonderful, Michael and Louise were the best wagon masters you could ask for. The Ballet and Carnival were amazing and have made all our friends and family jealous."
Regards, Fred and Sue Nicholson
Airstream and LTV (Leisure Travel Van) Tours

We operate specialty tours for Airstream and Leisure Travel Vans. If you wish to participate, E-mail Paul at [email protected] and he will put you in touch with the respective organizers. They do notrun every year and the routes can vary and sometimes depend on Wagon Master availabilty.
Note: Demand is very high for 2024 because of the eclipse.
If a trip shows full, be sure to contact Paul at [email protected] to check the wait list. Vacancies do come up. Caravanas de Mexico, also known as Caramex, is a registered family owned Mexican RV Caravan Company. We do not operate in the United States or Canada. We only operate RV Caravans from the US-Mexico border south. We are operating full tours including the April 8th, 2024 Eclipse and 2 standalone short tours in April.

Why take a Mexico RV Caravan?

1) Unless you are a Golf or Pickleball addict you may have noticed Arizona can become rather boring. Consider expanding your horizons with a Mexico RV Caravan. Warm weather, beaches, ancient ruins, Colonial Cities - Mexico has it all.

2) Safety in numbers. I am betting when I say that, you are thinking cartels. Actually, they are not a concern. Physical hazards, etc. are the main concerns.

3) You will learn to handle the "sometimes-daunting" paperwork involved.

4) You do not have to worry about reservations and dealing in another language

5) Mexico does not have large RV parking lots at attractions. An RV Caravan will deal with all of that.

6) You will see the "Real Mexico", not the tourist version.

7) You may find that perfect spot to return to on your own, in future

8) Our Wagon Masters know the roads, routes and parks that can accommodate your RV, especially larger rigs.

9) You will learn about how to prepare your rig for Mexico.

10) You will no doubt make some new lifelong friends

11) Sign up for our Newsletter

12) Download our latest brochure Here


Why choose Caravanas de Mexico for your Mexican RV Caravan?
How to compare Caravan Companies

1) Are we the cheapest? No, but we are competitive. Since we are based in Mexico we do not pay Gringo prices. This enables us to devote more resources to a quality experience. For example, one of our competitors charges 50% of our 37 day Baja trip cost, for a 7 day trip. When you compare us with others, look beyond price. Look for the word "optional" in their itineraries. What looks cheaper may not in fact, be cheaper. We could lower our prices by doing Taco stands instead of proper meals, etc, but we provide a quality tour, not an ad hoc one. We pay our wagon masters a fixed daily rate so they have no motivation to cut financial corners.

2) We are the only Mexico RV Caravan company, fully registered and licensed to operate inside Mexico. To be quite frank that makes us the only one actually operating 100% legally. (For more info on this click here.) This also provides us access to a lot of resources our competitors do not have. Green Angel (like AAA) escorts, access to government tourism officials, and even the police in some areas. We pay taxes in Mexico and our company principals live full time in Mexico. We receive alerts about road conditions or any other problems before we enter an area through our large group of local guides and the Green Angels. No other company has this sort of network. Before you use a competitor, ask what they do if you have an accident or breakdown. Do they have access to resources, and can they deal in Spanish or deal with the police? We can and do.

3) We use fully certified bilingual tour guides, some are Phd's, or even retired professors of history or archaeology. We do not rely on our Wagon Masters to do our local tours, as some of our competitors do. Do you think you will get a proper tour of a Mayan ruin from a Wagon Master who has read a book on it? It is actually illegal in Mexico. Paid tours have to be led by a Mexican resident or citizen with a work pemit. It is not easy to be certified as a tour guide. They are well paid, but you should expect to receive an accurate education about the site you are visiting. To be fair, some competitors will hire a local guide, they have even contracted tours out to us in the past, and that is quite acceptable. We only use guides familiar with the local area. While a wagon master may be quite informed, there is no way he can compare with a certified guide who actually lives in the area. We are the largest operator in Mexico and cover the entire country from Baja to the Guatemalan border.

4) We have the highest repeat customer ratio in the industry. In the 2021/2022 season we had 8 repeat customers for example. Some of our customers end up becoming Wagon Masters for us.

5) We are the first choice by RV clubs to run Mexican RV Caravans for them.

6) Your safety is our primary concern. We are one of the few companies that put customer safety first, and suspended caravans during Covid.

7) We have provided contractor services to our competitors in the past

8) We operate Caravans in both English and French. We have also run caravans for various clubs and specialty Caravans. For French Caravans, see Info. For Airstream Caravans, see Info.

9) We provide quality hot sit down meals with our local tours, except in cases where it is in a very remote location. Add up meals provided by our competitors and compare. As for local tours, are our competitors counting all tours in a single excursion or as separate? The tip off for that is if the number of tours is close to or exceeds the days of the trip. How often does the word "optional" appear in their schedule?

10) We will take you to places on some trips you will never get to on your own, or even know about.

11) Although we price in USD, we accept both US and Canadian dollars, saving Canadians exchange rate hits. We can accept checks in either currency or Canadian e-transfers. We discount 3% on payments not made with a credit card.

12) Since some of our Wagon Masters and Assistants are Mexican or Mexican/American, we offer free Spanish lessons on many tours

13) We have always had an unwritten policy of pushing people ahead a season if they have to cancel. None of our competitors do that. We may charge a small service fee, or if close to departure, any money we have had to put out in advance, like hotels & trains. We get you eventually that way and we have done this several times in the past. For exmaple we had one customer whose son overdosed and had to go into rehab. It prevented them from going, but not the following year. So we kept a customer and happy one at that.

14) Follow Angie and Ronda on our Spring 2022 Yucatan Adventure. Warts included. Videos

Our Testimonials
Common questions about RVing in Mexico

We always get asked some common questions concerning taking an RV into Mexico and RV Tourism in Mexico in general, so let's get the main ones' out of the way up front.

1) Is Mexico Safe? Answer: Yes. Most people's fears are a result of being in a country with a different language and laws. Using our caravans will aleviate that problem, as things are taken care of for you. Mexico is a country full of cultural riches, and it is an easy drive from the United Ststes. What are you waiting for? Let us take care of it for you.

2) Is it safe to take my RV to Mexico? Answer: Yes. We have been taking RV's all over Mexico for a decade with no safety issues. The biggest risks are not Bandido's or Cartels, the biggest risk is knowing where you can physically take your rig with no issues.

3) Are there RV Parks in Mexico? Answer: Yes, plenty of them. Not all up to American standards, but quite usable.

4) Are roads in Mexico good for RV's? Answer: Yes & No. Mexico has modern freeways and not so modern backroads. One big advantage of a Mexican RV Caravan tour is that we know where it is OK & where it is not. Especially for larger RV's

5) Are there restrictions on what vehicle I can bring in? Yes, you cannot bring in a vehicle that shows it is salvaged. You can have issues with Pickups over an F150 (We can solve that) and if your vehicle has a lien, you will have to provide permission from the lender. If the vehicle is in a company name you need a letter of permission even it it is your own company.

We have a far more detailed section on this site where we try and answer all your questions concerning RVing in Mexico. See the "Details" tab

Fuel prices are similar to Western Canada. See Conversion Tool



How we operate

We attempt to keep travel days as short as possible, but you do have to expect some longer days. We do not want to boondock in gas stations unless it becomes necessary. We want to make sure you are in a campground or RV Park at each stop. We will use the best one available at each location, but keep in mind that they will not all be up to US or Canadian standards. We do local tours at most of our stops, some are just beach stops, others include activities and local attractions. Remember this is Mexico, think of it as an adventure and you will have a great unique RV Caravan experience.



Mexico and Taxes and our Prices

We are a reputable company and we pay our taxes in Mexico. You do not have to pay any sales tax or GST in the US or Canada when you pay us. Unfortunately, there is a persistent culture in Mexico of avoiding taxes. If we ask for a receipt for expenses for RV Parks or restaurant etc., we are often hit with a 15% surcharge to offset any taxes those businesses have to pay as a result. This is most often done with a blindside when we go to settle up. This increases our costs considerably, but we still try to hold our prices down as low as we can without compromising our quality. Our prices are very competitive when you compare other companies with what you get from us. They may be slightly higher, but you get the biggest bang for your buck. The customer Information Manual below is only available to deposit making customers.



Download our Customer Information Manual
Trip Cancelation and Interuption Insurance
This up to you. We did have one customer have to claim on it, and we had a customer have an accident 1 day into a trip, and his vehicle had be returned to the US. Although we do what we can, on some trips we have put out a lot of money in advance. In that instance, they did not have insurance to cover this, so were out the portion we could not rebate. Some options are on our Insurance Page
Travel Medical Insurance.
If you feel 75K or 100K USD is sufficient for Mexico, VisitorSecure under this is quite inexpensive. Canadians can sign up once they are not physically in Canada. Click Banner.

Real Quick Questions
The Good, Bad and Ugly
Our Facebook Page

Our Twitter Account